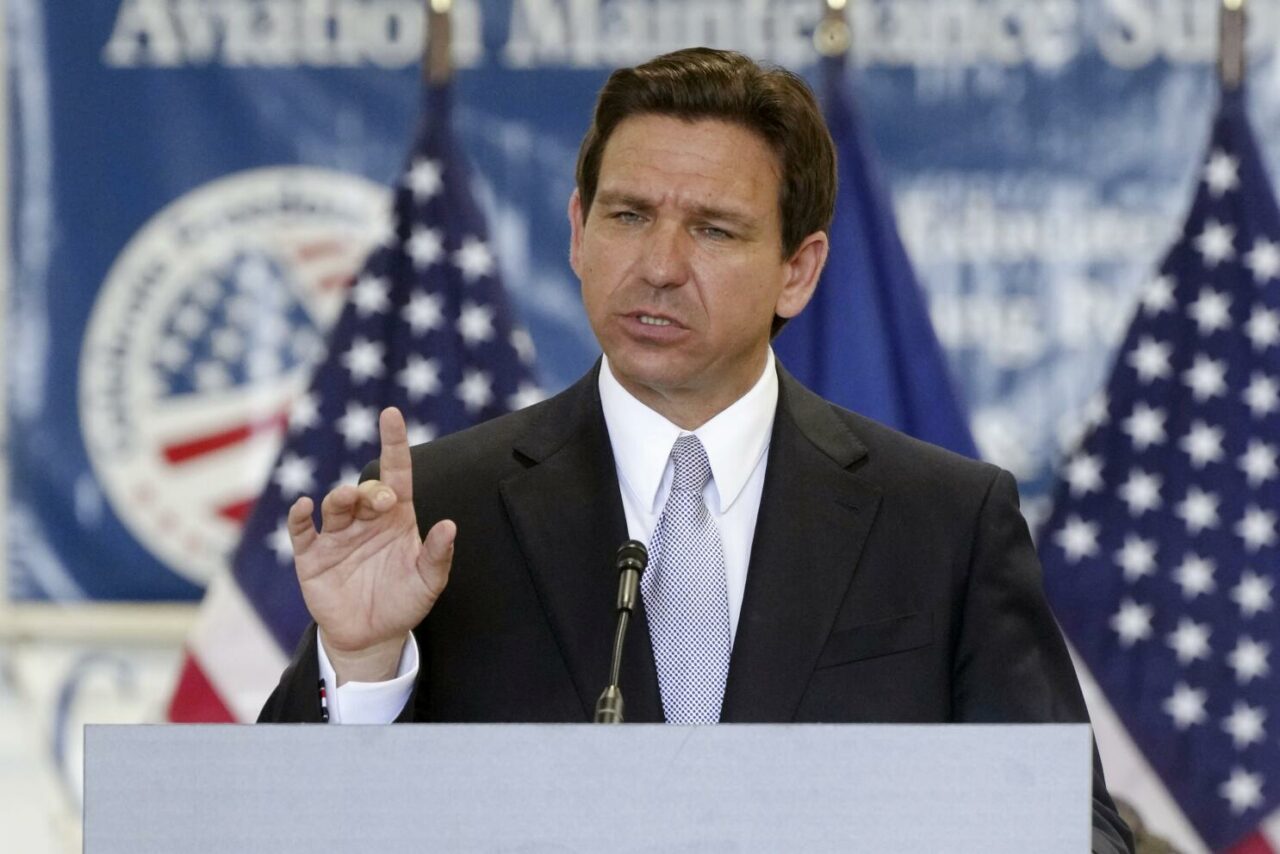 Florida also has not taken advantage of available federal flexibility to improve the redetermination process, as every other state in the nation has done.
Florida Democrats, alarmed at what they say is a startling number of youth getting knocked out of Medicaid, are calling on Gov. Ron DeSantis' administration to do something about children losing health care coverage.
Democrats made their request just two days after DeSantis himself brushed aside questions about the state's above-average uninsured rate at the second Republican presidential debate, calling Florida a "field of dreams."
The House minority members released an analysis Friday showing that, of the 524,076 Floridians who have lost coverage in the last four months, nearly 50% are individuals aged 20 or younger.
The Democrats are asking the state to expand the Department of Children and Families (DCF) customer call center capacity and provide additional training to DCF staff and to increase the number of automated eligibility renewals.
Florida also has not taken advantage of available federal flexibility to improve the redetermination process, something every other state in the nation has done.
DCF did not immediately respond to Florida Politics' request for comment.
"We should be doing everything possible to ensure Floridians have the freedom to be healthy, prosperous, and safe. Unfortunately, the DeSantis policy of 'if it ain't woke don't fix it' is leaving hundreds of thousands of Florida's children without health care coverage while he focuses on his own ambitions," said Tampa Democrat and House Minority Leader Fentrice Driskell, referencing DeSantis' focus on "woke."
"This clearly demonstrates the concerns we've had about Florida's Medicaid unwinding process, especially the high number of kids from low-income families losing health care coverage. Over a quarter of a million children across the state have been disenrolled from Medicaid since April, while only over 20,000 have been enrolled in Florida Healthy Kids, leaving around 237,000 to potentially slip through the cracks. That is unacceptable."
The analysis, conducted by House Democratic Office staff based on Agency for Health Care Administration (AHCA) monthly enrollment reports, highlights the number of Floridians who were disenrolled from Medicaid since the state resumed Medicaid eligibility redeterminations in April 2023. 
Children in Florida can qualify for the traditional Medicaid program or an expansion program called Florida KidCare. For traditional Medicaid, which has no co-payments or cost-sharing requirements, Florida covers infants up to age 1 living in families earning 211% of the federal poverty level (FPL). Income eligibility drops to 145% of the FPL for children between the ages of 1 and 5. 
Florida KidCare provides subsidized insurance plans for children living in families that earn too much to qualify for traditional Medicaid. Based on a child's age, they are placed either in Medicaid, MediKids, Florida Healthy Kids or Children's Medical Services, the latter of which is dedicated to children with complex medical conditions.
Florida lawmakers this Session agreed to allow children with higher incomes to enroll in the Florida Healthy Kids program. Those changes are effective Jan. 1, 2024.
Rep. Robin Bartleman, who sponsored the Healthy Kids legislation, said the analysis shows children are falling through the gaps.
"This shows that kids are getting left behind and not getting connected with the Florida Healthy Kids program," said Bartleman, a Weston Democrat.
"Going without health care coverage means Florida's government is failing these children and their families. Keeping kids healthy is not a partisan issue. Last Session, I was proud to work with Speaker [Paul] Renner to unanimously pass my bill expanding eligibility for the Florida Healthy Kids program to help families facing the CHIP eligibility cliff. Unfortunately, what we are seeing is the same problem for Medicaid but on a much bigger scale."
Bartleman isn't the only one concerned about the coverage losses.
"In four months, 13,402 children in Duval County lost their Medicaid coverage. Statewide, there have been over 52,000 coverage terminations in the infant to 5-year-old age group. We are talking about babies losing dependable health care coverage," said Rep. Angie Nixon, a Democrat from Jacksonville.
"Think about how frustrating it is to wait on hold for half an hour when you call your cable or credit card company, then imagine how frustrating and stressful it would be if instead you were calling your state government about your child's health care. Parents are facing an average wait time of over 30 minutes when they call DCF's call center. As the state agency charged with verifying children and families' Medicaid eligibility, they must do better to ensure Floridians are receiving help in a timely manner."
Florida currently has more than 5 million people on Medicaid, the state-federal funded safety net health care program. But Republicans in the Legislature, along with DeSantis and former Gov. Rick Scott, have resisted expanding Medicaid to the extent allowed under Obamacare.
Medicaid expansion hasn't been seriously considered during DeSantis' five years in office. Democrats have consistently criticized Florida Republicans for opposing Medicaid expansion.
While the analysis provides the information in the aggregate and by broad age category, it also tracks disenrollments on a monthly basis.
It shows that in Gadsden County, 50 children living under the age of 5 were disenrolled from the Medicaid in July. They accounted for nearly 19% of total disenrollment for the month. In Franklin County they accounted for nearly 16% of the disenrollments for the month and in Bay and Calhoun counties they accounted for 14% of the disenrollments for the month.