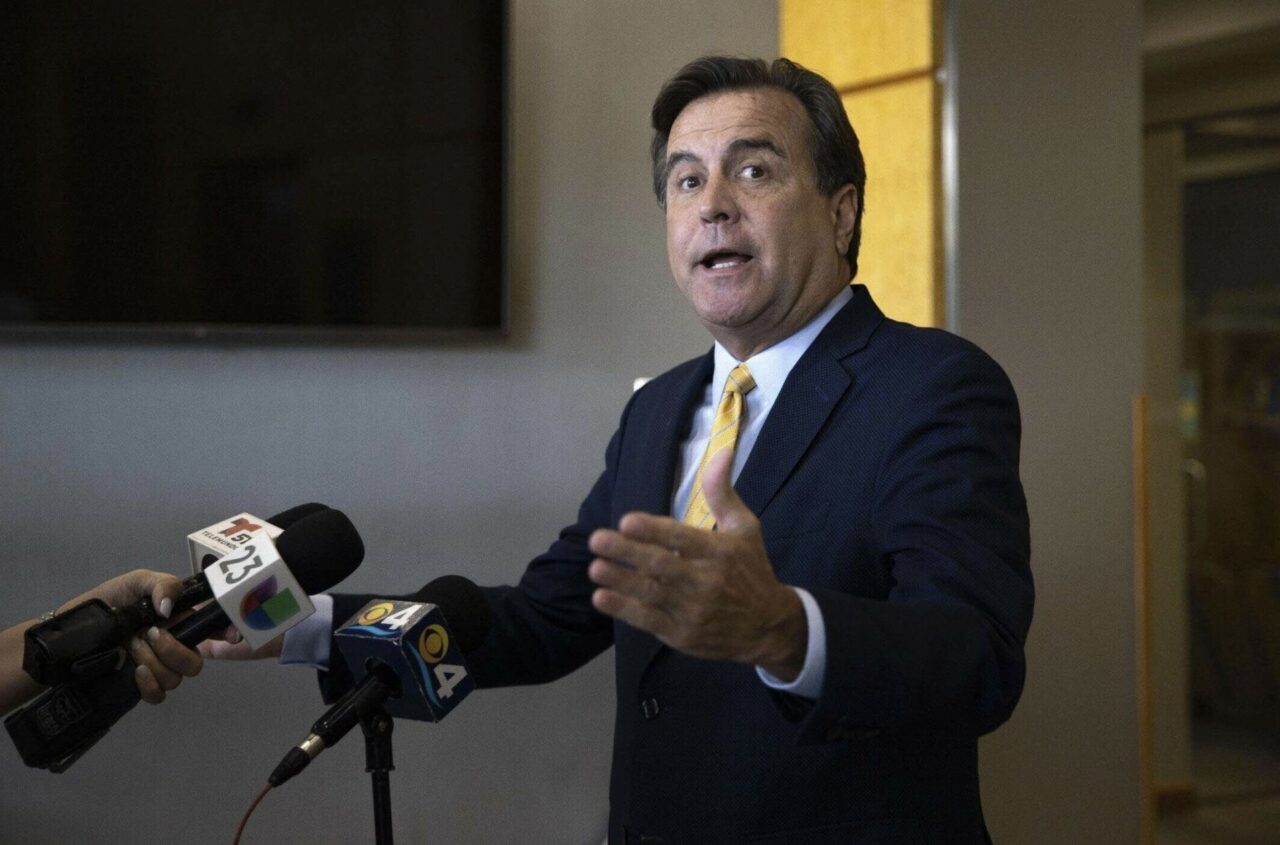 It wasn't because of his arrest, the party says.
Two weeks after Gov. Ron DeSantis suspended him from the Miami City Commission, Alex Díaz de la Portilla got the heave-ho from his Republican Party leadership post.
As first reported by the Miami Herald, the Miami-Dade GOP has booted Díaz de la Portilla as its state committeeperson.
But it wasn't for his arrest on corruption charges or because the Governor removed him the following day, according to Miami-Dade GOP Chair Alex Rizo.
Rather, it was because someone complained he'd skipped out on too many party meetings, prompting an investigation that resulted in Florida Republican Party Chair Christian Ziegler notifying Rizo of Díaz de la Portilla's ouster Thursday.
Miami-Dade Republicans have 60 days to call an election for his replacement. Rizo told the Herald several party members have said they're interested in the position, which includes a seat on the state party's executive committee.
On Sept. 14, the Florida Department of Law Enforcement (FDLE) arrested Díaz de la Portilla for bribery, money laundering and criminal conspiracy, among other charges, along with lobbyist William Riley Jr. The FDLE alleges the men took part in a scheme to launder $245,000 in "concealed political donations" in exchange for the former Commissioner's support for building a sports complex in the city.
State investigators also assert Díaz de la Portilla used funds from two political committees he controlled, worth a combined $3.1 million, for personal expenditures. The Herald found he racked up more than $28,000 in expenses in 2020 at a hotel outside his district, where he allegedly stayed for 57 days while taking meetings, hosting parties and voting remotely on City Commission matters.
The FDLE also claims that the two men accepted more than $15,000 in payments for the failed judicial campaign of Díaz de la Portilla's brother, Reiner Díaz de la Portilla, without reporting the funds as required by law.
DeSantis signed an executive order Sept. 15 removing Díaz de la Portilla from the Miami Commission, which voted last weekend to leave his District 1 seat vacant until the Nov. 7 election.
District 1 covers the neighborhoods of Allapattah, Flagami and parts of Little Havana.
Díaz de la Portilla, who served in leadership roles in both chambers of the Legislature before winning election to the Miami Commission in 2019, has maintained he is innocent of all charges.