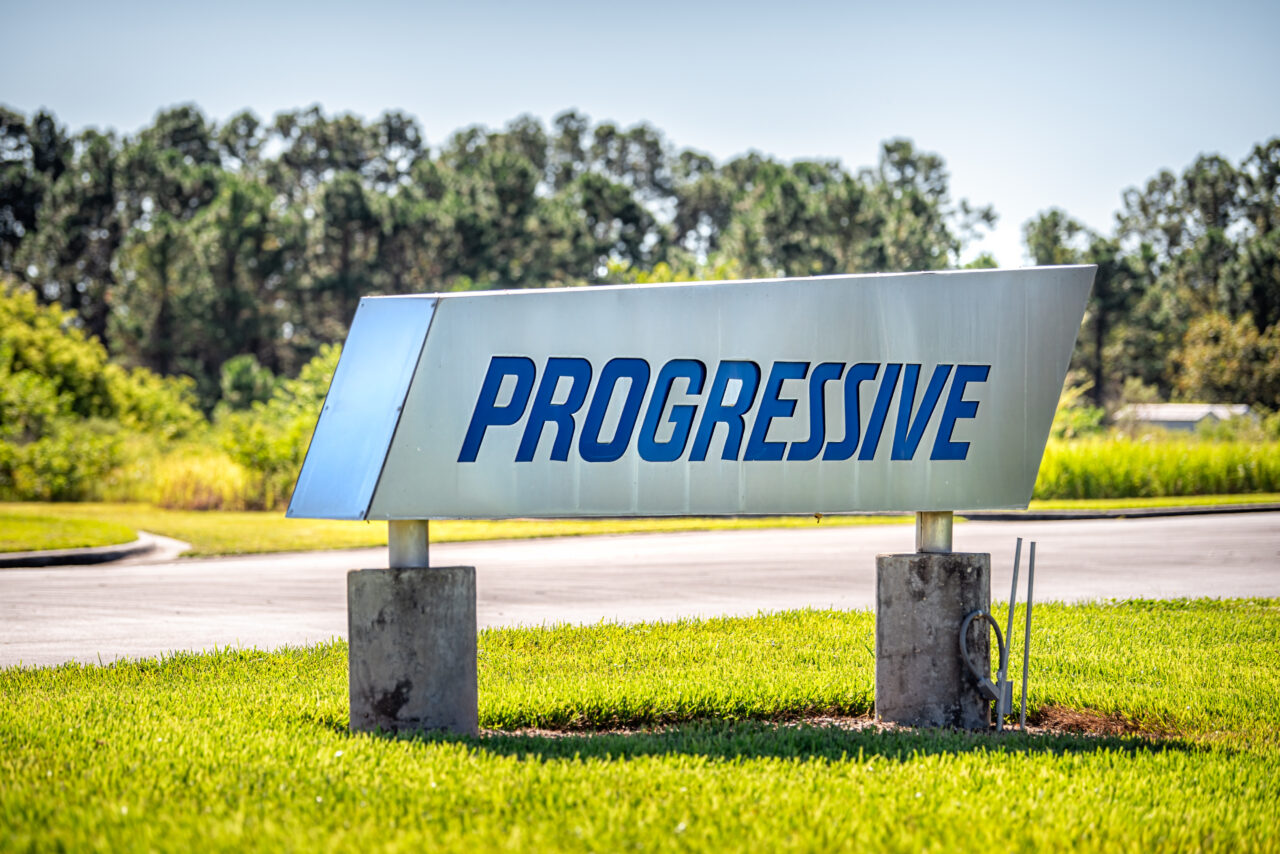 The company is working to transition policies to another company and says it is not leaving Florida.
Progressive is connecting insureds with a replacement as it pulls the plug on coverage on around 100,000 Floridians.
The company said Loggerhead Insurance will replace has agreed to offer replacement coverage to affected customers, including those in rented properties and high-risk homeowners.
"Loggerhead Insurance has agreed to offer replacement coverage to affected customers," Progressive said in a statement. The replacement policies will be subject to Loggerhead's underwriting and financial standards.
Progressive said that Loggerhead boasts strong financial stability scores.
The Tampa-based insurer provides "policies with customizable coverage, innovative policy features and exceptional customer service," Progressive  added in a statement," Progressive added in a statement. "Their management team has extensive experience in the Florida homeowners insurance market and a successful track record of building a company for the long term."
Progressive is "rebalancing" its homeowner's book and will not renew 47,000 DP-3 policies and 53,000 high-risk homeowners' policies in Florida. DP-3 policies are typically written for homes that are not the insured's primary residence.
High-risk policies are as the name suggests, policies that are at higher risk of claims, including homes that are in flood-prone areas or areas at high-risk of being affected by a hurricane or other natural disaster.
Instead, the company is announcing a two-year proposal to transition the policies to Loggerhead Insurance through a competitive renewal offer.
The news comes as Floridians grapple with one of the worst property insurance crises in the country. Farmers announced in July it was pulling out of Florida, becoming the fourth major carrier to do so. And right after, AAA announced it was not renewing certain policies, though that effect was minimal overall.
The Farmer's pullout left an estimated 100,000 policyholders scrambling to find new coverage.
The crisis has left many property owners turning to Citizens Property Insurance Corp., the state-backed insurer of last resort. But as companies pull out of the state and others remain hesitant to write some policies, it has become overburdened.
As of the beginning of August, Citizens had more than 1.3 million policies, up from less than 500,000 in July 2020, according to CBS News.
The state has been working to alleviate Citizens' burden, while also driving property insurance rates down for property owners.
The Legislature passed measures, which Gov. Ron DeSantis approved, to eliminate one-way attorney fees that allowed policyholders who successfully sued insurance companies to recoup attorney costs. It also blocked policyholders from assigning benefits to contractors who fixed their homes, an act supporters believed and insurance companies said led to unnecessary claims and inflated cost estimates for work, among other provisions.
"We're encouraged by and grateful for the work of Florida state officials who helped recently enact needed legislative reforms that are stabilizing the insurance business environment and encouraging new carriers to enter the market," Progressive said in a press release.