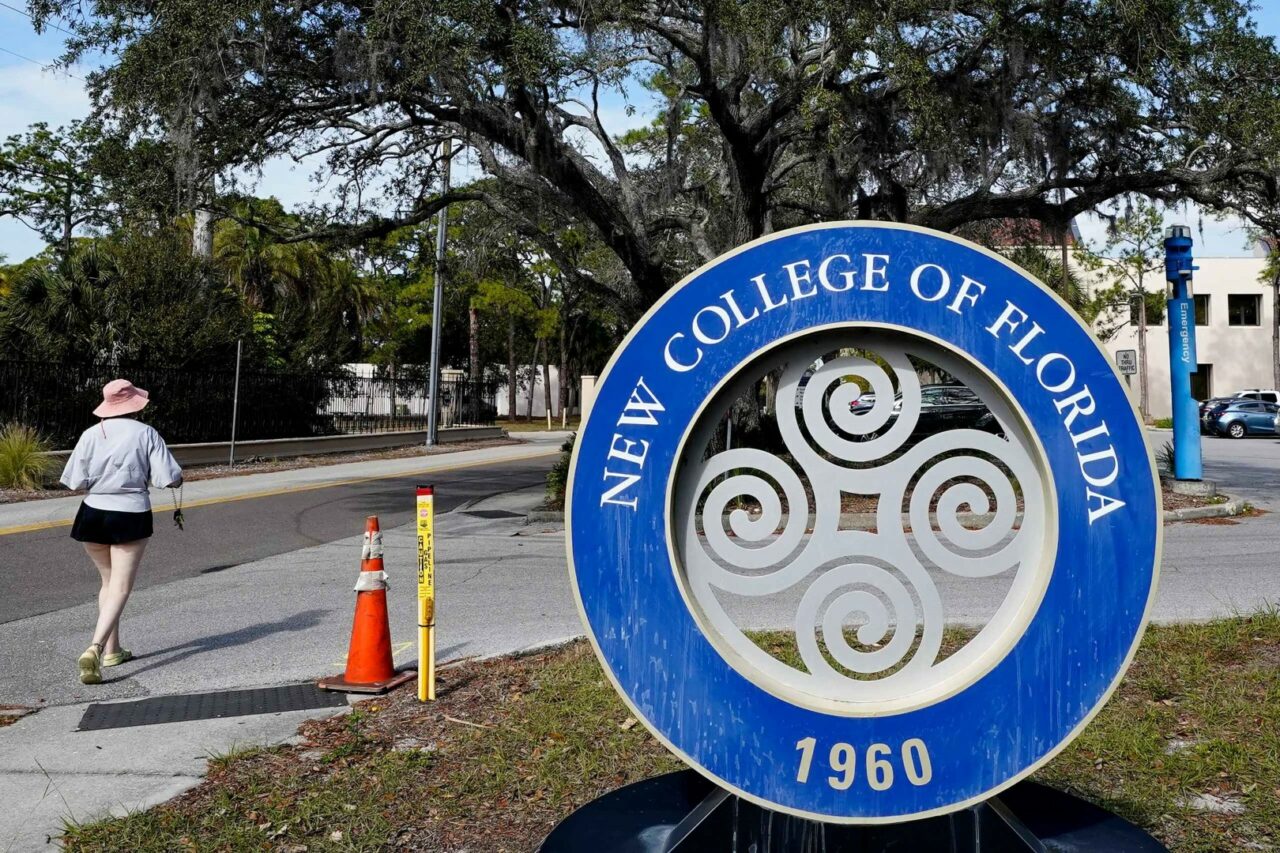 'Our client views its intellectual property rights as one of its most vital assets.'
New College of Florida leaders have sent a cease-and-desist letter to an online effort featuring ex-professors who left the institution.
The legal move comes weeks after Bard College launched Alt New College, an "online institute to support the academic freedom of faculty and students following the hostile takeover of New College of Florida."
The website has promoted lectures by former professors who left the school after Gov. Ron DeSantis appointed a number of new trustees, who fired members of the prior administration, and brought on former Florida Education Commissioner Richard Corcoran as Interim President instead.
Now, Corcoran's administration said the effort aims to co-opt a decades-old reputation built by New College to the detriment of the Sarasota-based public university.
"Imitation is the best form of flattery," said New College spokesperson Nate March, "but in this case it's highly illegal."
The cease-and-desist letter from Miami law firm Malloy & Malloy to Bard College said the name "New College" is the intellectual property of New College of Florida.
"New College uses its marks in connection with a broad range of higher educational services and related goods and service," wrote attorney John Cyril Malloy.
"Our client views its intellectual property rights as one of its most vital assets which must be vigorously protected. Unless we receive complete and immediate compliance with the demands set forth herein, we have been instructed to take all necessary steps to enforce New College's rights."
The letter points to a number of links and marketing images from Alt New College, including a website button leading to "New College News" and another saying the new effort is "support the academic freedom & founding vision of New College."
All of this could contribute to market confusion, Malloy wrote.
"There can be no dispute that these actions have been willful, and were carried out in an effort to trade off the goodwill associated with New College's marks and/or to cause confusion," the letter states.
"Therefore, statutory damages, triple damages, punitive damages, a disgorgement of profits, and attorneys' fees are inescapable under these circumstances. If it becomes necessary to institute legal action to protect our client's rights, all persons responsible for the above-referenced activities will be sued."
The letter demands Bard College stop utilizing the name New College, including in the "Alt New College" name of the institution website. It also demands control of the web domain altnewcollege.org to be transferred to the school. It calls for a response by Oct. 6.
Alt New College held its first formal event this week with a Sept. 18 webcast with Judith Butler, a University of California-Berkeley professor, on attacks against Gender Studies, which were recently dropped from New College's curriculum per a new state law. Former New College Student Senate President Libby Harrity, now a student at Hampshire College, was the introducing speaker. She notably dropped out of New College as part of a deal to avoid battery charges for spitting on a trustee.
In promoting the event, Bard College made note of the last year of headlines at New College.
"New College Florida is now situated at the frontline of America's autocratic attempt, and gender is at the center of the aspiring autocrats' political agenda," said Masha Gassen, a visiting writer with Bard College, in a statement promoting the webcast.
Of note, the logo for the institute is an empty set, "[ ]" or two brackets with nothing between them. That for years was the unofficial mascot of New College before the school recently adopted the Mighty Banyans instead.
The Alt New College platform also has promoted upcoming events with author Neil Gaiman and civil rights activist Maya Wiley, both of whom gave commencement speeches as part of an alternative graduation event for New College students in the spring.
2023 09 28 Cease and Desist Letter Bard College by Jacob Ogles on Scribd