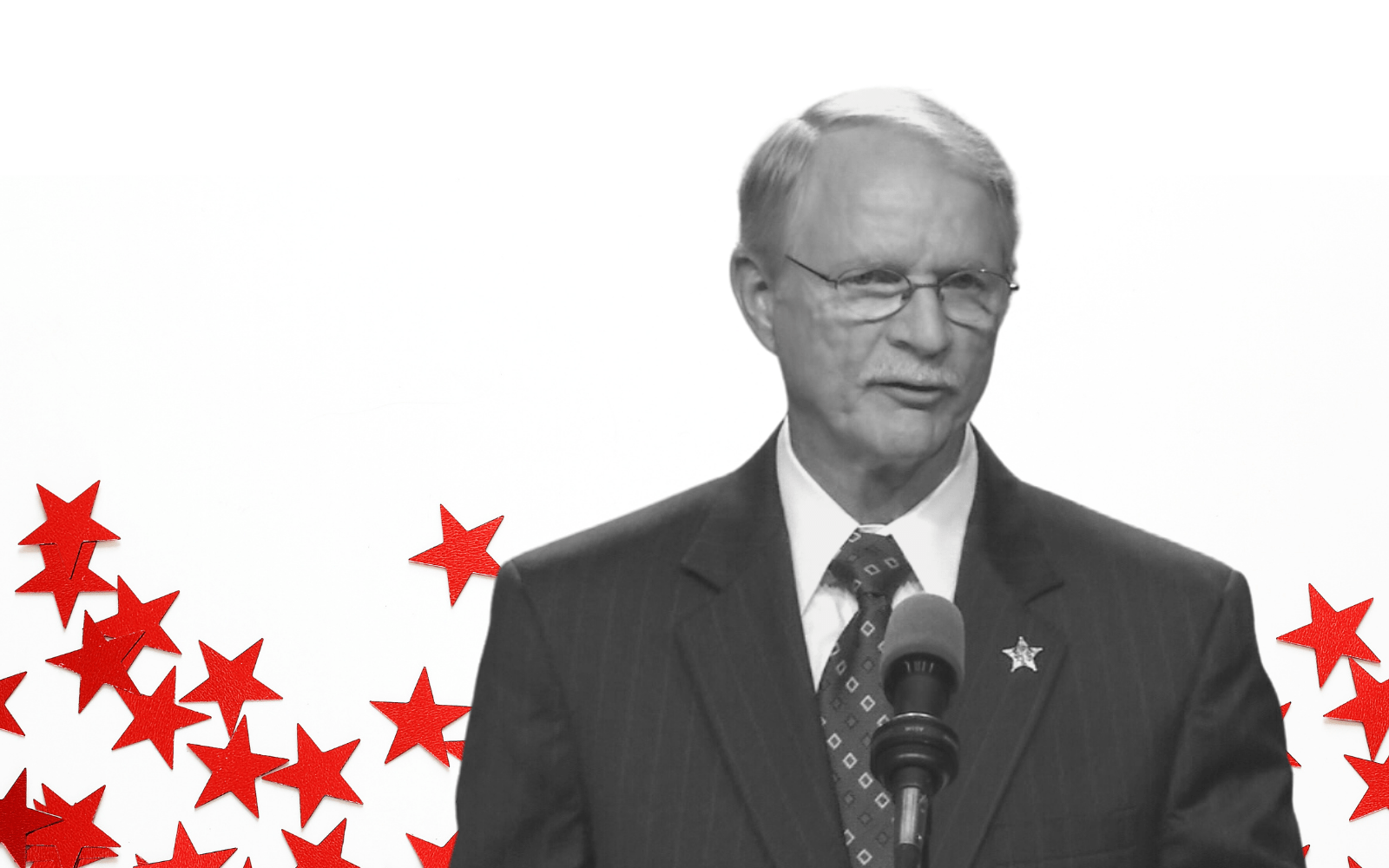 That includes Florida colleagues Matt Gaetz and Cory Mills.
After a resolution funding the government short-term failed, U.S. Rep. John Rutherford slammed Republicans who killed the bill.
"Today, instead of shutting down our southern border, 21 rogue Republicans led Democrats in a vote to shut down the government, shut down historic spending cuts, shut down paying our service members, and shut down our economy," the Jacksonville Republican said.
"A government shutdown not only is an irresponsible dereliction of duty, shutting down the government wastes billions in taxpayer dollars and economic impacts."
Rutherford issued a lengthy statement that called out GOP colleagues by name. That included fellow Floridian Reps. Matt Gaetz, a Fort Walton Beach Republican, and Cory Mills, a Winter Park Republican.
Notably, Rutherford directed no ire at House Speaker Kevin McCarthy, who has faced criticism from the left and right for failing to reach a deal that can pass in the Republican-controlled House. Rather, Rutherford credited the Speaker with working to bring something to the floor before a Sept. 30 deadline.
"Speaker McCarthy put before the House today a short-term stopgap funding bill that would keep the government funded through Oct. 31 at a 30% reduction in nondefense discretionary spending while we pass the last eight single-subject appropriations bills," Rutherford said. "It would secure our border, remove dangerous criminals entering our country illegally, and fund Republican priorities outlined in H.R. 2, our Secure the Border Act. It would create a Fiscal Commission focused on debt reduction to make a real impact on cutting our $33 trillion debt."
Instead, Rutherford said the GOP faction who voted against the deal effectively empowered Democratic President Joe Biden, Senate Majority Leader Charles Schumer and House Minority Leader Hakeem Jeffries to control the budget process moving forward.
For his part, Gaetz has pushed back at criticism as establishment rhetoric.
"I know who my bosses are," Gaetz wrote in an op-ed published by RealClearPolitics. "They aren't the special interests in Washington, it isn't party leadership, it's my voters in Florida."
He said McCarthy hasn't lived up to promises he made during a protracted fight for his position as Speaker.
"That's what this fight in Congress is all about. It's about making sure the promises we've made to voters are fulfilled," Gaetz wrote. "The Speaker made promises to me and other lawmakers in January, and I want to hold him to account. To be specific, that agreement includes a vote on term limits, a vote on a balanced-budget amendment, single subject spending bills, and the full release of the Jan. 6 tapes."
Mills in an extended post on X said Congress fell short of duties not by nixing the deal put on the floor today but by failing to pass a dozen spending bills before now.
"The reality is that we did not deliver on all 12 bills as promised by Sept. 30, and I will not support the D.C. status quo of a CR (continuing resolution), Minibus, or Omnibus in lieu of us doing our jobs," Mills wrote. "Calling it anything else does not change the reality of what the bill really is and WON'T prevent this from happening next year. Only difference is that instead of calling it a CR, we will retire that verbiage, for an 'ACT' that does the same thing.
"We need vast cuts, key reforms, and an economic strategy to tackle the (Gross Domestic Product)/ National Debt ratio. That's why I voted NO on the CR/ACT. I am open to working together and stay day and night to get the job done. I will never stop fighting for the American people and honored to serve."