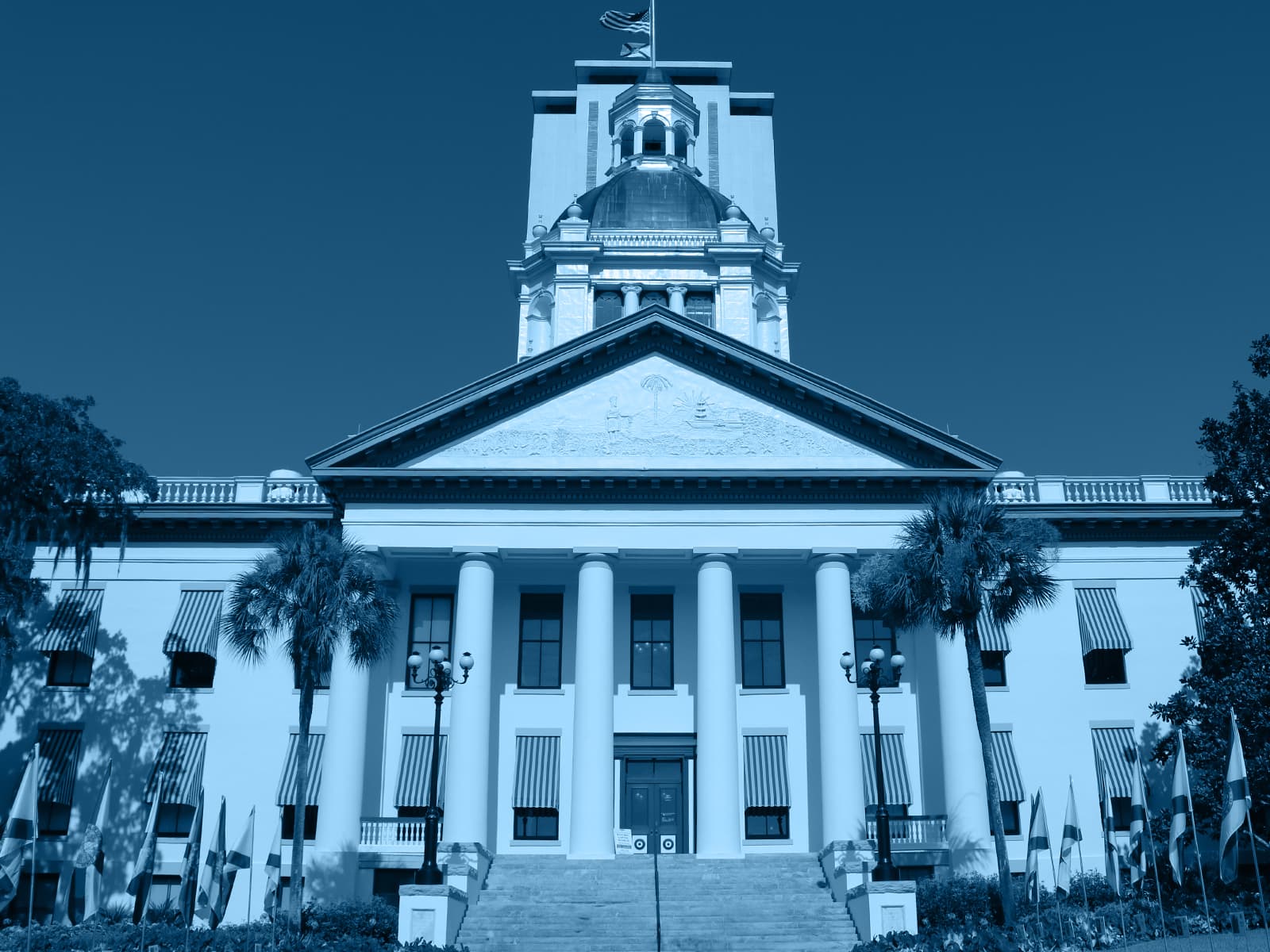 What will the Florida Museum of Black History look like? There are a lot of ideas.
Progress of Black Floridians — from the chains of slavery into space exploration — had Rep. Bruce Antone dreaming big when he proposed legislation to create the Florida Museum of Black History.
His bill (HB 1441) — winning unanimous approval in both chambers — called for creating a task force to study the idea, but he's already envisioned much more than a dusty stop-off to spend a few hours. There would be artwork, life-size replicas of people and interactive displays. He's imagining 100,000 square feet of exhibit space, with a 10,000-square-foot entrance hall and atrium and 10 different halls dedicated to a Black history theme.
"I'm just a connoisseur of history museums and I just thought it was time for us to have a high-quality, first-class, world-class, Black history museum here in the state of Florida," he said.
The way things are now, though, if it ever gets built, they might have to dedicate one of those halls to the pushback of the 2020s.
The disappearance of a Black congressional district is turning into an epic. Arguably, Gov. Ron DeSantis' run for President might need some space.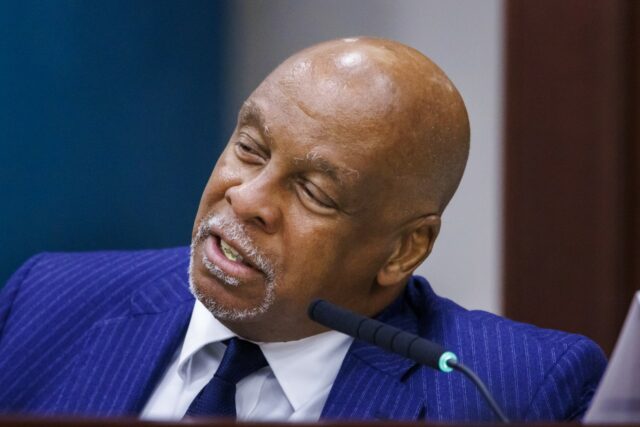 Imagine Antone's surprise that the House leadership did not choose him to be on the nine-member museum task force after he submitted his 17-page concept for the museum (not counting the suggested timeline for its 2027 opening) to House Speaker Paul Renner.
Renner didn't return a call seeking clarification on his task force picks. Antone will allow that his ambitious vision might have turned some people off.
"But I don't think Black folks want to have a little museum," he said. "We need something we can be proud of."
The first task force meeting this week installed Democratic Sen. Geraldine Thompson as Chair of the African American Museum Task Force. And the release from the Democrats' state House press office noted that the group is starting its work against a unique backdrop.
Hall theme idea: The Pushback.
"The Task Force begins its work amid tensions related to the racially motivated killing of three Black people at a Dollar General store in Jacksonville," the release says, beginning a laundry list of events from the last 12 months. The list ends with "the adoption of K-12 (Black history) teaching standards that suggest that enslaved people benefited from slavery because they gained skills that could be used for their own benefit."
The release also notes that Thompson is aware of the pressure to locate the museum "in St. Augustine, St. Petersburg, Tallahassee or other areas of Florida."
That's probably what Antone feels most strongly about.
Orange County is the state's tourist magnet, Antone contends. Antone says he has received some commitment from Orange County leaders to match state appropriations for the museum with dollars from the county's substantial bed tax collection (pending the approval of the Orange County Commission, of course). Mayor Jerry Demings confirmed the meeting and issued a statement through a representative saying he looks forward to hearing more from the museum task force.
Also, Antone thinks that the history of how Black Americans launched into space could get help from the nearby Kennedy Space Center.
And, even more, he said there's land ready in Eatonville. The Orange County town is not only the childhood home of one of the country's most influential Black female writers, Zora Neale Hurston. It's also the oldest incorporated Black town in America.
Eatonville served as a beacon of hope of freedom and autonomy to Black Southerners living through the racial violence and oppression of the Reconstruction era if you believe the National Endowment for the Humanities.
Now, that's history we can't forget.
___
Coming up, the usual assortment of news, intel, and observations from the week that was in Florida's capital city by Peter Schorsch, Drew Wilson, Anne Geggis, Christine Jordan Sexton and the staff of Florida Politics.
But first, the "Takeaway 5" — the Top 5 stories from the week that was:
— Take 5 —
Mapping scrutiny: The same day that Alabama Black voters scored a voting representation victory in the U.S. Supreme Court, a federal trial opened scrutinizing how a congressional district in Florida that favored Black voters — and elected Democratic U.S. Rep. Al Lawson — was dismantled last year. The Governor has argued the map enacted for the 2022 election cycle corrected a prior error by the Florida courts. He said a prior configuration of a North Florida congressional district that spanned from Tallahassee to Jacksonville and covered numerous Black communities across the region violated the Equal Protection Clause in the U.S. Constitution. The Tallahassee trial has one side arguing that the maps were made in favor of making districts compact and the other alleging racial bias. Plaintiffs in the case include Common Cause Florida, FairDistricts, the Florida State Conference of the NAACP, and individual Florida voters. Democratic House Leader Fentrice Driskell is expected to take the stand early next week just before the trial wraps up.
Stop in the name of love: Democrats are asking the state to expand the Department of Children and Families customer call center capacity and provide additional training to DCF staff and increase the number of automated eligibility renewals. Florida also has not taken advantage of available federal flexibility to improve the redetermination process, as every other state in the nation has done. House Democrats released an analysis Friday that shows that of the 524,076 Floridians who have lost coverage in the last four months, nearly 50% — or 257,901 — are children aged 20 or younger.
Idalia losses: Agriculture Commissioner Wilton Simpson this week released preliminary estimates that indicate Idalia could wreak more than $447 million in agricultural losses for Florida producers. The data reflects potential losses across all sectors, including crops, infrastructure, fruits, tree nuts, greenhouses, animals, vegetables and forestry. Simpson said the estimates reflect the "magnitude of the disaster" and that the focus will soon turn toward support for producers "to replant, to rebuild and to recover." While the projected losses are great, they are less than the damage left behind by other storms. Hurricane Michael, which in 2018 similarly hit a more rural North Florida area was initially projected to have left a $1.2 billion bruise in timber alone. Hurricane Irma, which hit in 2017 was projected to take a $2.5 billion toll on Florida agriculture.
Split decision: The Florida Supreme Court this week ordered the Public Service Commission to provide a better explanation of how it reached a settlement with Florida Power and Light two years ago that allowed the utility to increase base elector rates for Florida consumers. Writing for the majority, Justice John Courie said the PSC did not meet a legal requirement of showing why the agreement is in the public interest and results in rates that are fair, just and reasonable. "The Commission must therefore give us something to work with; a decision that is reasoned and articulated enough to allow us to assess on what basis it has concluded that the settlement agreement is in the public interest and results in rates that are fair, just and reasonable. Justices Chief Justice Carlos Muniz and Justices Jorge Labarga and Jamie Grosshans concurred. Justices Charles Canady and Renatha Francis dissented. The settlement agreement was challenged by Floridians Against Increased Rates Florida Rising, the Environmental Confederation of Southwest Florida and the League of United Latin American Citizens of Florida.
Vouching for themselves: Four school locations, two in South Florida and another two in Central Florida, had their school choice scholarships pulled over "direct ties to the Chinese Communist Party" late last week, following allegations from the Department of Education. It's a hiccup in the rollout of the state's school choice expansion that gives an $8,000-per-student payment to any participating school, regardless of family income and home-schoolers. The schools were pushing back hard this week. The schools, Lower and Upper Sagemont Preparatory Schools in Weston, and the Park Maitland School and the Parke House Academy, now run by Park Maitland, both in Winter Park, say they are locally run and administered with no ties to any political party. The schools must appeal the state's decision for parents to be able to use their child's school voucher money at these schools. Exhibit A in one case: The Weston campuses were closed for Yom Kippur Monday. Seriously, though, Park Maitland felt the need to increase security considering the Governor's allegation.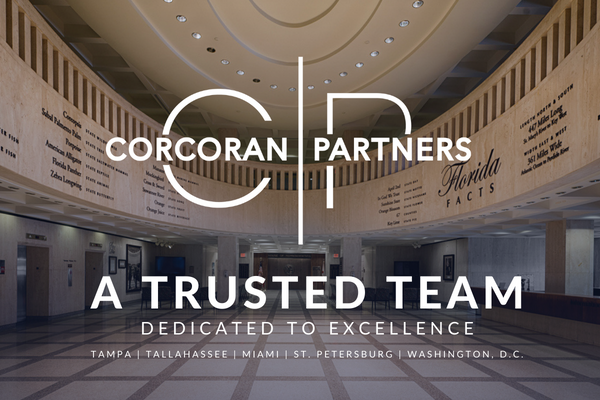 —CreepGPT —
Artificial intelligence may help you cheese a term paper or hear Joe Biden's take on mids versus "heady buds," but it's not all fun and games according to Florida's Attorney General.
Ashley Moody this week noted that AI tech is also furthering one of the more disturbing forms of cybercrime: sextortion. AI can make anyone a target — faked images and videos look real enough to convince the average viewer, and unfortunately, many victims cave to criminals' demands, be they cash payments or something seedier.
"The rapid rise of artificial intelligence makes it easier for predators to impersonate and target teens. We are beginning to see this new technology deployed in sextortion schemes to trick minors into sending explicit photos and videos of themselves," Moody said.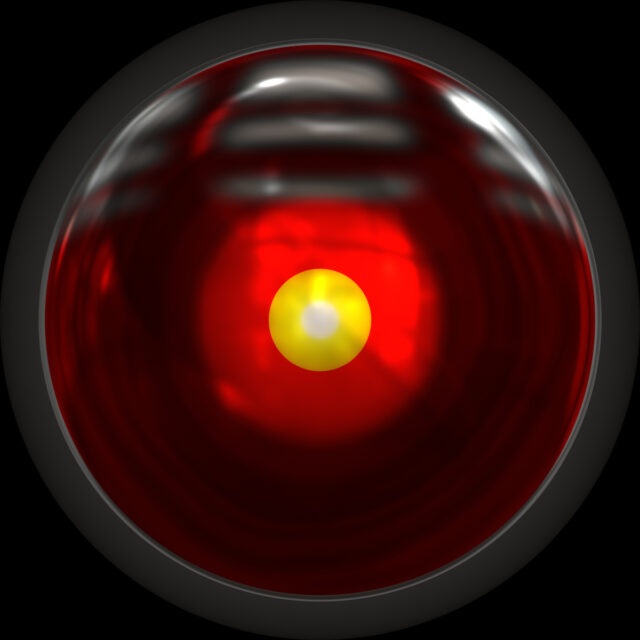 "Parents, please talk to your children about online safety and remind them that adult predators may use advanced technology to appear as a peer or love interest in an effort to gain trust and ultimately take advantage of them."
Within the past 18 months, at least three teens, one in California, one in Michigan and one in South Carolina, all committed suicide after being extorted online. According to the FBI, there is an uptick in sextortion reports and the addition of artificial intelligence tools can simplify the process for online predators.
FBI data also shows at least 7,000 reports of sextortion of minors were filed in 2022, with the majority of those targeted being teenage boys. More than a dozen victims died by suicide. Most victims targeted are around ages 14 and 17, but there are reports of children as young as 10 years old receiving sextortion messages.
The best course of action for victims, per the National Center for Missing and Exploited Children, is to contact law enforcement; block and report phony social media accounts; preserve all communications with the alleged sextortionist; and realize that cooperation rarely stops blackmailers. Additionally, NCMEC has resources to help get explicit images off the internet.
— Mark your calendars —
Do you have an interest in the 2023 U.S. farm bill or other related agricultural issues?
Farmers, ranchers, and growers will have two opportunities to meet with Florida Commissioner of Agriculture Commissioner Simpson who is holding listening sessions along with U.S. Reps. Scott Franklin and Kat Cammack.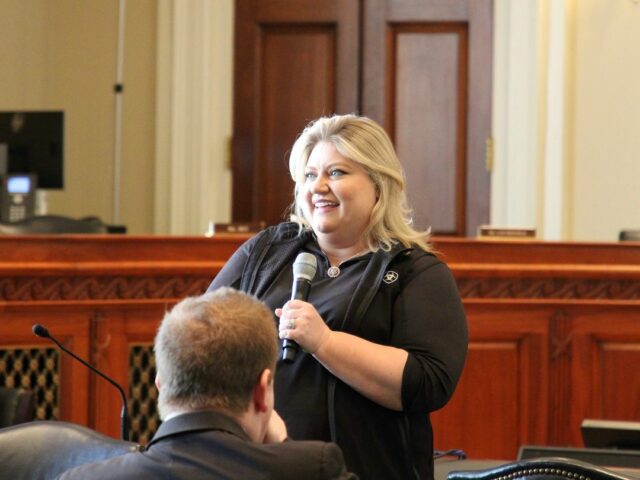 The listening session with Simpson and Franklin is slated for Monday, Oct. 9, 2023, from 3-5 p.m. at the Lake Placid Government Center in Lake Placid.
The listening session with Simpson and Camack is slated for Friday, Oct. 13, in Newberry.
The farm bill, first passed in 1933, is up for renewal this year. The federal legislation is an agricultural omnibus, authorizing and funding programs related to crop insurance, farming subsidies, and food assistance programs such as SNAP, among other things.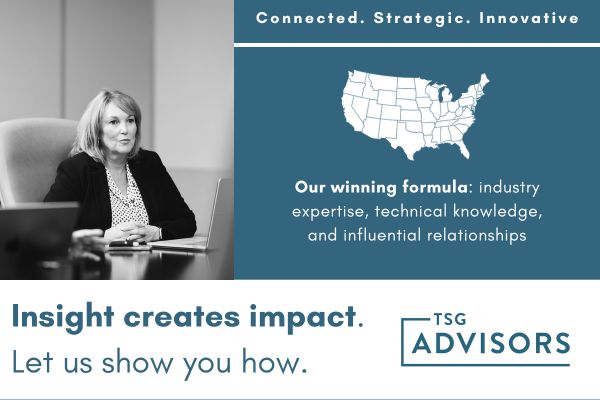 —Instagram of the Week —
—The week in appointments —
Space Florida Board of Directors — DeSantis appointed Lt. Gov. Jeanette Nuñez as Chair and appointed Mori Hosseini, Rodney Cruise, Jonathan Satter, Kevin Thibault, Alexis Lambert, Matthew Bocchino, Jonathan Daniels and Kevin Daugherty to the Space Florida Board of Directors. These appointments are subject to confirmation by the Florida Senate. Read more here.
Levy County Court — The Governor appointed Luis Bustamante to the Levy County Court. Bustamante has served as an Assistant State Attorney for Florida's 8th Judicial Circuit since 2015. Previously, he served as the sole practitioner for the Law Office of Luis Bustamante. He earned his bachelor's degree from Florida Atlantic University and his law degree from Florida State University. He fills the judicial vacancy created by the retirement of Judge James Browning.
Gainesville Regional Utilities Authority — DeSantis appointed James Coats IV, Robert Karow, and Eric Lawson to the Gainesville Regional Utilities Authority, the new board created to oversee the municipal utility serving much of Alachua County. Coats is the CEO of Phalanx Defense Systems, a member of the Golden Key International Honor Society, and was awarded the "Spirit of Gainesville" Award by the Alachua County Chamber of Commerce. He earned his bachelor's degree and master's degree in business administration from American Military University. Karow is a retiree who previously worked as the manager, legal counsel, and contracts manager for Oleoductos de Crudos Pesados. He is a veteran of the U.S. Marine Corps, retiring as a Lieutenant Colonel. He has a bachelor's degree in economics and business administration from Chapman College and a law degree from the University of Florida. Lawson is the CEO of HCA North Florida Regional Hospital. He has held multiple executive leadership positions in hospitals over the past 30 years and most recently served as the Division CFO for HCA TriStar. Lawson earned his bachelor's degree in accounting from Tennessee Technological University.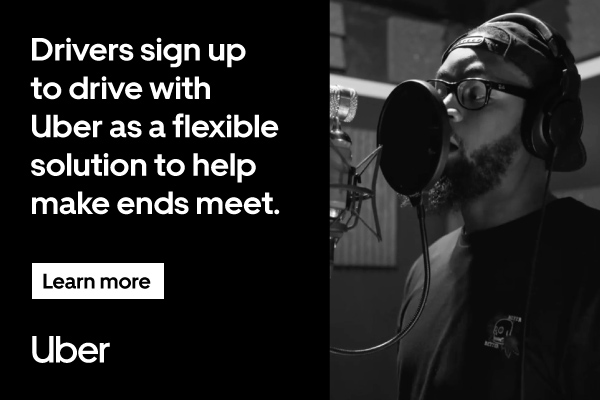 — 100,000 and counting —
The Department of Children and Families has been doing work in the year since Hurricane Ian tore through the state, destroying homes and upending lives. This week marked a milestone: 100,000 services provided.
The total includes contacts made by crisis counselors deployed into the impacted areas through the Family Resource Support Centers, Disaster Recovery Centers, D-SNAP locations, and even directly into communities where providers went from door to door offering services and resources to families in need.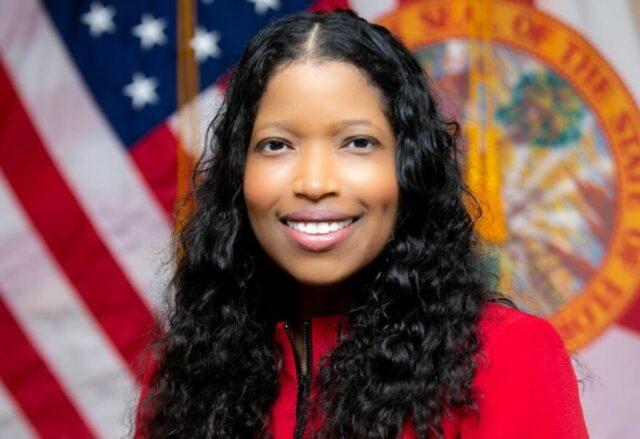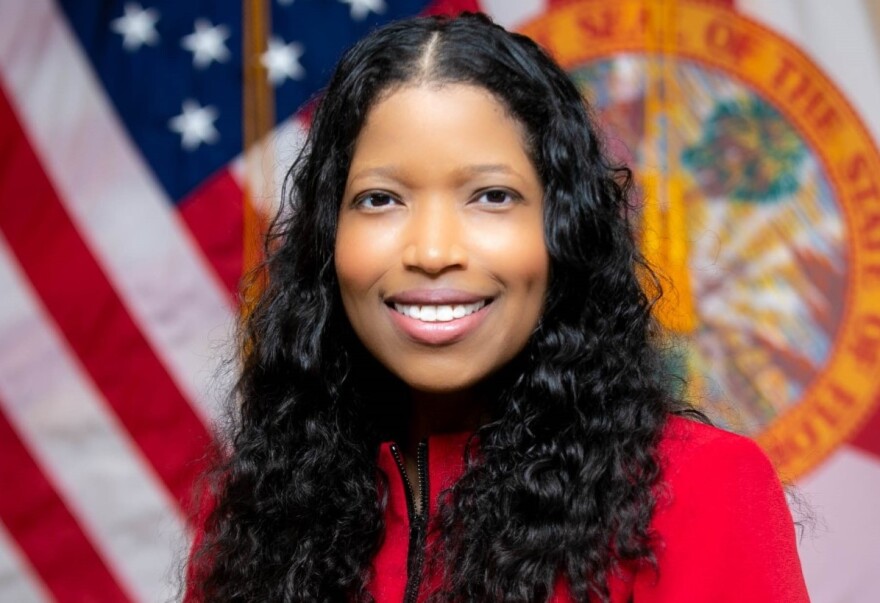 To further help the recovery efforts of Florida's first responders, a single First Responder Support Line, 407-823-1657, was created to aggregate resources into a single point of contact that connects first responders with behavioral health professionals. Over the past year, more than 330,000 contacts for First Responder Resiliency Resources have been made.
"Hurricane Ian left catastrophic physical damage to many parts of Southwest Florida and for many individuals impacted, the emotional toll can linger long past the completed repairs. That is why crisis counseling and mental health resources are so vital in our response efforts," DCF Secretary Shevaun Harris said.
"Our department has worked to ensure that the necessary resiliency resources were and remain available long after the initial impact. We are grateful to Gov. DeSantis for his leadership before, during, and after this storm and for all of our partners serving families who wish to access these vital services."
Services are still available to Floridians impacted by the storm. DCF and the Florida Department of Health partnered with therapy platform BetterHelp last year to offer three months of free online therapy to Ian victims. Floridians can visit betterhelp.com/voucher and use the code "HurricaneIan." BetterHelp will then prompt impacted Floridians with a questionnaire to best match them with a licensed mental health professional.
—Pit-nic basket! —
Exactly 33 years to the day since Miami's pit bull ban went into effect, a new law makes it null and void. This is the cause for a full-on Sunday pit-nic! (Get it?)
No word if Miami-area Republican Sen. Alexis Calatayud will be bringing her pup, Gorda, to the event at Amelia Earhart Park, 401 E. 65th St., Hialeah. But the bill (SB 942) she teamed up with Republican Rep. Demi Busatta Cabrera to pass makes it so that dogs will be judged by their behavior and not what breed they are judged to be. The effort has been a long time coming, so the event at Amelia Earhart Park is being called a "Celebration of Never Giving Up!"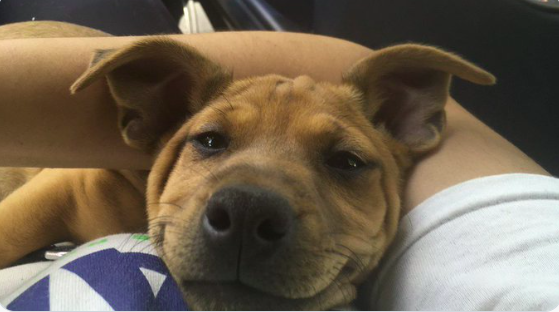 Florida is already rated in the top tier among states with the best protections for animals, according to the Animal Legal Defense Fund. And this law is going to put it in a more rarefied company. Only 16 other states prohibit their municipalities from passing breed-specific laws, according to Stop BSL.
Animal advocates see breed-specific prohibitions as making it harder for families to find places to live with their four-legged family members. Florida sees 25,000 dogs a year surrendered to animal shelters and difficulty with housing is the most common reason.
—Palm Beach County confab —
Their districts overlap, so it makes sense: Democratic Sen. Lori Berman is teaming up with her fellow Democratic Rep. Kelly Skidmore for a Palm Beach County confab.
From 6:30 to 7:30 p.m. on Tuesday, they'll be hosting a pre-Session legislative town hall meeting at the Hagen Ranch Road Branch Library, 14350 Hagen Ranch Road in Delray Beach.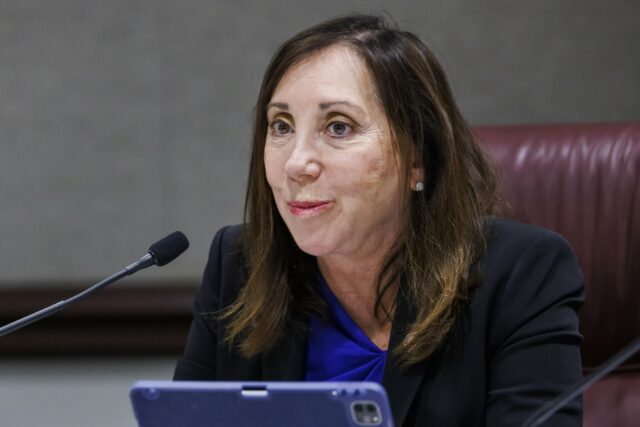 The lawmakers will be answering questions and taking comments.
Attendees can get updates on key bills and policies including legislation related to insurance, housing, education, immigration, and health care.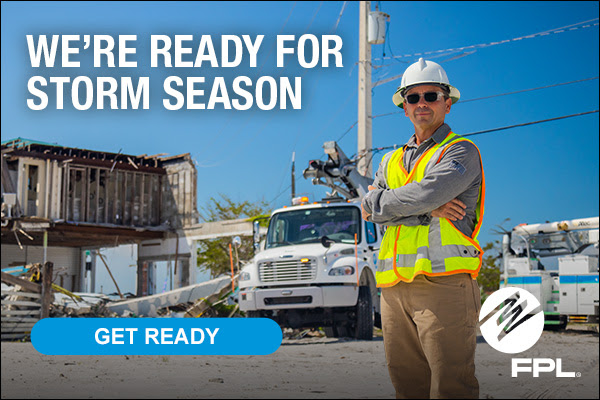 — A little help? —
West Palm Beach Democratic Rep. Jervonte Edmonds is proposing a new statewide grant program to help homeowners and motorists cover insurance and mortgage costs.
This month he filed HB 41, which would create the program under the Department of Commerce.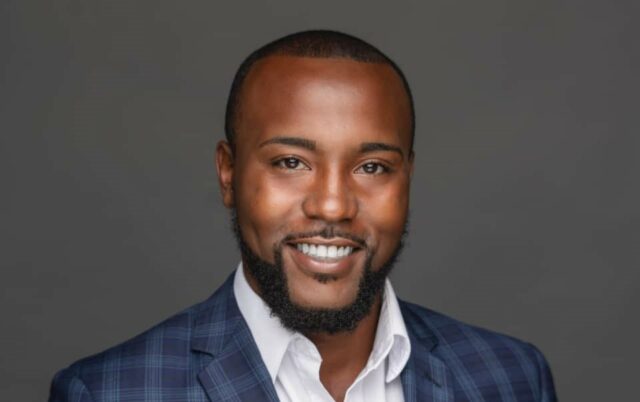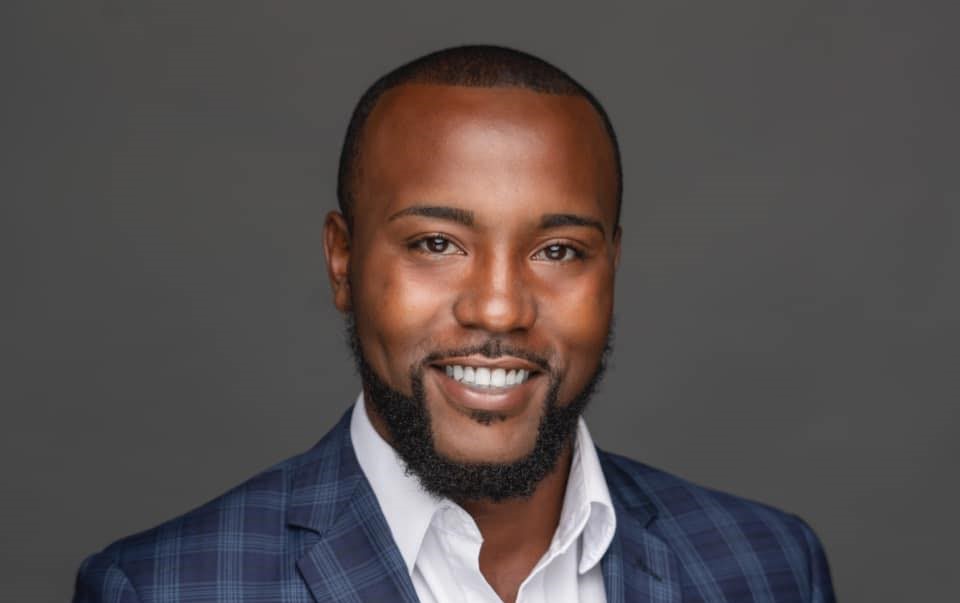 "This bill is a common-sense way to help Floridians who are struggling to make ends meet," he said. "Too many people in our state are facing financial hardship, and this bill would provide them with some much-needed relief."
He added, "This bill is a common-sense way to help Floridians who are struggling to make ends meet. I urge my colleagues to support it."
The measure, if approved, would provide grants of up to $2,500 per household for mortgage payments, homeowners insurance and motor vehicle insurance. Low- to middle-class income households would be eligible. So far, no Senate version of the bill has been filed.
— Unwavering support needed —
Following the shooting of a Tallahassee Police Department officer, state Rep. Gallop Franklin II says work remains to be done to curb gun and gang-related violence in Florida.
"Each day, our courageous police officers willingly put their lives on the line to safeguard our community," he said in a statement following the shooting.
"I am profoundly saddened by the shooting incident involving one of our dedicated Tallahassee Police Department Officers. He was diligently fulfilling his duty, protecting our neighborhoods. My heartfelt thoughts and prayers go out to his family, and I wish for his swift recovery."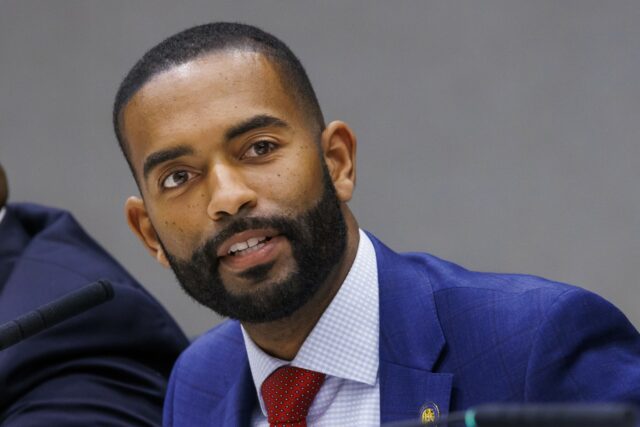 The officer, whose name was not released, was rushed to a hospital, where he underwent surgery for serious injuries. TPD Chief Lawrence Revell said the officer was "ambushed" after responding to a drug-related home invasion.
Franklin said the shooting "underscores the significant risks that our law enforcement officers undertake to maintain our community's safety. It is imperative that we take all necessary measures to provide unwavering support to our officers and emergency response personnel, who tirelessly work to uphold our city's status as a safe and welcoming place to live."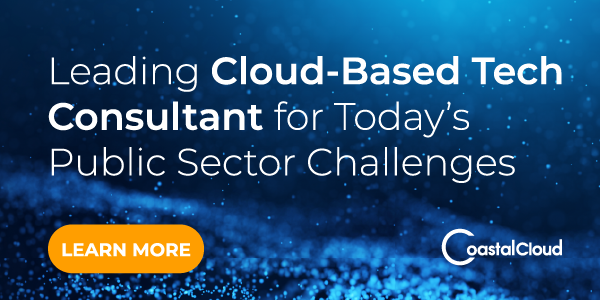 —Save the date —
Democratic Rep. Christine Hunschofsky, Parkland's former Mayor, is returning to City Hall — this time holding a town hall to find out what's on her constituents' minds as the next Legislative Session draws closer.
The first of two town halls she's planning in October will be at 7 p.m., Oct. 9, at 6600 N. University Drive in Parkland.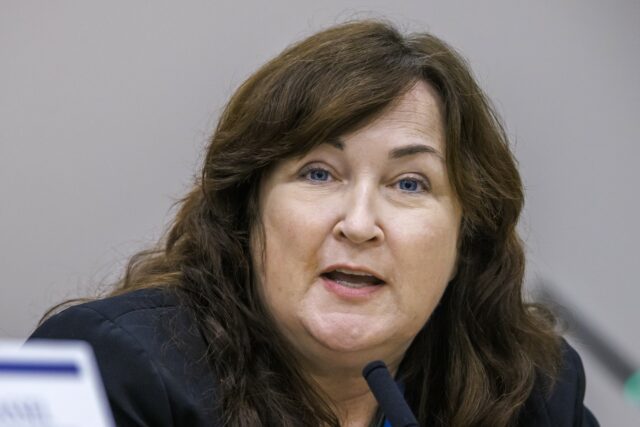 Hunschofsky led her grief-stricken city through the aftermath of the state's worst school shooting from the Mayor's seat, and, as a state Representative played a part in advancing school safety measures in 2021, updating the Marjory Stoneman Douglas High School Public Safety Act that was passed in the immediate aftermath of the shooting that left 17 dead and 17 others injured.
She might be getting an earful from her constituents this year as the House last Session passed what gun safety advocates saw as a key advance in more tightly regulating guns. The House approved rolling back the law that restricts long gun sales to those 21 and older, with Hunschofsky among those voting no.
If it had been in effect in 2018, it would have kept the long gun used in that massacre out of the 19-year-old shooter's hands. The bill was not taken up in the full Senate, however, and it died in committee.
— Clot the clots —
A Florida-based family foundation that works to raise awareness for blood clots and prevention is backing federal legislation that would further its mission.
Emily's Promise is backing U.S. Rep. Lisa Blunt Rochester's Charles Rochester Blood Clot Prevention and Treatment Act, named for her late husband who died at age 52 from multiple blood clots that developed after an Achilles tendon tear.
If passed and enacted, the Act would direct the Centers for Disease Control and Prevention (CDC) to launch a national campaign to raise public awareness for blood clot indicators and symptoms. It would also create an advisory committee to help streamline effective diagnosis, treatment and prevention of blood clots and pulmonary embolisms.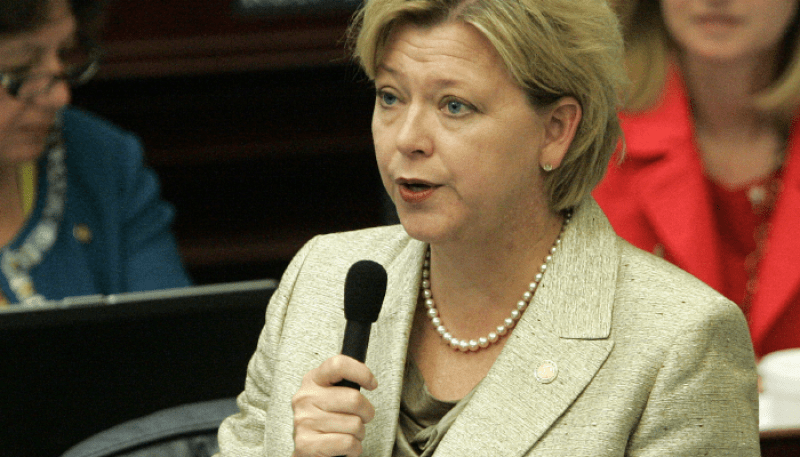 "Rep. Blunt Rochester answered the prayers of my family and so many other families across the country when she introduced this federal legislation, which will work to prevent more Americans from the heartbreak of losing their loved ones to preventable blood clots," Emily's Promise CEO Doug Adkins said.
"I encourage all members of the Florida Congressional Delegation to become co-sponsors of this important bill to help it move through the chambers and reach the President's desk in a timely manner. We saw in Florida, with the Emily Adkins Prevention Act, that passing blood clot legislation can and should be a noncontentious, bipartisan effort, and I have full faith that will be reflected on Capitol Hill."
The foundation's namesake, Emily Adkins, died after blood clots formed from an ankle fracture. She was just 23 years old.
Adkins and his wife, former Rep. Janet Adkins, have since successfully increased awareness for blood clots and continue to work to reduce instances of the potentially fatal condition through the Emily Adkins Prevention Act they helped usher through The Process, which Gov. Ron DeSantis signed into law in June.
Blood clots often can form because of bodily trauma, such as breaks and sprains, or following surgery. The clots can move into the lungs, called a pulmonary embolism, with potentially deadly consequences.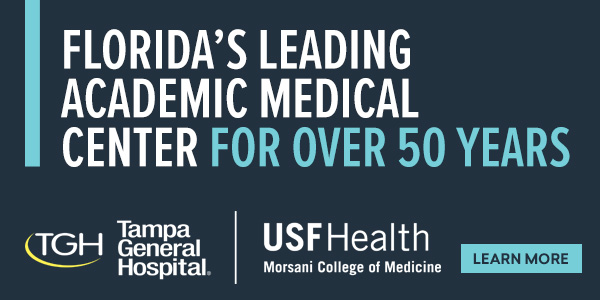 — Automotive greats —
The Florida Automobile Dealers Association (FADA) has nominated several people for inclusion into its inaugural Hall of Fame.
The nominees, recognized for their visionary work in the automotive industry, were chosen for their positive impacts on the automotive sector and their local communities.
The group includes individuals, both living and posthumous, who represent a variety of talents, achievements and commitments to the industry.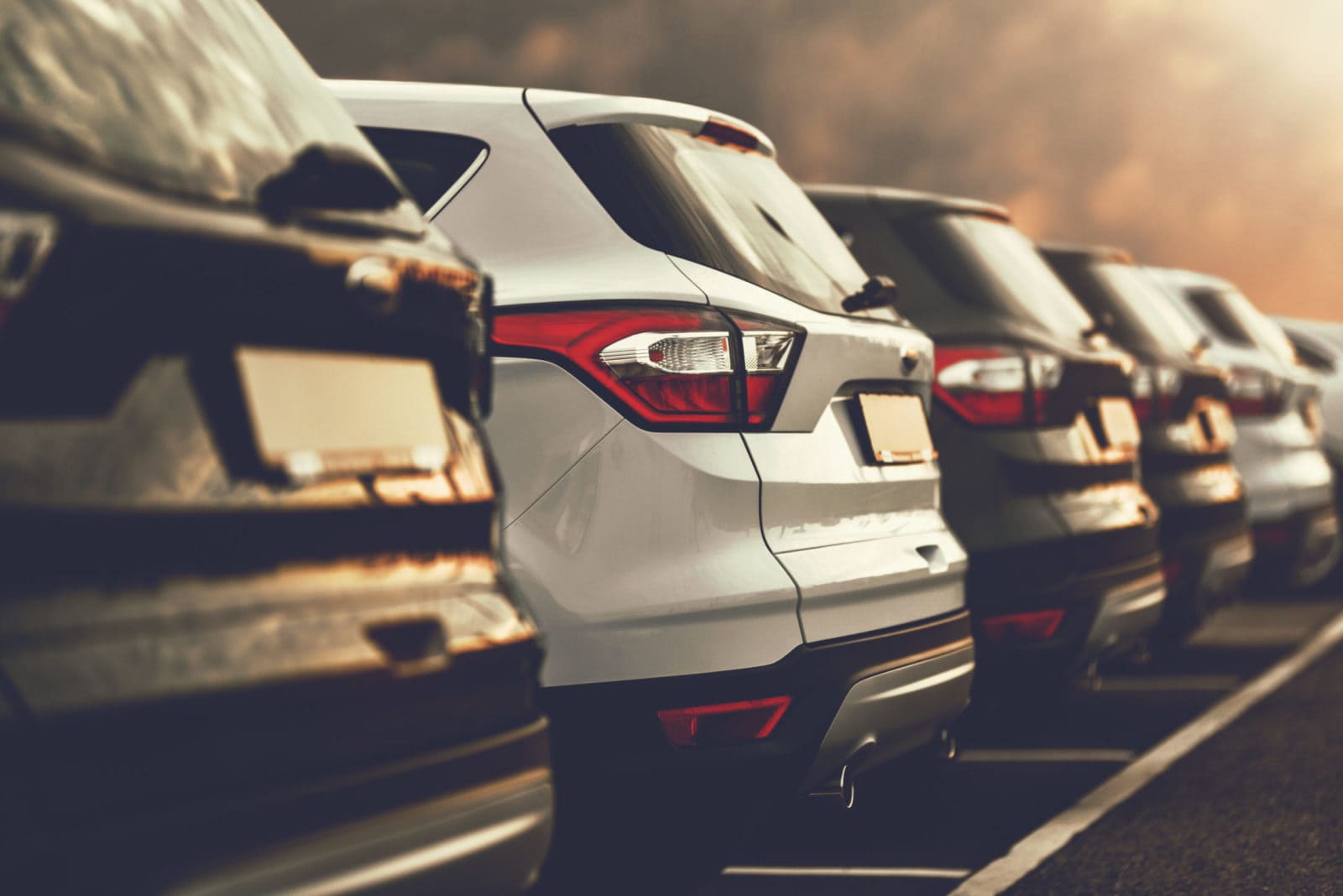 The Hall of Fame ceremony will be on Nov. 2 at the Four Seasons in Orland.
Living nominees include George Nahas of Wildwood, Glenn Ritchey of Daytona Beach, Jim Ferman of Tampa, Larry Morgan of Tampa, and Mario Murgado of Miami.
Posthumous nominees include Anthony Abraham of Miami; Claude Nolan of Jacksonville; Dwayne Hawkins of St. Petersburg; George Williamson of Miami; Mike Meagher of St. Petersburg; Rick Case of Ft. Lauderdale; Sam Galloway Jr. of Fort Myers; J. Saxton Lloyd of Daytona Beach; Robert McElheny of Tampa; W. Theo Proctor Sr. of Tallahassee; and Walter McRae of Jacksonville.
FADA is a statewide trade association representing Florida's franchised new car and truck dealers. The group promotes and maintains a strong automobile retail industry in Florida for the benefit of both dealers and consumers.
The Hall of Fame event is black tie.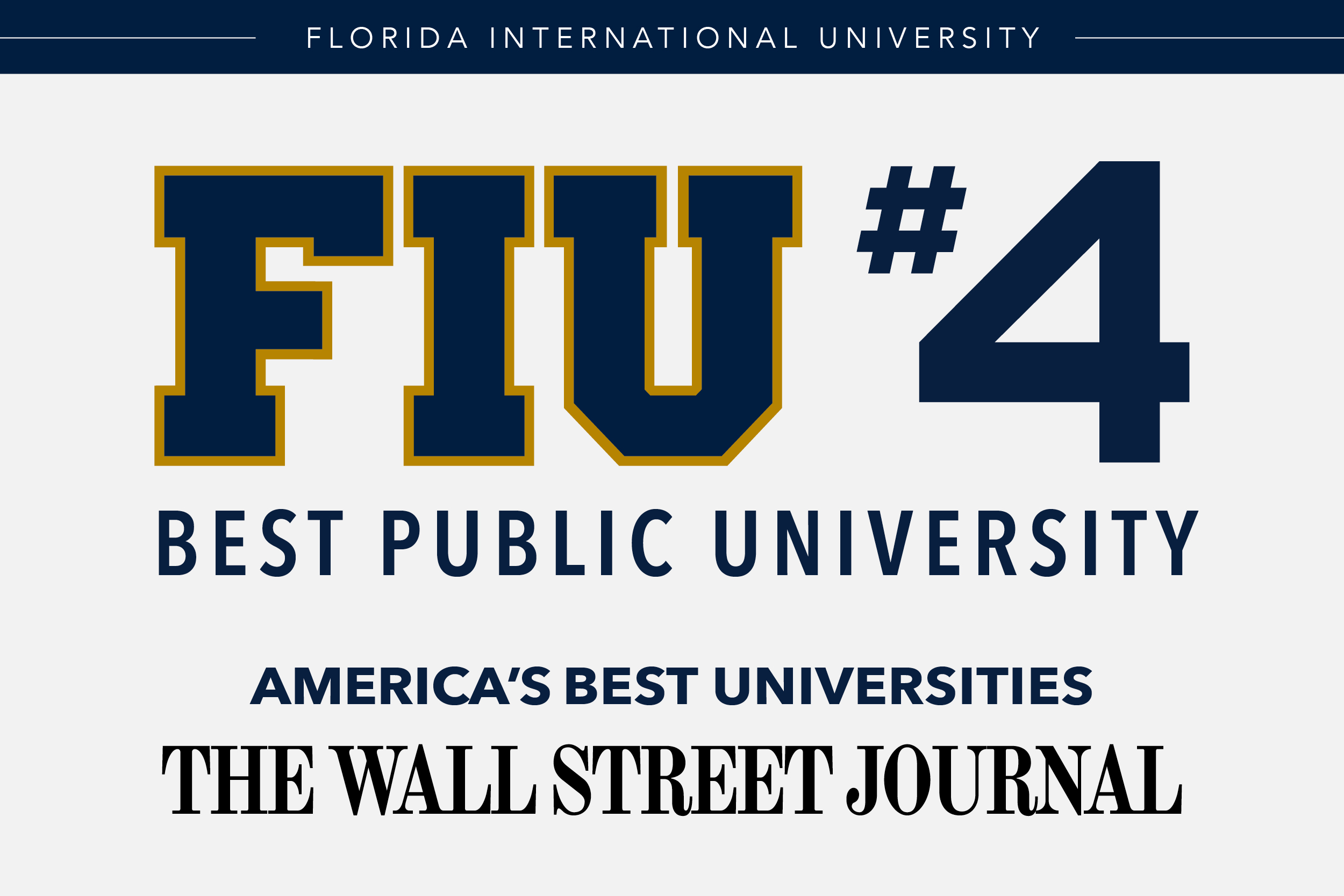 — Tally Academy —
Tallahassee Collegiate Academy (TCA) has rounded out its five-member Governing Board with the appointment of James Taylor.
Taylor's appointment was unanimous at the group's Sept. 18 meeting. Taylor is the president and CEO of the Florida Technology Council.
The school's Governing Board is composed of prominent business and education leaders.
"Tallahassee Collegiate Academy is a first-of-its-kind school and needs an equally innovative team at the helm to help guide its growth," TCA Board Chair Karen Moore said. "Jim is exactly the type of leader we needed. He is an authority on technology for our state and has significant experience working with all levels of educational institutions. I am very much looking forward to having his skills and know-how on our Board."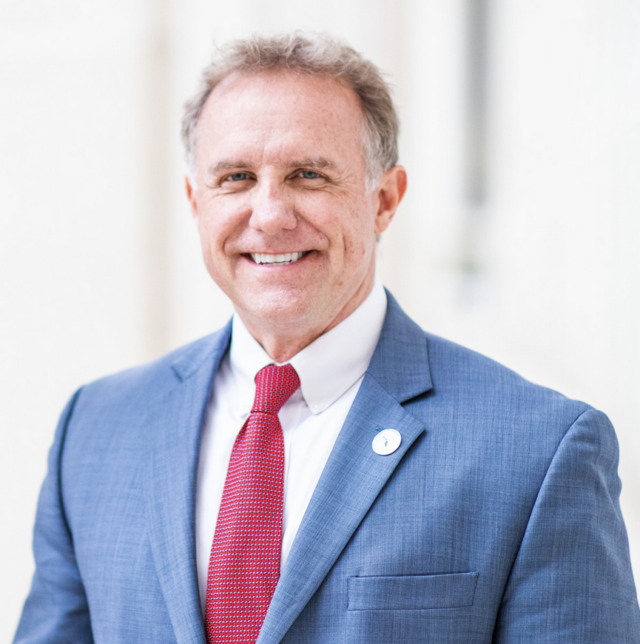 Taylor also serves on the Florida State University GAP Proposal Review Committee, the North Florida Innovation Labs Advisory Panel for Innovation Park, the Cyber Florida Senior Advisory Board, and the Govtech CIO Academy and Digital Summit advisory boards.
Taylor created the state's annual "Tech Day at the Capitol." He's also the visionary behind the CIO Mentorship Program and the FTC State Advisory Workgroup. He has been honored with Government Technology's National Top 25 Doers and the Dreamers and Drivers Award recognizing individuals who have improved state government using technological advancements.
"We are so excited to welcome Mr. Taylor to our TCA Board," TCA Principal Jessica Chapman said. "Our school has been able to get off to a great start this first year, but with our focus on STEM education including multiple pathways in technology, his perspective and leadership will be invaluable to help us ensure our curricula are top-notch and our enrichment experiences are comprehensive in order to set our students up for success."
Moore recruited Taylor. He will serve with Vice Chair David Clark, Kim Kelling and Randy Pople.
TCA was founded this year to provide students the opportunity to earn an Associate of Science degree in a STEM field while also earning their high school diploma.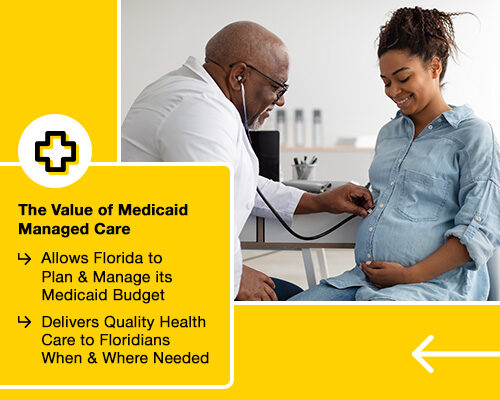 — Welcome aboard —
In a move that is sure to spark both anticipation and debate in Tallahassee, Christian Minor, the Executive Director of the Florida Juvenile Justice Association, has been appointed by Mayor John Dailey to the contentious Citizens Police Review Board.
As the Mayor's direct appointee, Minor's diverse background and extensive expertise in public safety matters are set to play a pivotal role in shaping the city's approach to police accountability and community relations. Alongside his role at FJJA, Minor is also a managing partner at Converge Public Strategies, a multi-state lobbying firm.
Minor, a longtime presence in the Capitol, is known for his moderation and expertise. Moreover, his advocacy for smart-on-crime legislation that balances accountability with rehabilitation demonstrates his commitment to building a safer and more equitable society.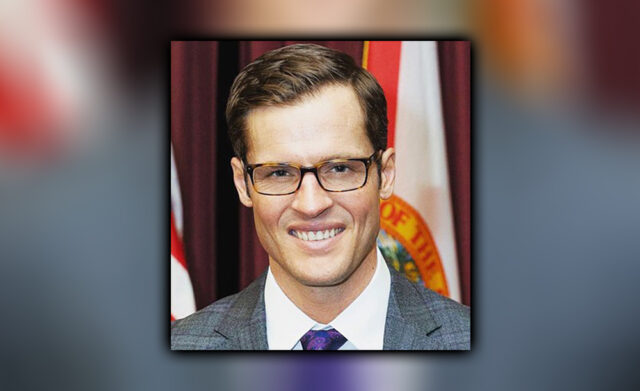 The CPRB, meanwhile, has inspired intense debate and controversy since it was first established two years ago. Its purpose was to "foster transparency, enhance communication and ensure a relationship of trust and respect between the Tallahassee Police Department and the community." It offers suggestions that TPD Chief Revell can accept or reject.
The nine-member board's effectiveness has been questioned by activists, community leaders and citizens alike. Critics argue that it has not been sufficiently independent and transparent in its investigations into alleged police misconduct. Concerns have also been raised about the diversity and representativeness of the board members and whether they truly reflect the interests and experiences of the community they serve.
Last year, the Tallahassee City Commission voted to overhaul the Citizens Police Review Board, following a controversy about the writing on a cup used by one of the review board members, Taylor Biro, which read "abolish the police." By a 3-2 vote, Dailey and Commissioners Diane Williams-Cox and Curtis Richardsonprevailed and the commission removed Biro. Review board members Edward Gaines and Barry Munroe, whose terms were up but who wished to stay, were not reappointed.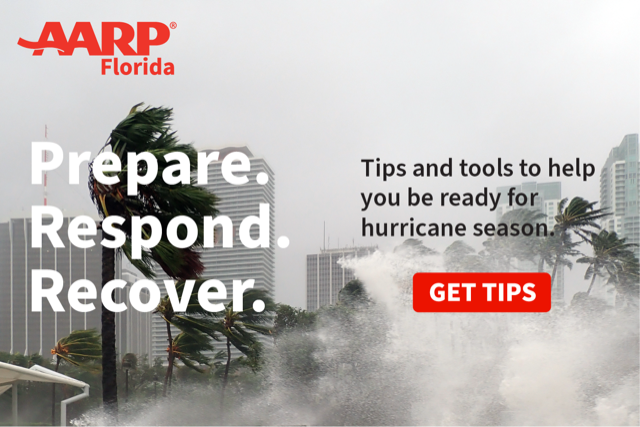 — Hey Noles, get your art on! —
The Florida State University Museum of Fine Arts has a busy fall calendar that includes opening up the museum ahead of football games while also hosting exhibits that focus on the war in Ukraine.
The "Women at War" exhibit — on loan from a New York gallery — features several pieces that were created immediately after Feb. 24, 2022, when Russia invaded Ukraine, while others date from the last eight years. This exhibit will be on display through Oct. 28.
The curator of the exhibit talked about it this week at the museum, and there will be a virtual talk at 6 p.m. on Thursday, Oct. 12, with Lesia Khomenko, a Ukrainian multidisciplinary artist whose work is featured in the "Women in War" exhibit.
For those returning to campus during football season, the museum is open ahead of every home game for tours and family-friendly artmaking activities as part of its Pregame at MoFA program.
A recently opened exhibit that will be on display through Dec. 16 is called "Intertwined: Labor and Technology in Contemporary Textile Art" and features a wide variety of textile art, including weaving, embroidery and quilting through animation, film, prints, sculpture, photography and mixed-media work.
Ghanaian multidisciplinary artist Yvonne Osei will visit MoFA for an artist talk on Nov. 2. Her practice explores the topics of beauty and colorism, the politics of clothing and how global trade and colonialism impact post-colonial West African and Western cultures.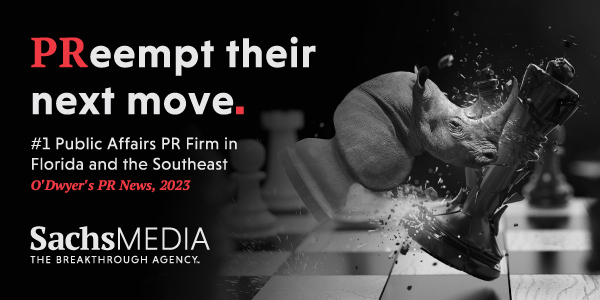 — Capitol Directions —

DeSantis '24 — Down arrow — It's a sad day when Dutch disease and high uninsured rates only get single-digit support in a GOP primary.
DeSantis '24, Part 2 — Down arrow — CD is old enough to remember when DeSantis backers were pleading, 'Wait until you see him debate!'
Ron DeSantis — Down arrow — He's going to 'break the swamp' … eventually.
Melinda Miguel — Down arrow — Hey Siri, define 'holistic.'
DCF — Up arrow — One year, 100,000 services rendered.
FWC — Down arrow — They're a little too good at conserving bears.
Danny Perez — Up arrow — Sounds like the House is getting a QC department.
Jason Shoaf — Up arrow — The Big Bend has a champion in the House.
Crim. justice reform — Crossways arrow — If we're wrong, call us Billy Miller, but it feels like this year is the year.
Christian Ziegler — Up arrow — He's getting more big names on stage than most Lollapaloozas.
Diane Gutierrez-Scaccetti — Up arrow — Take the Florida Turnpike to I-95 North and don't stop until you get to the New Jersey Cabinet.
Isadore Havenick — Down arrow — Just let us have our Hard Rock sports betting app!
Christian Minor — Up arrow — He's the newest member of Tally's Police Review Board and the expunction bill is back. He's in for a busy 2024.
Disney workers — Up arrow — Well, now they can check out the Wizarding World, or just pocket an extra $3K.
FP&L — Down arrow — Back to the lounge for a strategy session.
Minimum wage — Up arrow — Another year, another dollar.
Tally taxes — Double up arrow — Conversely, another year, another several hundred dollars in taxes.
Black bears — Down arrow — Ain't no laws when you're stealin' Claws.
Pit bulls — Up arrow — You can stop pretending they're "hounds" on rental applications!
Ron Sachs — Up arrow — What do you get for being a dynamic, tireless, gregarious and visionary guy at the top of your field? You guessed it: A Lifetime Leadership Award.