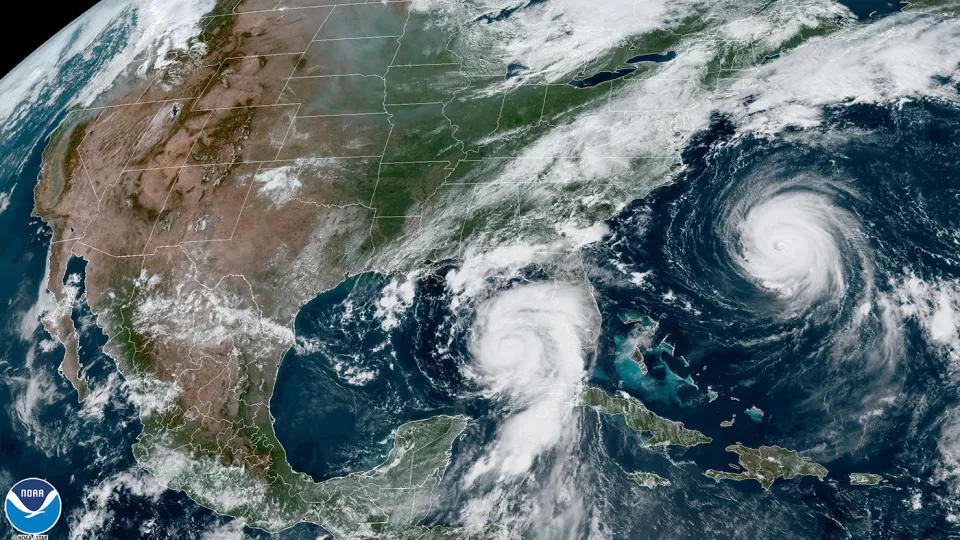 The estimates reflect the 'magnitude of the disaster.'
Officials are anticipating a serious agriculture setback in areas affected by Hurricane Idalia.
Agriculture Commissioner Wilton Simpson released preliminary estimates that in total could spell more than $447 million in losses for Florida producers. That's across all sectors, including crops, infrastructure, fruits, tree nuts, greenhouses, animals, vegetables and forestry.
All the data comes with an asterisk, however, as it's only been weeks since the cyclone made landfall and it takes time for a complete picture of the damage to reveal itself.
The forecast goes beyond the upper limit of other estimates. Last week, experts with the University of Florida (UF) figured the storm would have an agriculture price tag of anywhere between $78 million and $371 million. The new and bigger numbers represent a composite analysis of the data from UF, the U.S. Department of Agriculture's statistics program, the Florida Census of Agriculture, the Florida Forest Service and direct communication with growers.
Simpson said the estimates reflect the "magnitude of the disaster" and that the focus will soon turn toward support for producers "to replant, to rebuild and to recover."
"It's clear that our state's farmers, ranchers, and growers — who we rely on daily for our food, fiber and more — have a long road to recovery," he added.
A line-item list of estimate losses provided by Simpson's Office is below:
— Animals and Animal Products (includes cattle, poultry, aquaculture and dairy): up to $157.6 million, which includes losses to infrastructure and machinery/equipment.
— Field Crops: up to $93.6 million.
— Greenhouse/Nursery: up to $68.8 million.
— Forestry: up to $64.7 million.
— Vegetables and Melons: up to $60.6 million
— Fruits (Non-Citrus) and Tree Nuts: up to $2.6 million.
All told, the estimates appear to be bleak, but not as bad for Florida agriculture as prior storms like the 2018 Hurricane Michael, which similarly hit a more rural North Florida area. In a similar time frame following that storm, forecasters said the storm left a $1.2 billion bruise in timber alone. The 2017 Hurricane Irma, which was massive and affected most of the peninsula, was at the time estimated to take a $2.5 billion toll on Florida agriculture.