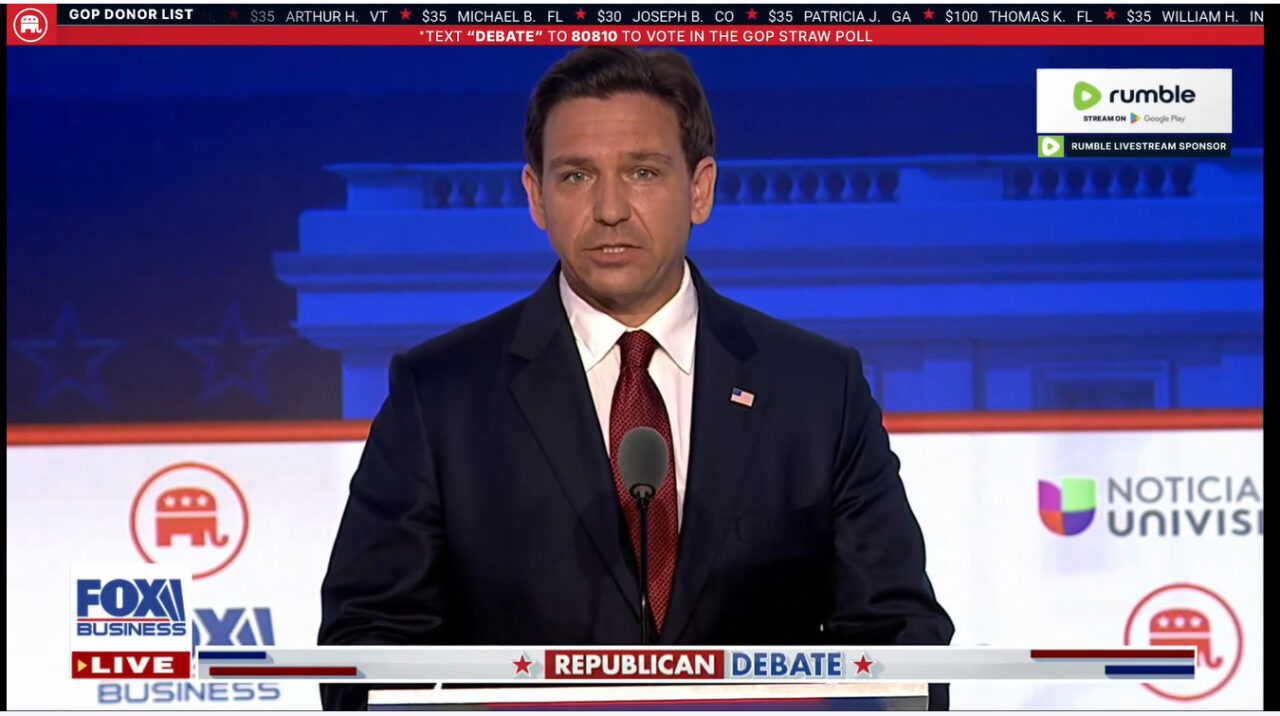 The Governor is still the top second choice, but Trump has a commanding lead despite not debating.
Gov. Ron DeSantis hasn't gained ground on Donald Trump in the wake of the GOP presidential debate.
That's a conclusion to be drawn from new polling done by Harris for The Messenger.
DeSantis has 11% support in the poll released Sunday, down from 14% in the previous poll, and 45 points behind former President Trump. He lost more than 20% of his support from the previous administration of the survey.
While DeSantis is still the top second choice of 31% of GOP voters, the poll's topline accords with another post-debate poll that also shows DeSantis losing 20% of his support. The Morning Consult survey shows the Florida Governor dropping from 15% to 12% in Thursday's numbers, while the former President has surged above 60%.
Former President Trump was in Michigan Wednesday night, of course, and this poll result seems to suggest that dodging debates isn't hurting him with voters. It also seems to be a data point against DeSantis' latest attempts to goad the former President into a one-on-one debate.
"Since the former President didn't come here, maybe he would be willing to do one with you and I," DeSantis told Sean Hannity. "I think he owes it to our voters to come and make the case."
Down big in national polls after debates, however, it's hard to make the case that Trump and DeSantis have parity.