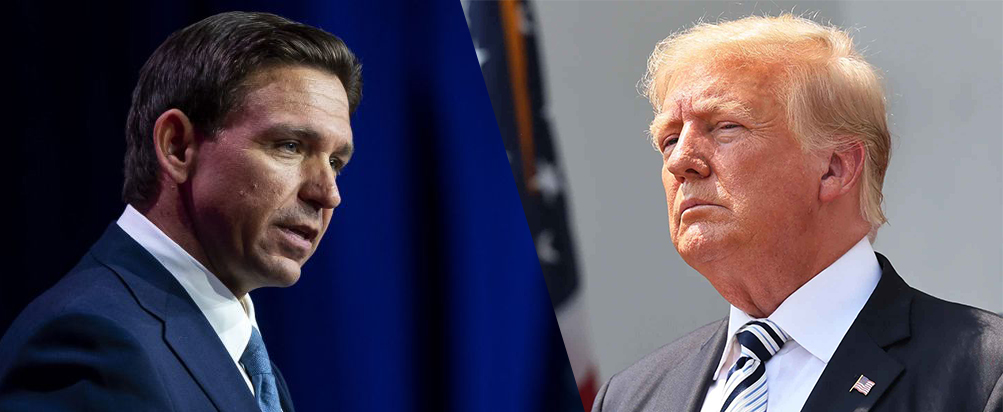 The Governor continues to reject a potential unity ticket.
Ron DeSantis says he still has no interest in being Donald Trump's understudy, rejecting a potential role as Vice President.
"No, I'm running for President," DeSantis said on Fox News' "Sunday Morning Futures."
"We need somebody that can serve two terms. We need somebody that can win states like Georgia and Arizona, which President Trump cannot do or did not do, even though candidates like John McCain and Mitt Romney had no problem winning those states," DeSantis said.
As he has in recent weeks, the Governor also charged Trump with being absent from the campaign trail.
"I think that with all due respect to Donald Trump, we're not going to beat the Democrats by adopting Joe Biden's basement strategy. You can't just be missing in action. You got to show up, you got to earn people's votes. And if you're not willing to do that, voters will take notice as we get closer to these contests."
This is just the latest DeSantis denial of interest in running as Trump's subordinate.
"Would you take it if it were offered to you? I don't think I would be good at it and I think I'm probably, you know, more valuable doing other things," he said during an Outkick interview, noting that "doing No. 2" just "doesn't appeal" to him.
"Some people run for President because they want a Cabinet position or Veep or a TV contributorship. I'm not that," DeSantis added.
During an interview on Wisconsin Right Now, DeSantis also said he wasn't interested in a subordinate role.
"I don't think so. I don't think I'm a No. 2 guy. I think I'm a leader. Governor of Florida, I've accomplished a lot. I think I could do more staying there than being VP, which doesn't really have any authority," DeSantis said.
DeSantis also previously ruled out the understudy role in another appearance in March on Newsmax.
"I think I'm probably more of an executive guy. I mean, I think that you want to be able to do things. That's part of the reason I got into this job is because we have action, we're able to make things happen. And I think that's probably what I'm best suited for," DeSantis said at the time.