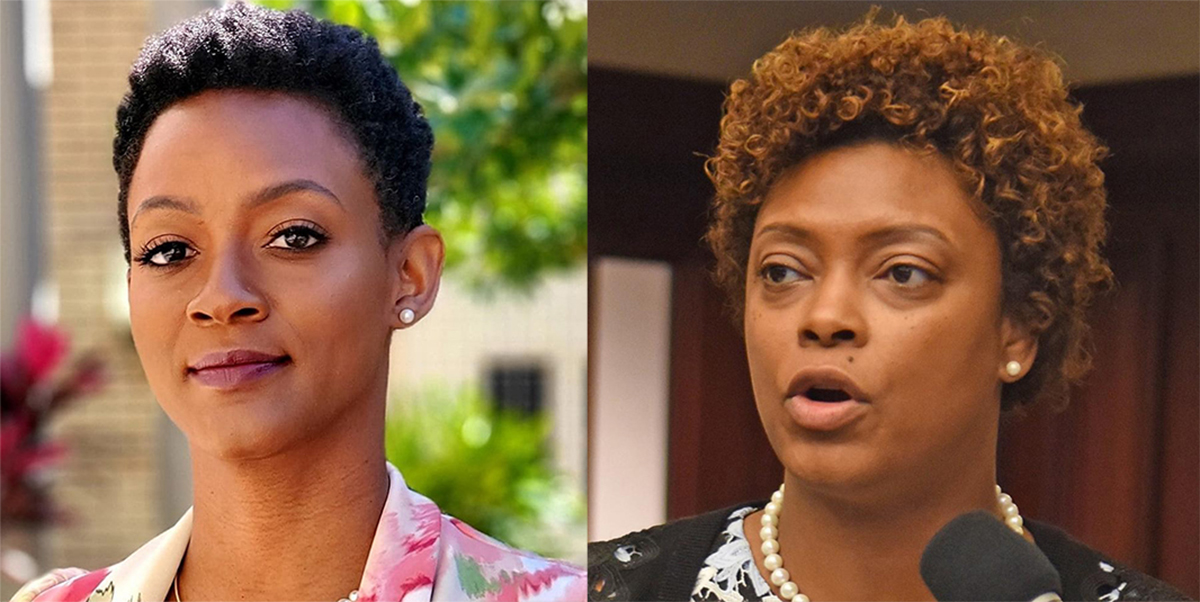 'When death happens, it affects all of us in all of our communities.'
Jacksonville has had 92 fatal shootings classified by the Sheriff's Office as criminal homicides this year already, and Democratic state legislators want action locally.
Sen. Tracie Davis and Rep. Angie Nixon called on local leaders to do more to stop the surge in violence in a news conference Monday, setting the stage for "community conversations" later this month.
The first virtual community meeting is Monday at 6 p.m. The legislators intend to meet with Sheriff T.K. Waters this month in a closed-door meeting, and hopefully, an open meeting after that, to address what Nixon called a "nonexistent" relationship with the Sheriff.
For her part, Davis said the goal is to build a "stronger" relationship with the Republican chief lawman, and the goal is to "put out an olive branch" with the Sheriff's Office.
"When death happens, it affects all of us in all of our communities," the Senator said.
Davis spotlighted the issue as one of gun access that affects the entire city, aided and abetted by a Legislature that "eased access to purchasing guns this Session."
"We see it from all socioeconomic classes, we see it from all races, we see it from all genders, and we're trying to understand the root of the problem. It's complete and unrestricted access to guns. We are seeing gun violence rates go up year by year, and whether that's because of mental health crisis or access to guns or whatever it is, it doesn't matter," Davis said.
"We're losing members of our community; we're losing friends, neighbors and children. And at the end of the day, this is simply unacceptable; pointing to systematic issues like poverty, racism, literacy rates and other things is not an excuse for bad behavior."
Nixon said she wanted "intentional and strategic conversations about how we're going to change this."
"You know, I'm tired of talking, but … we really have to come together and throw out the political division that's been occurring in our city for so long," Nixon said.
The Representative said she was interested in "really making sure that we are actually working for the community and not for ourselves, our own self-interest because, again, we have babies that are dying, babies that had nothing to do with the things that are happening."
"We want to just make sure that we are building a life where they can live and experience joy," she added.
Others were on the call, including Katie Hathaway of Moms Demand Action and Kelly Frazier of the Northside Coalition of Jacksonville.
"We are encouraging our community to speak out and show up," Frazier said, regarding the "recent violence that has killed adults and children throughout our community."
Homicides are not new to Jacksonville. As the Florida Times-Union noted, there were 167 in Jacksonville in 2022.