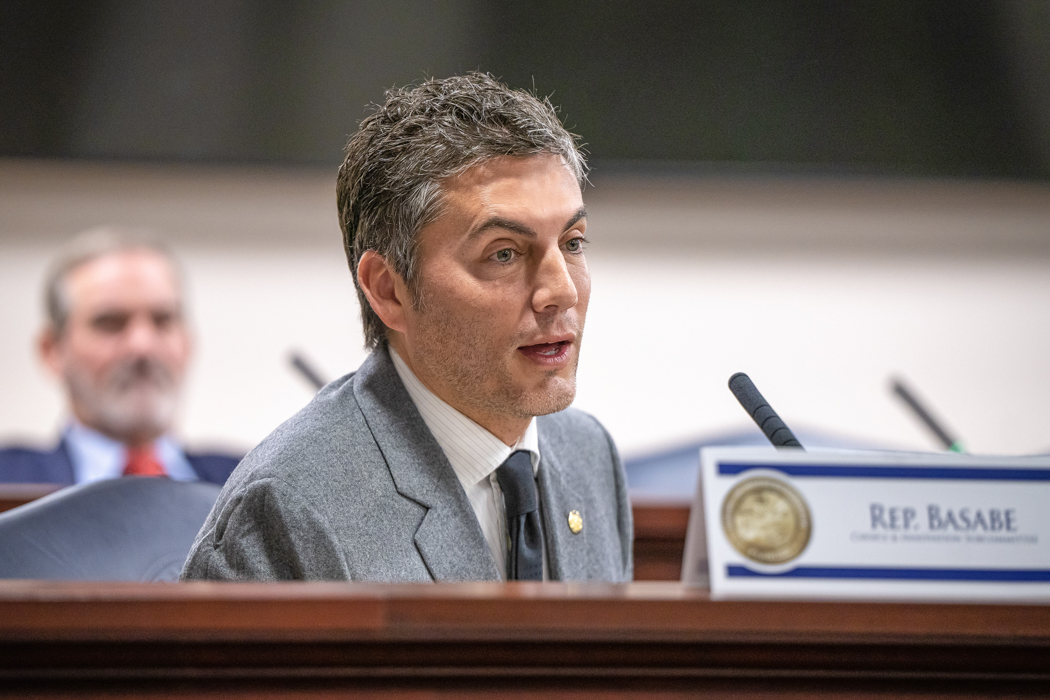 'I believe it's crucial to prioritize a common-sense approach that includes comprehensive prevention and education.'
Miami Beach Republican Rep. Fabián Basabe thinks Florida's current ban on abortion after 15 weeks and a since-passed ban after six weeks of pregnancy are wrong.
He believes 12 weeks is the right limit, and he's filed legislation to make that "compromise" law. Basabe says the measure (HB 93) will "rectify the limitations imposed by (Gov. Ron) DeSantis' previous policies."
In addition to doubling the timeframe by which women can terminate pregnancies under the state's so-called "Heartbeat Protection Act," the measure prohibits physicians from performing abortion by telehealth — a doctor consultation by phone or remote video — by way of medication or medicine.
In April, DeSantis quietly signed the six-week abortion ban. The bill, which the Senate passed 26-13 and the House passed 70-40, included exceptions of up to 15 weeks for cases of incest or rape, including statutory rape, as well as through the first two trimesters if the mother faces severe health risks or there is a "fatal fetal abnormality."
Basabe's bill keeps those exceptions in place. For the exceptions to be made, the person seeking the abortion must provide a copy of a restraining order, police report, medical record or other documentation proving their victimhood.
The six-week ban, among the most restrictive nationwide, is on hold for now, pending a Florida Supreme Court review of the state's current 15-week ban, which the Republican-dominated Legislature passed in 2022. Planned Parenthood, the American Civil Liberties Union and several abortion providers sued to stop the law, arguing it violates privacy rights in the state constitution.
Basabe, who had not yet taken office to weigh in on the 15-week ban, skipped voting on the six-week ban. He said Monday that he "could not responsibly vote" for it.
"I believe it's crucial to prioritize a common-sense approach that includes comprehensive prevention and education regarding a medical procedure with profound psychological consequences and potential risks," he said in a statement.
Shortly after abstaining from voting on the six-week ban in April, Basabe accused Florida Democratic leaders in Tallahassee of blocking a 12-week alternative. He said representatives from Planned Parenthood had told him 12 weeks was "acceptable" when paired with the exceptions included in the six-week ban.
No bill proposing a 12-week ban was filed for the 2023 Legislative Session. A spokesperson for House Democrats denied members of the party expressed amenability to a 12-week threshold. Laura Goodhue, Executive Director of the Florida Alliance of Planned Parenthood Affiliates, told Florida Politics that Planned Parenthood has "consistently told legislators that any abortion ban is unacceptable, including when we met with Rep. Basabe."
Basabe maintained Monday that he'd indeed spoken with "some House Democrats" who were open to the 12-week "compromise."
"Unfortunately," he said, "the party's leadership and political agendas prevented a centrist decision, ultimately affecting millions of women, young girls, and children."
In 2020, about 93% of abortions occurred during the first trimester — at or before 13 weeks of gestation, according to the Centers for Disease Control and Prevention. Another 6% took place between 14 and 20 weeks of pregnancy, and 1% happened at 21 weeks or more of gestation.