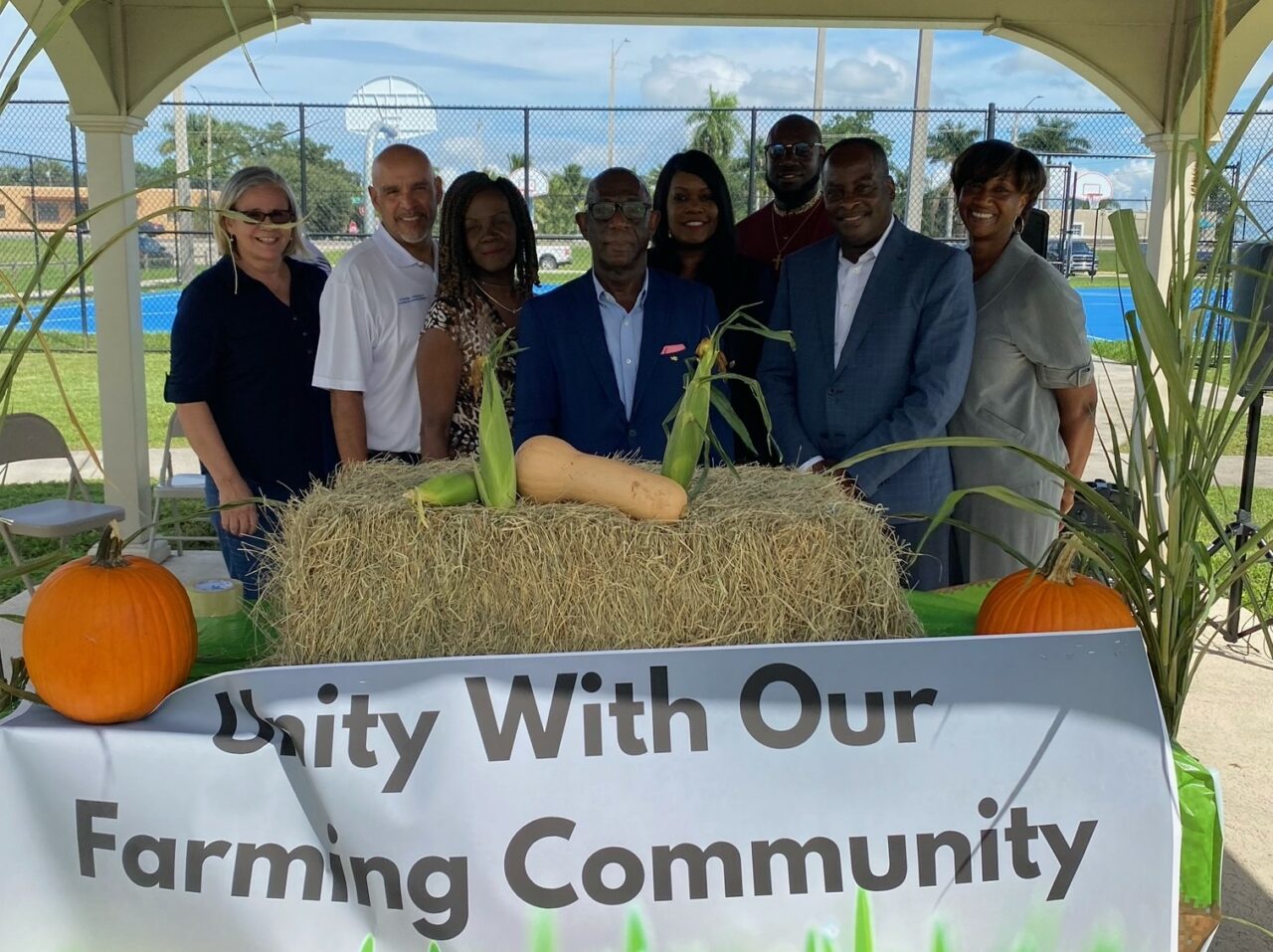 'Our farmers are some of the hardest workers and nicest people you will ever meet,'
The harvest season has begun, and amid some recent challenges, farmers are asking for help from the heavens this season.
Glades Lives Matter, an advocacy group defending the interests of Glades communities, joined with area ministers for an event dubbed the Pre-Harvest Prayer Gathering.
Statewide, the agriculture industry has been heavily impacted by storms in recent years. In the Glades specfically, ministers are asking for support from the community to help ensure local farmers have a successful harvest season.
"Glades' farmers feed America and are a vital part of our local communities, and we as a community should pray for their safety and a bountiful harvest," said Pastor Albert Polk of South Bay's Miracle by Faith Revival Center.
The ministers gathered Friday at Tanner Park in South Bay to host the event. Harvest season began this Sunday, Oct. 1. That date kicks off much agriculture activity in the region as some crops begin being harvested and planting activities for other crops also begin.
"Our farmers are some of the hardest workers and nicest people you will ever meet," said Pastor Benjamin Escorcia Sr. of Iglesia de Dios Pentecostal Church in Clewiston.
"They grow safe and nourishing food crops for your family and for my family and they help our local schools and community organizations in so many ways. I believe they deserve our support, our prayers, and our thanks."
Glades Lives Matter "develops and advocates for policies, regulations, and programs to secure and improve the community, stimulate the economy, and improve and protect the environment and natural resources," according to the group. The organization and the ministers on hand also rejected recent criticisms of the local farming community and its practices, which the farmers have vehemently pushed back against.
"For decades, outside interests have worked to divide the Glades farming communities. So, we want to take this time to come together and pray for strength, grace, and unity," said Pastor Robert Reese of First St. John Missionary Baptist Church in Belle Glade.