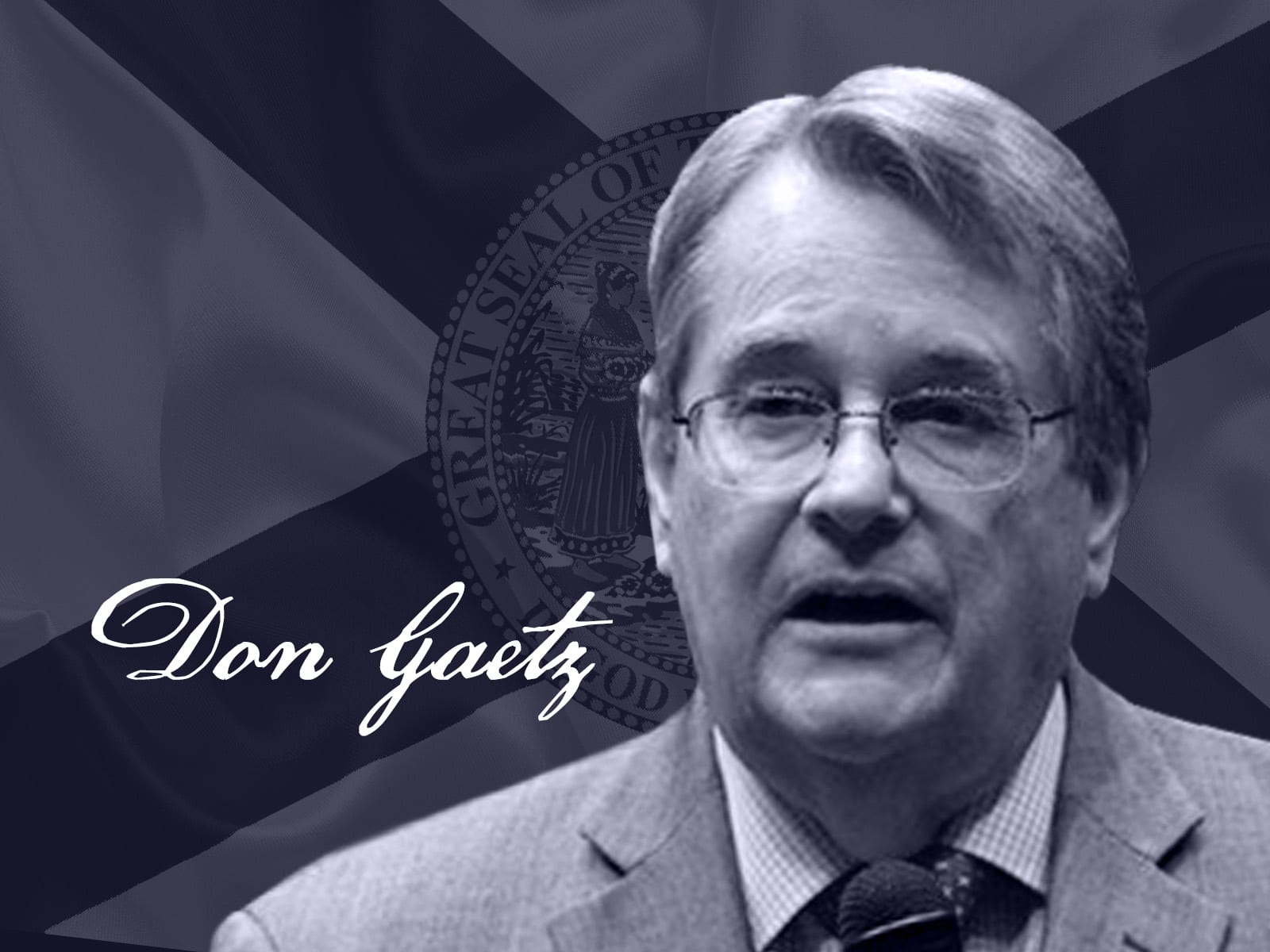 The former Senate President filed paperwork Monday morning.
Don Gaetz wants his old job back.
The Republican former state Senator and titan of Panhandle politics filed papers Monday morning to officially launch his 2024 campaign for Senate District 1, the same district he served for six years, including two years as Senate President. Florida Politics broke the news in its Sunburn newsletter this morning.
The official launch follows some speculation that Gaetz would run. It also comes as many wonder whether his son, Republican U.S. Rep. Matt Gaetz, is positioning himself for a 2026 bid for Florida Governor.
Should the senior Gaetz win, it could mean he's wielding power in the Senate while his son campaigns for Governor. Though the junior Gaetz has downplayed rumors that he's running for Governor in 2026, many are expecting he will. He's a conservative firebrand and a known name nationally, and could rely on former President Donald Trump, another Florida politician, to support him.
And as to whether a Gaetz downplay means anything, the senior Gaetz just days ago told media that "nobody should read into the fact that the political class is talking about both of (us)," a statement that appears to be at odds with Monday's filing.
In the Senate, Gaetz seeks to replace Republican state Sen. Doug Broxson, who is term-limited in 2024.
Gaetz is a known and well-respected quantity in North Florida. So much so that former state Rep. Frank White contemporaneously withdrew from the race for the same seat and endorsed Gaetz when the latter filed the paperwork
"It's been my privilege to serve in the Florida House and I intend to continue my community service in the future," White said. "Now, however, Northwest Florida has an opportunity to be represented by Don Gaetz, a proven champion for our area and for our values."
Gaetz thanked White for the classy move.
"He has many supporters here and in Tallahassee whose confidence I hope to earn," Gaetz said. "I know that Frank will serve in elected office again and I look forward to working closely with him and supporting him."
White previously had support from Broxson, the incumbent of the seat he hoped to take. Like White, Broxson promptly backed Gaetz.
"As a former presiding officer, Senator Gaetz has the skill and experience to be effective on day one," Broxson said. "I'm delighted to endorse him and look forward to helping him win."
Gaetz just wrapped a stint as Chairman of Triumph Gulf Coast, the entity tasked with administering money received in the wake of the 2010 Deepwater Horizon spill. In the Senate, Gaetz had authored and passed the legislation that created Triumph Gulf Coast. He is also Vice Chair of the Florida Commission on Ethics and a board member of the Florida Education Foundation.
He is one of Florida's richest politicians, too. When he served in the Florida Senate in 2016, he led the pack in terms of wealth with a reported net worth of around $25 million.