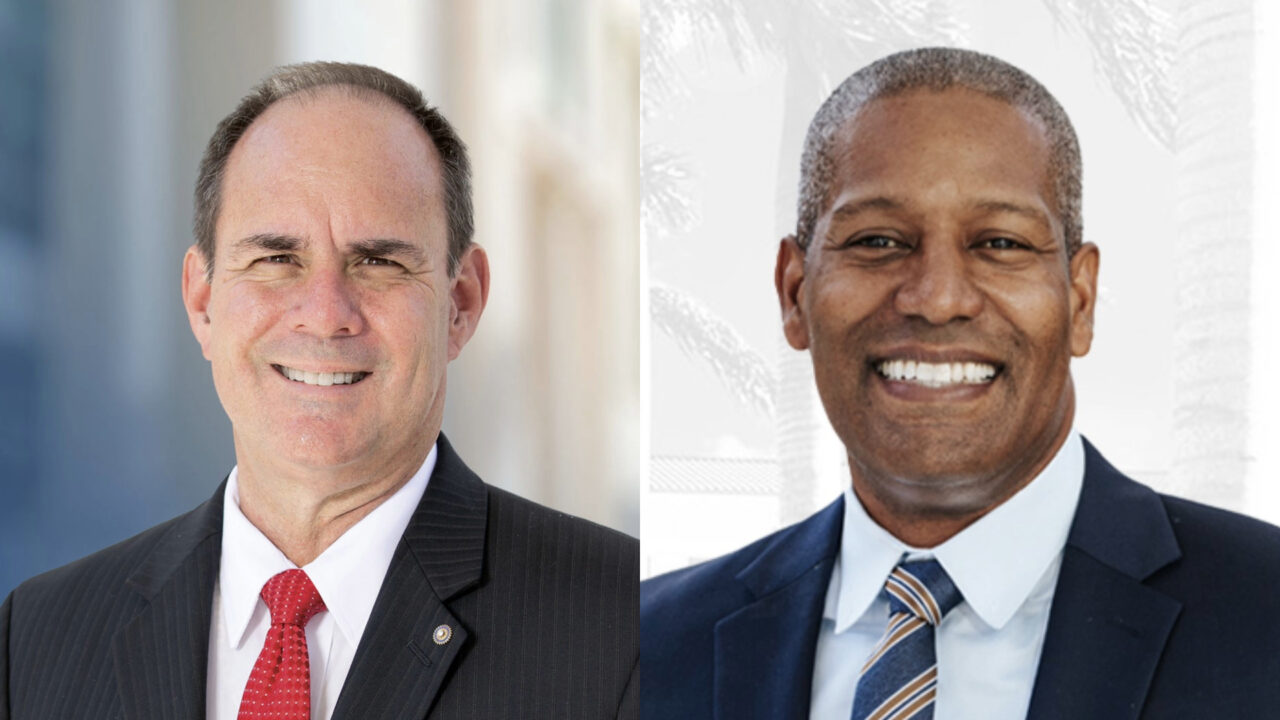 A third candidate for Mayor has drawn accusations of a 'ghost candidate' scheme.
Homestead voters will decide Tuesday whether to keep Mayor Steven Losner in office for four more years or replace him with the city's Vice Mayor, Julio Guzman.
There's a third candidate for Mayor, but her late entry to the race, meager fundraising and nonexistent campaign footprint has elicited accusations that she is a "ghost candidate" meant to spoil Guzman's chances.
Four candidates are also vying to replace Homestead Council member Patricia Fairclough-Staggers in Seat 6, which represents the Oasis neighborhood on the city's eastern end.
Fighting for four years as Mayor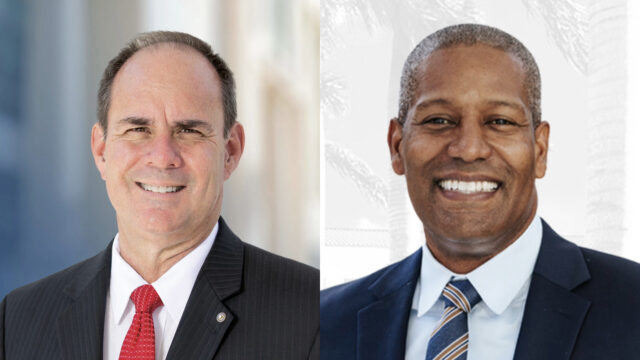 The contest between Losner and Guzman is one of two candidates with Homestead roots four generations deep.
But it's undeniable the incumbent Mayor carries more name recognition. The city's central greenspace even bears his family's name, Losner Park, and from 2001 to 2007 he served as the city's Vice Mayor. He returned to office in 2019 after successfully seeking the mayoralty.
He narrowly won re-election to a second two-year term in 2021. Changes to the city's election rules this year would earn him a third and final four-year term. A win by Guzman would be the first of two possible back-to-back terms.
A lawyer by trade, Losner's policy priorities center on the city's economy, infrastructure and public safety, from jobs, civil services and curbing crime to stemming overdevelopment in the city, an issue for which his 2021 opponent criticized him.
He carries endorsements from more than a dozen Republican Miami-Dade state and local officials, including Doral Sen. Ana Maria Rodriguez, who chairs the county's Legislative Delegation and represents Homestead in Tallahassee, and Hialeah Rep. Alex Rizo, Chair of the Miami-Dade GOP.
Of note, Rodriguez is married to City Council Seat 6 candidate Clemente Canabal.
Democratic Rep. Kevin Chambliss, whose district includes Homestead, is also backing him.
Losner reported raising nearly $89,000 this cycle toward his re-election bid. More than half the funds came from real estate and construction businesses.
Guzman, a former Minor League Baseball player-turned-real estate broker, amassed even more — $96,000 through Sept. 19, of which about 42% came from development businesses and professionals.
He aims to improve housing affordability by adding to the city's mixed-use development inventory, broaden employment opportunities, reduce traffic congestion and modernize Homestead while maintaining its "historic charm." That includes revitalizing the city's downtown area by making it safer for pedestrians and bicyclists and a more attractive destination for diners and entertainment seekers.
In an interview last month, with Go! Latinos Magazine, Guzman said he also wants to upgrade the city's parks.
A third candidate for Mayor, Sonia Castro Natal, entered the race one day before the city's qualifying deadline. She has raised $860, inclusive of a $360 self-loan and a $500 check from a company whose mailing address is for Old's Havana, a restaurant in Miami's Little Havana neighborhood.
Last month, Guzman lodged accusations that Castro Natal's candidacy was a strategic move by Losner to "divide the Hispanic vote." He told NBC 6 she looked like a "ghost candidate," referencing schemes during the 2020 election to run non-campaigning candidates in close races with the sole intention of siphoning votes from others.
One such ploy saw Republican candidate Ileana Garcia unseat incumbent Democratic Sen. José Javier Rodriguez by just 34 votes. The man allegedly behind it, former Republican Sen. Frank Artiles, is set to go on trial next year on charges of campaign finance violations.
Losner, whom Castro Natal campaigned for four years ago, denied he had any part in Castro Natal running and said he has a "wide range of support" among Hispanic voters in the city.
Four vie for Seat 6
Of the four candidates seeking Seat 6 on the Homestead Council, none raised more than Canabal, a retired physician and entrepreneur. And judging from his campaign finance reports, he has the backing of several heavy hitters in the Florida GOP.
If elected, he plans to tackle traffic congestion, increase police funding, boost code enforcement and penalties for illegal dumping, expand housing affordability, create high-paying local jobs and advocate for sustainable growth initiatives.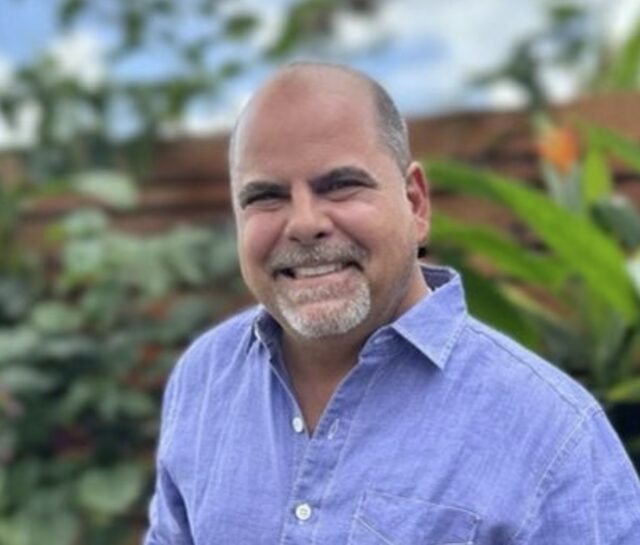 Canabal raised $67,000 through Sept. 28, due in no small part to gains from real estate and construction businesses, which gave tens of thousands of dollars, and the political committees (PCs) of Republican elected officials. Senate Majority Leader Ben Albritton gave $2,000 through two PCs he controls, as did House Speaker-designate Daniel Perez of Miami.
He accepted $1,000 contributions from the PCs of Sens. Bryan Ávila and Jim Boyd, Reps. Jay Trumbull, Joe Gruters and Rizo, Miami-Dade Commissioners Kevin Marino Cabrera and Anthony Rodriguez, Miami-Dade Clerk Juan Fernandez-Barquin and former Reps. Vance Aloupis and Jose Félix Díaz.
Candidate Toshiba Mitchell took in less than half of what Canabal collected. Through Sept. 28, she raised $31,000. More than half came from real estate.
Mitchell is the learning and development manager at The Mission Continues, a veterans-focused community service organization. She also works as a senior instructional designer at Miami Dade College and director of distance learning for Florida Memorial University, according to her LinkedIn page.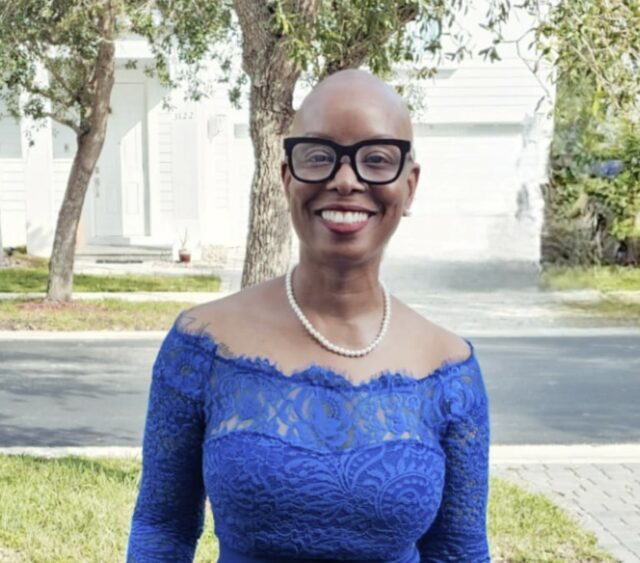 Her campaign website says she is "committed to service," "SMART solutions" and "listening to the concerns and ideas of all residents working collaboratively to build a stronger, more vibrant, and inclusive community." It includes no specific policy goals.
She is running for office after holding several committee leadership positions, including Chair posts on Miami Dade College panels for Women's History Month, Black Heritage Month and Hispanic Heritage Month, and the Young Professionals Network of the Miami Chamber of Commerce.
Brandy Ramirez, Board Chair of the Homestead 50 Community Development District, has positioned herself as the race's anti-special interests group candidate. Her Facebook page — she doesn't have a campaign website — boasts she is "unbought and unbossed" because she's taken no donations from lobbyists, developers or political action committees (PACs).
She carries endorsements from the South Florida AFL-CIO, International Brotherhood of Electrical Workers (IBEW), Hispanic Police Officers Association and WeCount!, a nonprofit focused on immigrant workers' rights.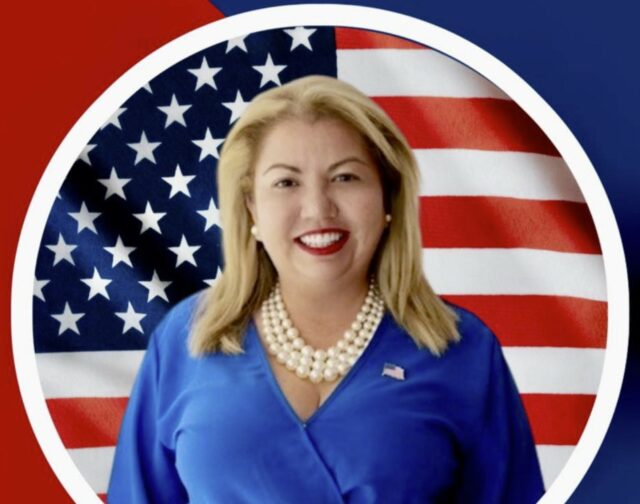 By the end of last month, Ramirez raised more than $15,000. While most of her gains came from direct donations of three figures or less, she did accept a $1,000 check from Local No. 349 Electro PAC fund, the political spending arm of a local IBEW chapter.
Ramirez told the South Dade News Leader her campaign priorities include using undeveloped city property to create high-paying jobs and adding local entertainment options for families and youths.
She cited overdevelopment in the city as its biggest problem.
The fourth candidate in the race, Carlos Galvan, works by day as a talent acquisition specialist for the University of Miami's Miller School of Medicine, according to his LinkedIn profile.
His campaign raised more than $5,000. Aside from a $1,000 contribution from a subsidiary of real estate management company Varcamp, all of his donations came through personal checks.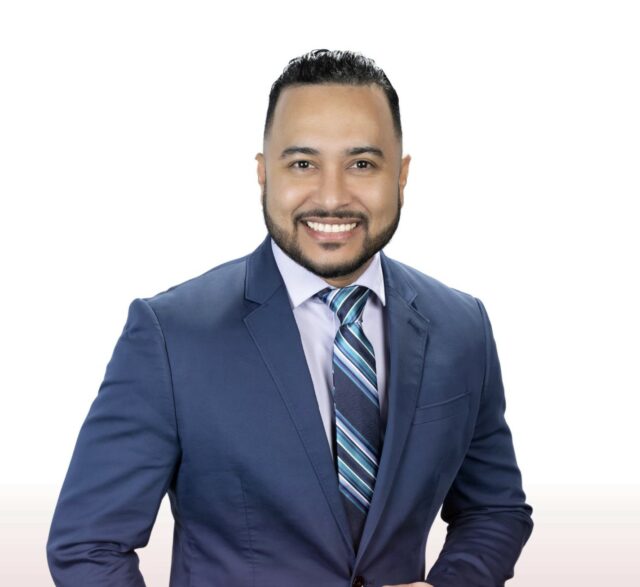 Like Ramirez, Galvan has no campaign website, but he does have a donations page with little other campaign information.
A post on his Instagram page said stopping the use of a golf course-adjacent site as a landfill dump is a priority issue. Another post stated, "We want to promote the beauty of the city of Homestead, maintaining its essence, but at the same time implementing development strategies, in order to have an orderly growth, without affecting certain areas that are currently being misused."
Other races
If no candidate wins more than 50% of the vote during the Oct. 3 Primary, the two candidates with the most votes in each race will compete in a runoff for the Nov. 7 General Election, when three other City Council seats are up for grabs.
There's a three-way race for Seat 1, which Guzman is vacating for his mayoral run. Candidates include Miami-Dade Commission Director of Policy and Legislation Thomas Davis, local activist and Homestead Greater Federation of Women's Clubs member Amy Spadaro, and former Miami-Dade Parks marina manager and helicopter pilot James Wyatt.
The race is technically a Special Election, according to Robert Rodríguez, assistant deputy supervisor at the Miami-Dade Elections Department, and the highest vote-getter Nov. 7 will win the seat outright.
Two incumbents will also try to repel a challenger each on Election Day.
For Seat 2, Council member Sean Fletcher is defending against Ana San Roman, who for two-plus decades worked as a Homestead city administrator.
In the Seat 3 race, meanwhile, incumbent Larry Roth faces William "Bobby" Rea, a former captain with the Homestead Police Department who sued the city in 2014 alleging violations of public records laws. He has run several times since for a City Council seat.
The city later settled the case and paid him $200,000, a sum he said he would have earned had he continued working until retirement. He'd been a city cop for 25 years.