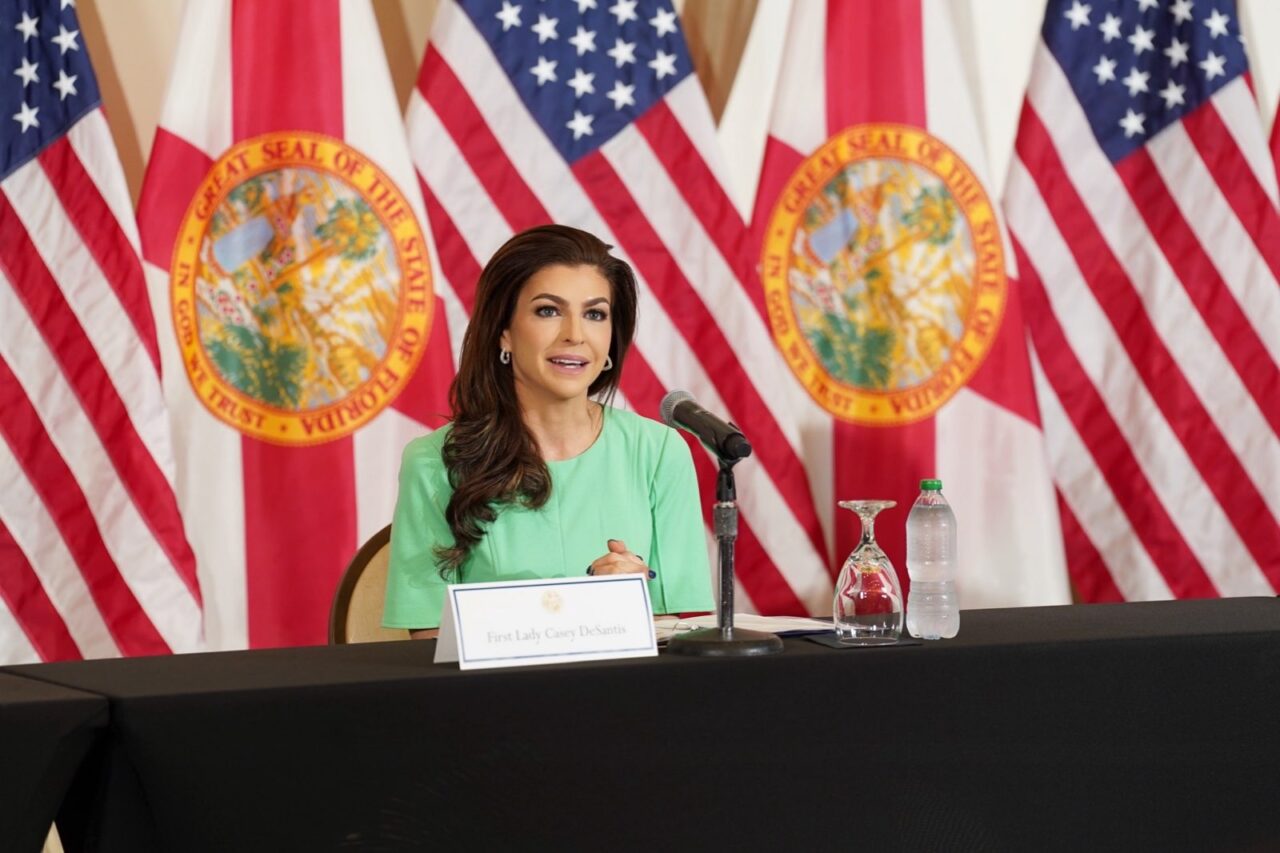 The funds add to $5M more previously set aside through the Emergency Bridge Loan Program for small aquaculture businesses.
More than $6 million in Florida disaster recovery funds are going to post-Hurricane Idalia work in the Big Bend region, Gov. Ron DeSantis' administration says.
First Lady Casey DeSantis announced the awards, which will go to four projects in the area.
"Following Hurricane Idalia, we are bolstering resources for local governments to continue providing services and ensuring small businesses are able to keep their doors open," she said in a statement.
"Through today's awards and other programs, we are helping these communities rebuild while attracting economic development opportunities and equipping Floridians with skills to provide for their families."
The Governor's Office says the city of Crystal River, which Idalia devastated in late August, is on track to receive $5 million through the state's Local Government Emergency Revolving Bridge Loan Program.
The Florida Department of Commerce will administer the funds, which add to $5 million previously set aside through the Emergency Bridge Loan Program for small aquaculture businesses.
Another $700,000 will support shellfish growers working to rebuild their businesses, while $100,000 from the Florida Disaster Relief Fund will aid Taylor County workforce education and economic development.
Some 525 workers still reeling from the storm were doubly impacted by the mid-September closure of the Georgia-Pacific Foley Cellulose mill in the county seat of Perry. The $100,000 will be divided between Big Bend Technical College for student scholarships and the Taylor County Chamber of Commerce for recovery efforts.
Additionally, $250,000 in Regional Rural Development Grant program funds will go to the North Florida Economic Development Partnership for tourism marketing and commerce in the North Central Rural Area of Opportunity (NCRAO).
The NCRAO includes Baker, Bradford, Columbia, Dixie, Gilchrist, Hamilton, Jefferson, Lafayette, Levy, Madison, Putnam, Suwannee, Taylor and Union counties.
Agriculture Commissioner Wilton Simpson estimated the damage and losses to the Big Bend's agriculture and aquaculture industries is about $34 million.
"I am grateful for Gov. DeSantis and the First Lady's continued support for the communities and businesses impacted," he said. "We cannot stop until they have all the tools they need to rebuild and recover."
Idalia made landfall in Florida's Big Bend area, where the Panhandle curves into the state peninsula, near Keaton Beach minutes before 8 a.m. Aug. 30.
The maelstrom struck at Category 3 strength, bringing maximum sustained winds of 125 mph and up to 9-foot storm surges in some areas before moving up through North Florida and into Georgia.
As of Oct. 26, the total estimated insured losses from Idalia neared $288 million, according to the Florida Office of Insurance Regulation.
The Florida Disaster Fund has raised $4 million to support Idalia-impacted communities. Of that, more than $1.6 million has been awarded, the Governor's Office said.
Click here to see a full list of awardees and donors. Contributions can be made by visiting the Florida Disaster Fund website or by mail and are tax-deductible.