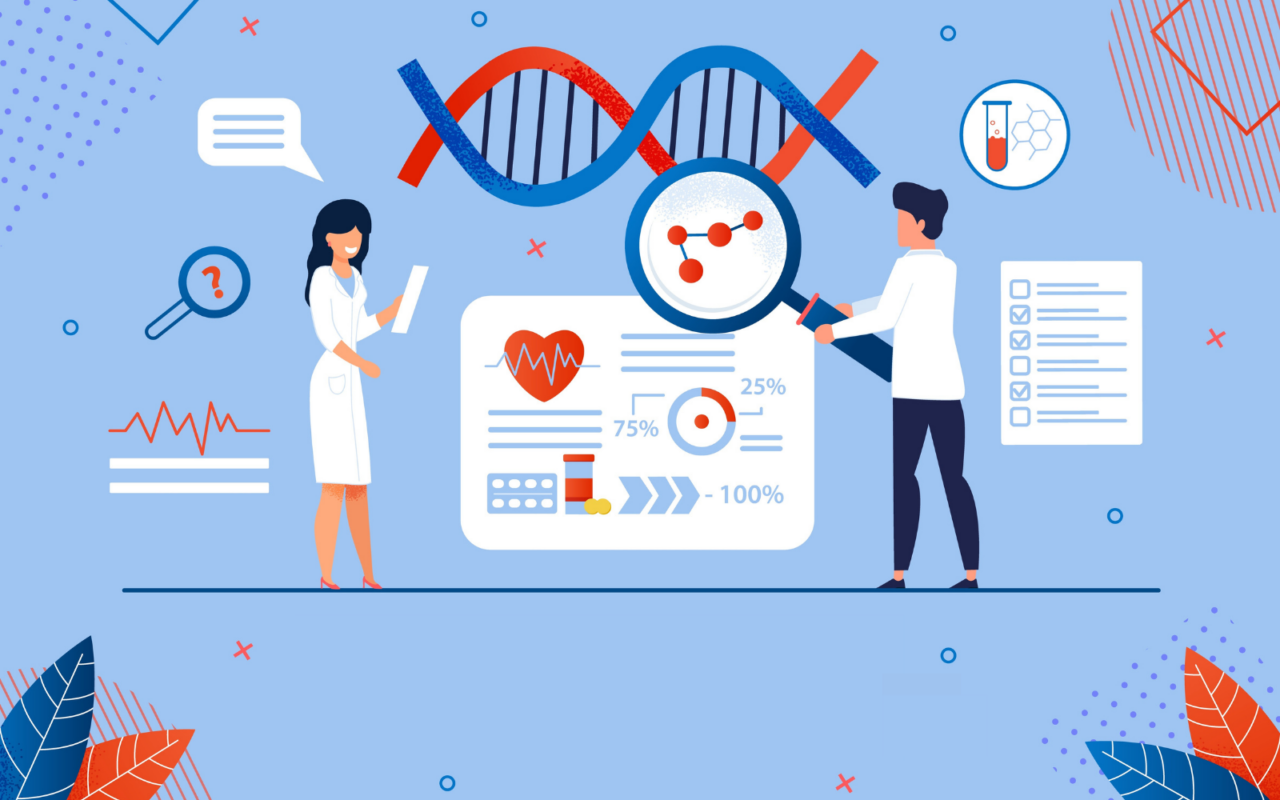 It's time again to check the pulse — of Florida's health care policy and politics.
Welcome back to Diagnosis, a vertical that focuses on the crossroads of health care policy and politics.
— TICKING TIME BOMBS? —
Attorney General Ashley Moody has outlined her reasons why she thinks the state Supreme Court should block an abortion rights amendment from the 2024 ballot.
Late Tuesday, Moody filed a 43-page brief with the court arguing the proposed amendment uses a "misleading ballot summary to trick voters into freezing into place a legal framework that conceals the amendment's potentially sweeping legal effects."
Organizers pushing the initiative — which would block state legislators from banning abortion before the viability of the fetus — are on pace to gather enough required signatures to make the ballot. So far, election officials have verified nearly 553,000 voter signatures. It takes almost 900,000 to qualify for the ballot.
But the Florida Supreme Court must also review the amendment to ensure the ballot summary is not misleading and that the amendment sticks to a single subject.
Moody's legal filing contends the initiative is misleading because voters will be confused over the meaning of "viability," as well as the definition of the phrase "patient's health" that is also contained in the summary. The Attorney General also takes aim at the definition of "health care provider" and suggests voters might think it means physicians but that the term could be broader in application.
"The ballot summary here is part of a similar overall design to lay ticking time bombs that will enable abortion proponents later to argue that the amendment has a much broader meaning than voters would ever have thought," the brief from Moody and her legal team states. "It hides behind an uninformative parroting of the text of the amendment to veil from voters its potentially expansive scope."
Organizers behind the amendment still need to file legal briefs with the high court. Still, earlier this month, they blasted Moody when she first argued about "viability" in an op-ed posted with a conservative online site.
"The proposed amendment is clear and precise in limiting government interference with abortion 'before viability,'" Floridians Protecting Freedom Campaign Director Lauren Brenzel said. "Viability in the abortion context has always meant the stage of fetal development when the life of a fetus is sustainable outside the womb through standard medical measures."
Brenzel added that "this is a disingenuous argument by a politician desperate to block Floridians from voting on this amendment. Voters know what viability means, and they will see right through this effort to silence their voice."
___
I welcome your feedback, questions and especially your tips. You can email me at [email protected] or call me at 850-251-2317.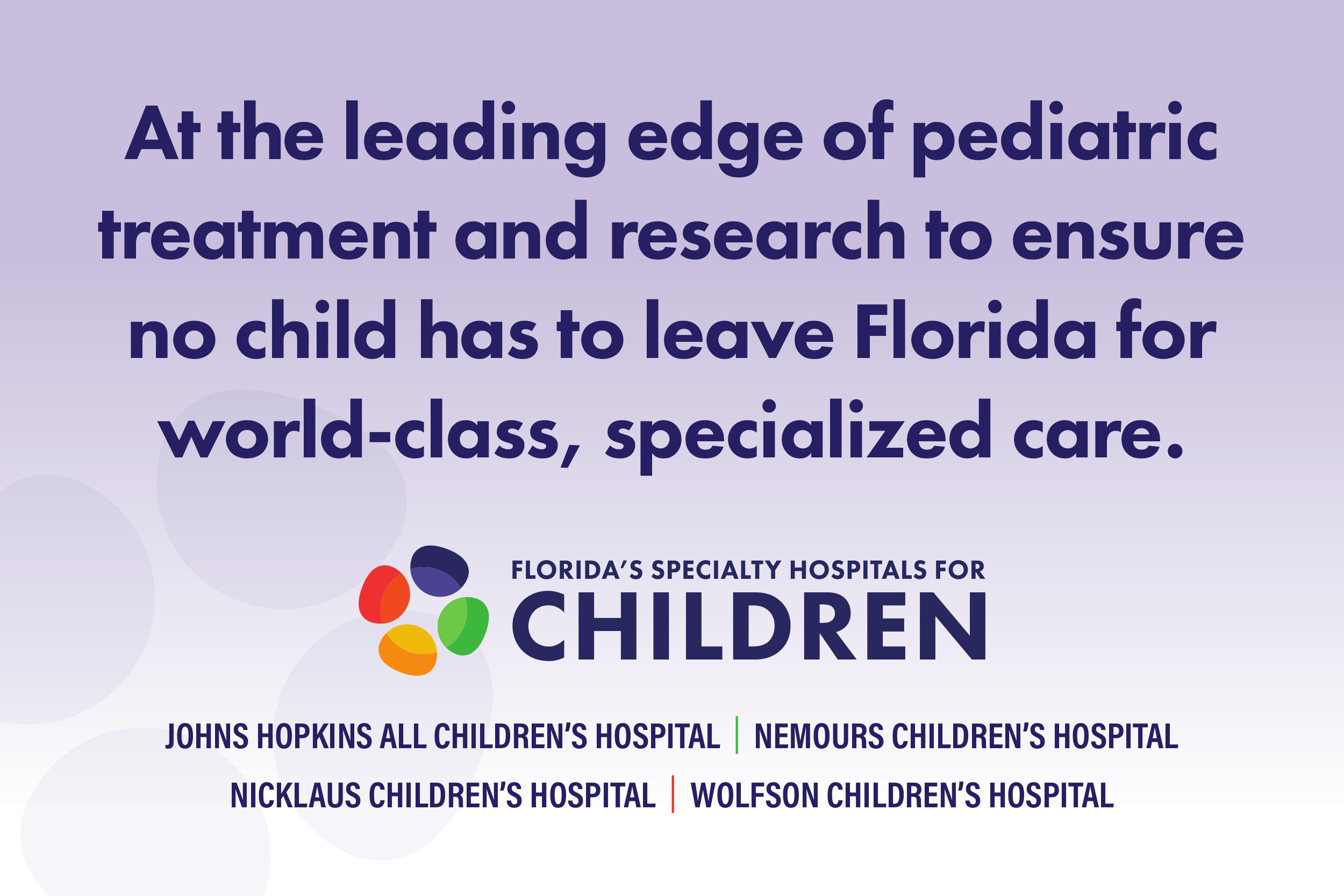 — ABORTION COSTS —
Would Florida be required to pay for abortions if the proposed constitutional amendment passed? Members of the Financial Impact Estimating Conference (FIEC), the group charged with scoring the impact of proposed constitutional amendments, discussed whether the Florida Medicaid program would be required to use state tax dollars to provide women access to abortions.
The state and federal governments jointly fund Medicaid. The Hyde Amendment bans the use of federal funds to pay for abortion except to save the life of the mother. But states can use state funds to fund abortions.
The Florida Supreme Court weighed in on the issue more than 20 years ago when the court ruled that Florida's Medicaid program was not required to fund abortions.
But opponents worry the broad amendment would require state-funded abortions.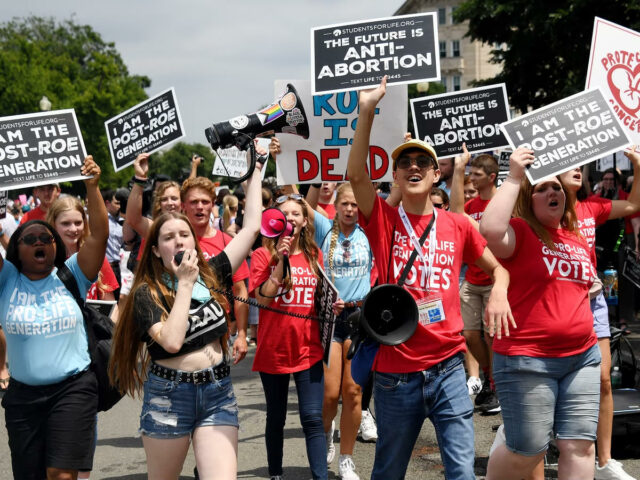 Susan B. Anthony Pro-Life America State Policy Director Katie Glenn Daniel said Michigan, where voters passed a similar provision protecting abortion access, anticipates its costs will increase between $2 million and $6 million.
Moreover, Daniel submitted information to the FIEC on Wednesday saying other states have been forced to use state funds to cover the costs of abortion due to court rulings.
However, some members of the FIEC were skeptical.
"I don't think the amendment, in and of itself, requires funding of abortions in the state of Florida," said FIEC member Azhar Khan, who also is the staff director of the Senate Finance and Tax Committee. "I don't see that in the amendment's language."
FIEC member and Director of the Office of Economic and Demographic Research, Amy Baker, suggested the economists continue to mull it over until Nov. 16, the FIEC's last scheduled meeting before the deadline for it to submit its findings to the Supreme Court for review.
Wednesday's discussion was part of a broader conversation about the economic impact of the proposed constitutional amendment that would preclude lawmakers from passing restrictions on abortion access. Economists agreed last month that it would be challenging to develop a price tag for several reasons and that they would instead form a statement explaining why they were not able to score the proposed amendment.
While a dollar figure may not be attainable, the economists did agree to work on what they called a "long form," which details all the information they considered when reviewing the potential costs of the amendment.
— INTERESTING —
There could be sweeping changes in how Florida procures services and awards contracts to winning vendors.
State. Sen. Tom Wright filed legislation (SB 286) that would essentially keep the state from releasing vendors' responses to state solicitations until the procurement process is finalized.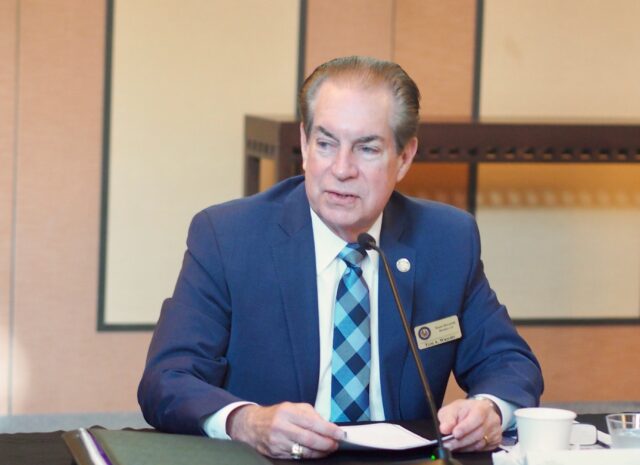 Under current law, sealed bids, proposals or replies received by an agency pursuant to a competitive solicitation are exempt from Florida's constitutional and statutory public records requirements "until such time as the agency provides notice of an intended decision or until 30 days after opening the bids, proposals or final replies, whichever is earlier." Competitive solicitation, meanwhile, is broadly defined as "the process of requesting and receiving sealed bids, proposals, or replies in accordance with the terms of a competitive process, regardless of the method of procurement."
Wright's bill would preclude the state from releasing vendors' bids, proposals, or replies until 72 hours (excluding weekends and holidays) after the agency provides notice of an intended decision if no protest is filed. If the decision is challenged, the information is excluded from public record law until the issuance of the agency's final order or an appellate court mandate or order resolving the protest.
In addition to changing the state's public records law, SB 286 also expands the exemptions to Florida's public meetings laws for recording agency meetings where negotiation strategies are discussed.
Wright's bill also provides what's known as "legislative intent" to justify the sweeping changes.
"Temporarily protecting such information ensures that the process of responding to a competitive solicitation remains fair and economical for vendors while still preserving oversight after a competitive solicitation decision is made or withdrawn."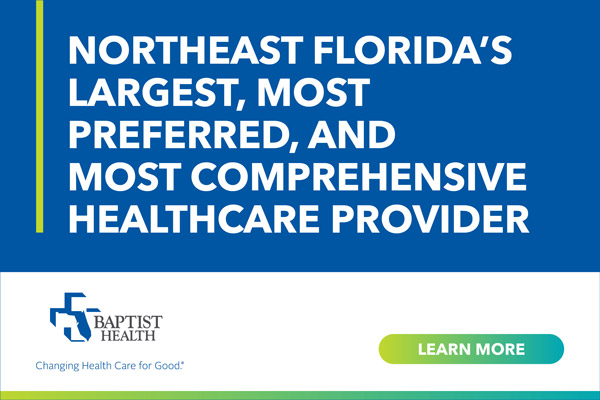 — 3 QUESTIONS —
Nov. 1 marks the first day of open enrollment for 2024 health insurance coverage through Obamacare. Consumers who register by midnight on Dec. 15 will have a full year of coverage that begins on Jan. 1, 2024.
For coverage effective Feb. 1, people must enroll by Jan. 16, 2024 (the usual Jan. 15 deadline is a federal holiday).
Florida residents seeking assistance can contact Covering Florida, the state's lead "navigator," or the top entity working with the federal government to facilitate Marketplace enrollment.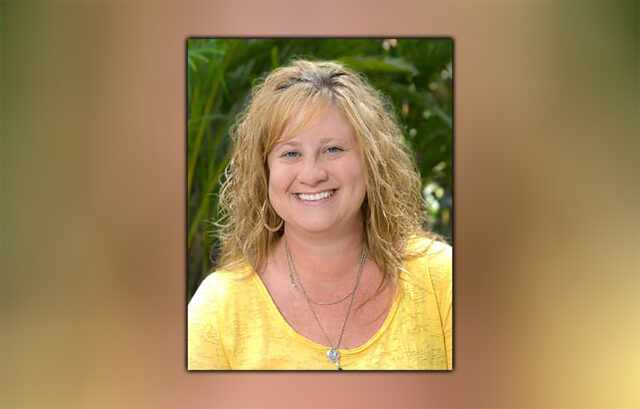 For 2024 coverage, Florida has 14 qualified health plans offering Marketplace health coverage, according to the Centers for Medicare and Medicaid Services, which is one less plan than last year.
Florida Politics spoke with Jodi Ray, the program director of Florida Covering Kids and Families at the University of South Florida, about open enrollment in the federal marketplace. Below is an edited transcript of the interview.
Q: This is the 11th year that people have been able to purchase health coverage through the marketplace. What should people understand now that open enrollment has started?
Ray: I think it's really important that people are very cognizant of the fact that they have to select and enroll in a plan before Dec. 15 if they want Jan. 1 coverage in that plan and until Jan. 16 for coverage effective Feb. 1. That should be on people's radar.
Q: Do you get phone calls from people who were a day late and missed their opportunity?
Ray: Yes, that's happened a lot. And telling somebody, "I'm sorry, but you know, enrollment closed yesterday," is unfortunate; it's heartbreaking. It's heartbreaking to have to deliver that kind of message to somebody else. People don't have to know how many plans are out there and what all the plans are because that's what we're there for. What they need to know is how to get help and what the dates are because we don't want them to miss the open enrollment opportunity.
Q: It's interesting to me that despite challenges over the years — budget reductions and COVID, for instance — Covering Florida has always been able to help people enroll in and each year, enrollment has gone up. What do you attribute that to?
Ray: I attribute that to an amazing group of people who do this work, trying to connect people to health care, improving health care and affordable health care access. Many of the navigators have been on since the first year. So, they're also very good at their job. But they're very, very passionate about this work. They're passionate about what this work means. And I think that's why you see the results that we have because they're willing to work very hard, they're willing to take this very seriously. And it's not just helping people enroll in coverage; it's helping them navigate the health care system. So, a navigator's job is to help people not only get that coverage but be able to value why they have that coverage because they're able to use it, they're able to understand how to use it, they're able to understand how to navigate the health care system if they hadn't had insurance before. So, I think all these things lend themselves to a higher retention rate, too.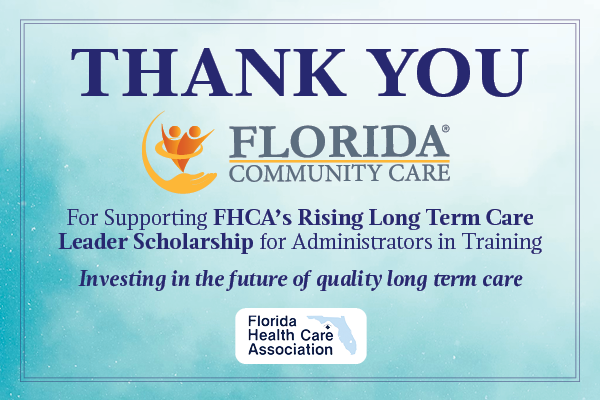 — PROVIDER SPONSORED NETWORK HELP —
A statewide nursing home group and Medicaid managed care plan are combining efforts to grow the number of nursing home administrators in the state by offering access to scholarships.
The Florida Health Care Association (FHCA) is partnering with Florida Community Care to fund the FHCA Rising Long-Term Care Leader Scholarship for students enrolled in an administrator in training (AIT) program at a Florida skilled nursing center.
"We are so thankful to Florida Community Care for their partnership and generous support to foster growth in the long term care profession," FHCA CEO Emmett Reed said. "Florida Health Care Association recognizes that delivering high-quality care and quality of life to residents in a skilled nursing center begins with a dedicated leader. The Rising long-term care Leader Scholarship is an investment in the next generation of leaders in our field."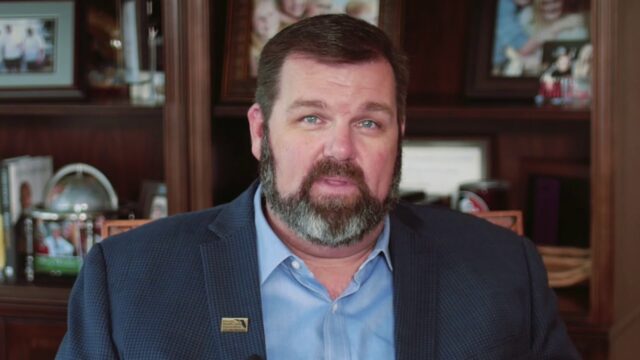 The scholarship will provide $1,500 to selected applicants in AIT programs, which are supervised internships designed to enhance professional development and prepare the student for working in long-term care administration. Students in AIT programs work under guidance and supervision from a licensed Nursing Home Administrator who meets certain qualifications established by the Florida Board of Nursing Home Administrators.
FHCA has awarded more than $180,000 to long-term care professionals since the group established its scholarship program in 2005. Applications for the latest scholarship will open in January. They will be awarded twice yearly with funding from the Florida Health Care Education & Development Foundation, the association's charitable arm.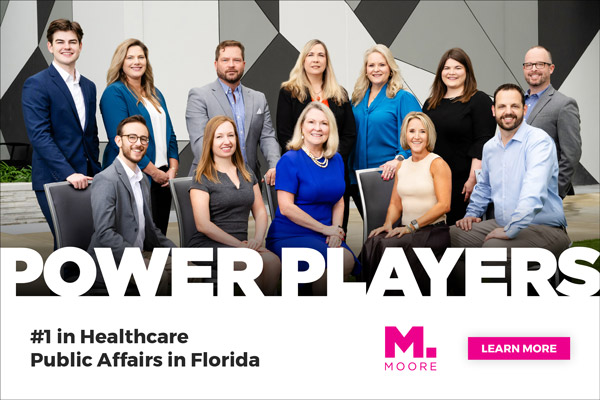 — MORE MANAGED CARE SUPPORT —
AmeriHealth Caritas Florida, a Medicaid managed care plan, has contributed to new educational space at Indian River State College (IRSC) that is providing high-tech nursing classrooms and simulated clinical settings for its School of Nursing.
IRSC transformed over 50,000 square feet within two buildings on its Pruitt Campus, doubling the school's new nursing program capacity and improving access to nursing careers as the state struggles with health care staffing shortages. The IRSC School of Nursing opened this fall semester utilizing the new immersive learning environments, which received an undisclosed amount of funding from AmeriHealth Caritas Florida.
Representatives from the Medicaid managed care plan, state Sen. Gayle Harrell, and other state and local elected officials recently celebrated the school's grand opening.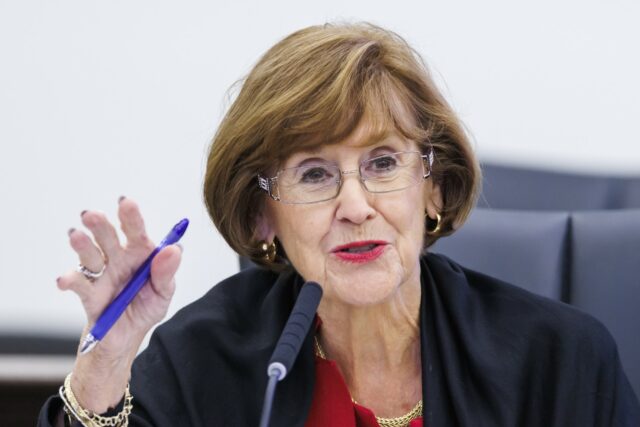 "We are proud to support Indian River State College's new, impressive nursing school facility and its efforts to train more health care workers in our state," said Melody Bonomo, market president for AmeriHealth Caritas Florida. "This endeavor is an all-around win as it will help to support Florida's health care workforce and also help to open up rewarding careers in health care for dedicated individuals."
One of the rooms — a nearly 12,000 square-foot and 11-bed simulation center with a surgical suite, labor and delivery, pediatric and emergency rooms and more — is named the AmeriHealth Caritas Florida Medication and Nutrition Preparation Room.
"We are deeply grateful to AmeriHealth Caritas Florida for supporting our commitment to transform lives by offering high-quality, affordable and accessible education," said Dr. Patricia Gagliano, dean of the IRSC School of Nursing.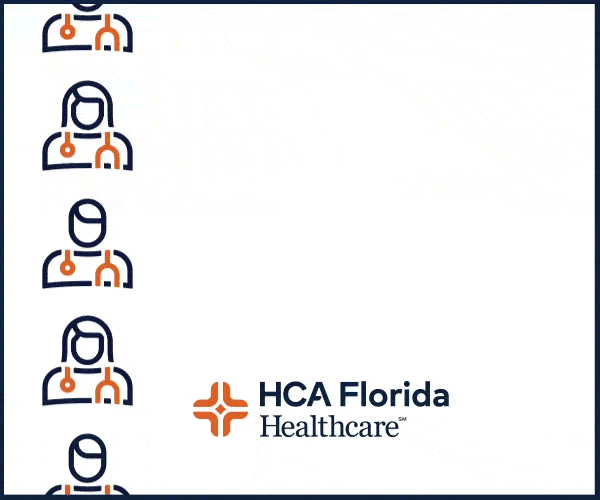 — BILLS OF INTEREST —
Here is a list of the bills of interest filed between Oct. 25 and Nov. 1.
HOUSE:
HB 277 by Rep. Hillary Cassel — Medicaid Eligibility for Young Adults: Requires AHCA, in consultation with the Commission on Mental Health & Substance Use Disorder, to conduct a study for a specified purpose; provides requirements for study; provides duties of agency upon completion of study; requires agency to submit a report of its findings and recommendations to the Governor and Legislature. Effective Date: Upon becoming law. Glossary of Legislative Terms
HB 313 by Rep. Susan Plasencia — Transparency for Autism-related Services: Defines the term "manifests" or "onset;" requires APD to provide specified information when notifying applicants of their eligibility determination. Effective date: July 1, 2024.
SENATE:
SB 268 by Sen. Gayle Harrell — Step-therapy protocols: Defining the term "serious mental illness"; requiring the Agency for Health Care Administration to approve drug products for Medicaid recipients for the treatment of serious mental illness without step-therapy prior authorization under certain circumstances; directing the agency to include rate impacts resulting from the act in certain rates that become effective on a specified date. Effective Date: Oct. 1, 2024.
SB 286 by Sen. Tom Wright — Public Records and Meetings/Agency's Competitive Solicitation: Expanding the public records exemption related to bids, proposals, or replies to an agency's competitive solicitation by extending the duration of the exemption in specified circumstances; providing for future legislative review and repeal of the exemption; expanding the public meetings exemption related to negotiations with a vendor that submitted a bid, proposal, or reply to an agency's competitive solicitation by extending the duration of the exemption in specified circumstances; providing for future legislative review and repeal of the exemption; and providing statements of public necessity. Effective date: July 1, 2024.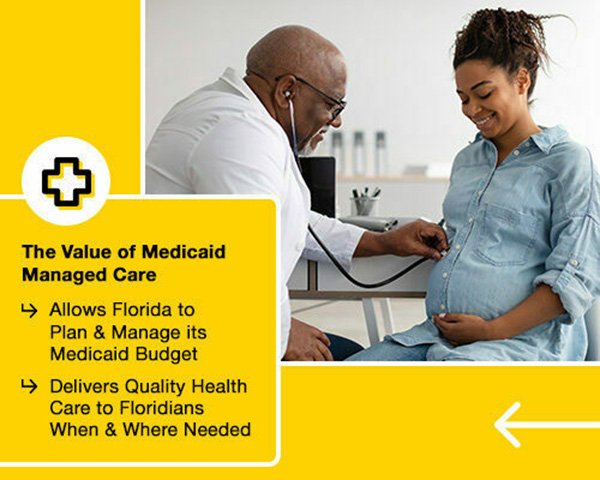 — LOBBYISTS —
Kaley Anne Flynn, Capital City Consulting: ChenMed; Florida Association of Nurse Anesthesiology.
Andrea Kristin Gheen, PinPoint Results: Dade Institute of Technology and Health.
Anna Grace Lewis, Metz Husband & Daughton: Florida Physical Therapy Association.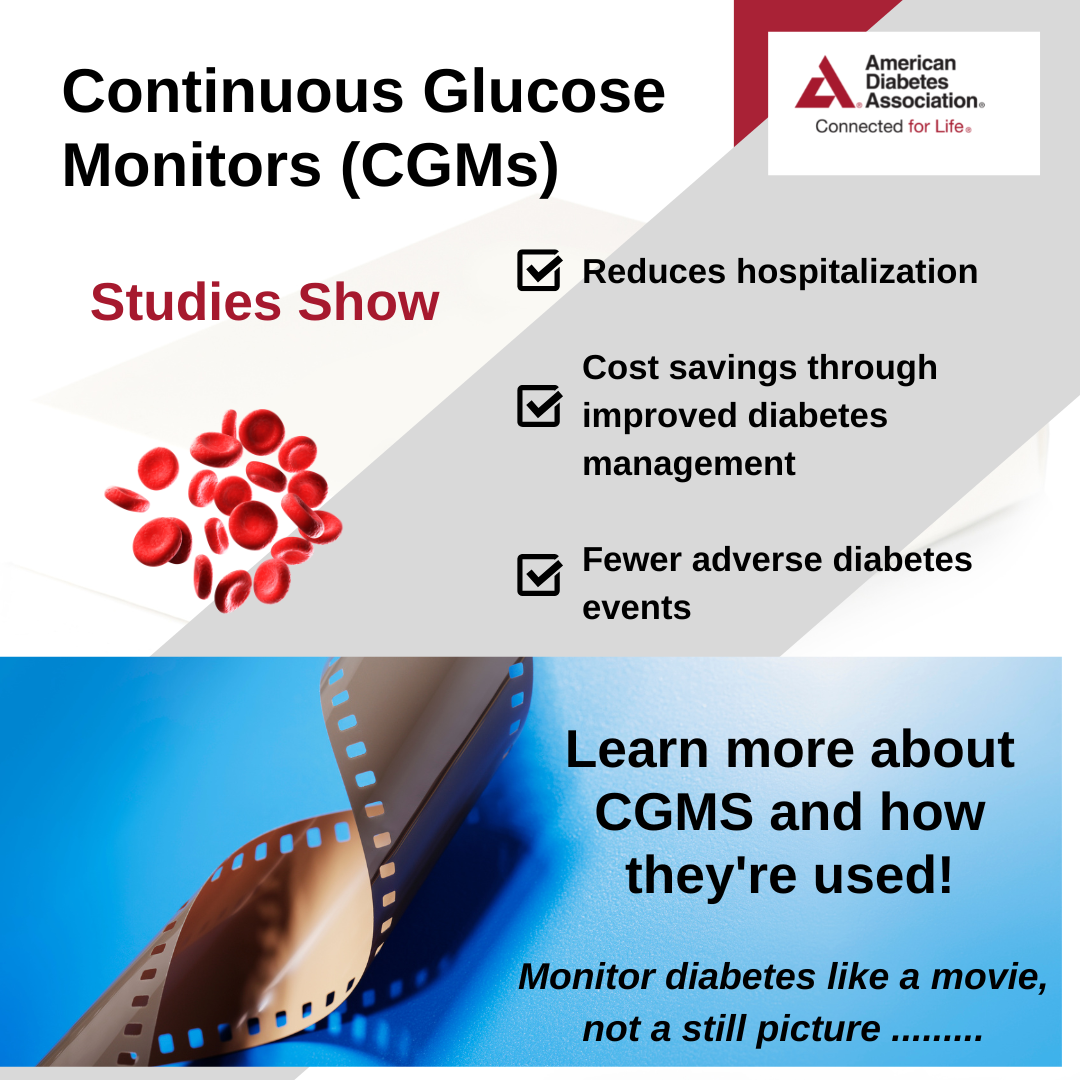 — ETC —
— As rates of hepatitis C triple among reproductive-aged people, the Centers for Disease Control and Prevention has issued four recommendations for perinatally exposed infants and children. In a report released this week, the CDC recommends HCV testing of all perinatally exposed infants with a nucleic acid test (NAT) for detection of HCV RNA at age two to six months and consultation with a health care provider with expertise in pediatric hepatitis C management for all infants and children with detectable HCV RNA. For perinatally exposed infants not previously tested, the CDC recommends NAT for HCV RNA for children aged seven to 17 months and a hepatitis C virus antibody (anti-HCV) test followed by a reflex NAT for HCV RNA (when anti-HCV is reactive) for children aged 18 months and older.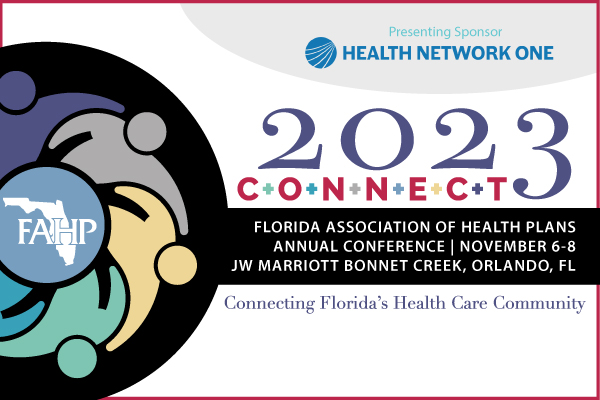 — ROSTER —
— The Senate Ethics and Elections Committee will consider a slate of gubernatorial appointees when it meets next week. It will consider the appointments of Jeremy Bennett, Brian Gibson, and Jacob Mahan to the Board of Hearing Aid Specialists and Paul Kleponis, Rebecca Matthews, and Michele Morgan to the Board of Physical Therapy Practice.
— Scott Arnold, the executive vice president and chief digital and innovation officer at Tampa General Hospital (TGH), and Rachel Feinman, TGH's vice president of innovation and managing director of TGH Innoventures, have been named to Becker's Hospital Review's 2023 list of "Hospital and Health System Chief Innovation Officers to Know."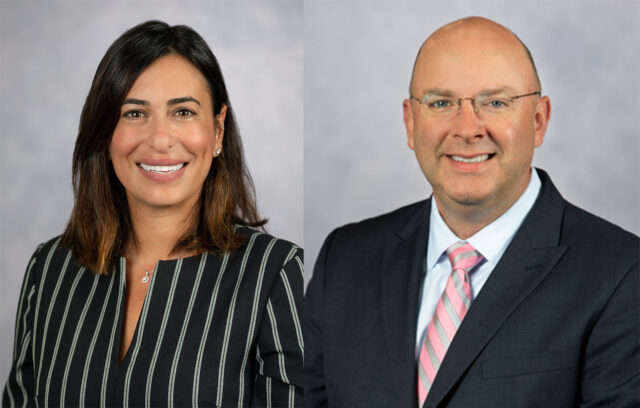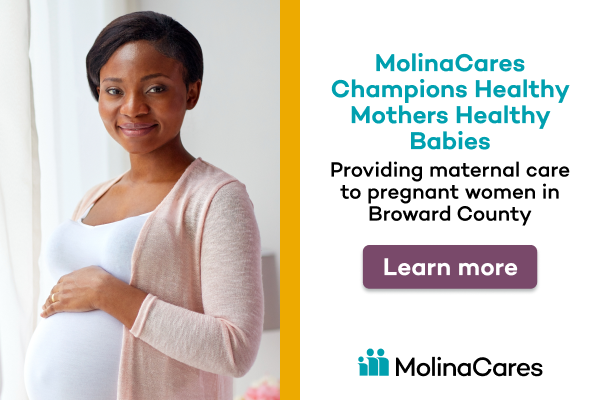 — ICYMI —
In case you missed them, here is a recap of other critical health care policy stories covered in Florida Politics this past week.
Bids are in: Eleven entities submitted proposals to the Medicaid ITN last week, including two entities that don't currently have managed care contracts with the state: Sentara Care Alliance (formerly Optima Health) and ImagineCare, a provider service network and joint venture between CareSource and Spark Pediatrics. Spark Pediatrics is the largest provider of prescribed pediatric extended care in the state, according to its homepage. The other respondents are Sunshine Health, Aetna Better Health of Florida, Molina Healthcare of Florida, United Healthcare of Florida, Simply Healthcare Plans, South Florida Community Care Network (d/b/a Community Care Plan), Florida Community Care, Humana Medical Plan and AmeriHealth Caritas of Florida.
Closer look: The Florida Democratic congressional delegation sent a letter to the Centers for Medicare and Medicaid Services (CMS) asking it to take a closer look to ensure Florida follows the rules regarding unwinding its Medicaid program from the public health emergency. The state has launched a new website as part of a statewide initiative to improve fatherhood rates and increase male mentorship of at-risk kids.
Addressing the 'crisis': The Father First website and accompanying initiative were a priority of former House Speaker Chris Sprowls, who championed the legislation creating the program. Gov. Ron DeSantis announced the website's launch, noting that it includes information on educational programs, mentorship programs and one-on-one support to encourage responsible and involved fatherhood in Florida.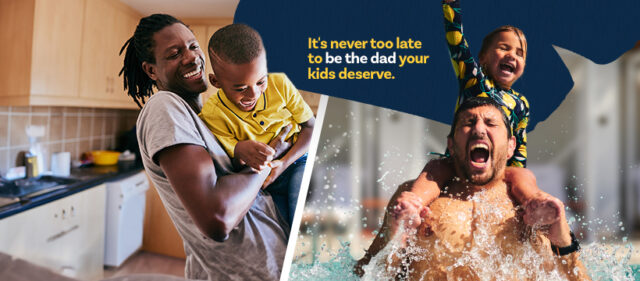 Campaign praise: Joseph Ladapo joined his boss on a trip to the Granite State. The Surgeon General accompanied the Governor to a "Medical Freedom Town Hall" in Manchester, where the two brought their patented brand of COVID-19 mitigation contrarianism to a New Hampshire audience. Ladapo led off his remarks with comments on the "confusing" staging of the town hall itself.
Bipartisan pharmaceutical love: U.S. Rep. Neal Dunn this week introduced the Providing Realistic Opportunity to Equal and Comparable Treatment for Rare (PROTECT Rare) Act. The bipartisan bill would allow Medicare Part D and Medicaid to cover the use of drugs for off-label uses so long as medical literature indicated it was appropriate for treating rare afflictions. He filed the bill with Republican Rep. Mike Kelly of Pennsylvania and Democratic Reps. Doris Matsui and Mike Thompson of California.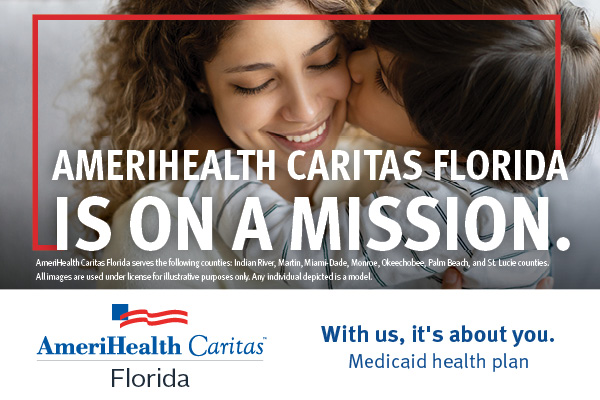 — FOR YOUR RADAR —
Aside from coverage by Florida Politics, these stories are worth your time.
—"Forget Ozempic embrace barley" via Michaeleen Doucleff of NPR — Ozempic and Wegovy contain a compound, semaglutide, that squelches hunger like a fly swatter smashes a mosquito. While reading study after study about Wevgovy and Ozempic, I learned that the drug mimics a hormone our bodies naturally make while eating food. It's called GLP-1. This made me wonder: Could we increase levels of this hormone by changing our diet?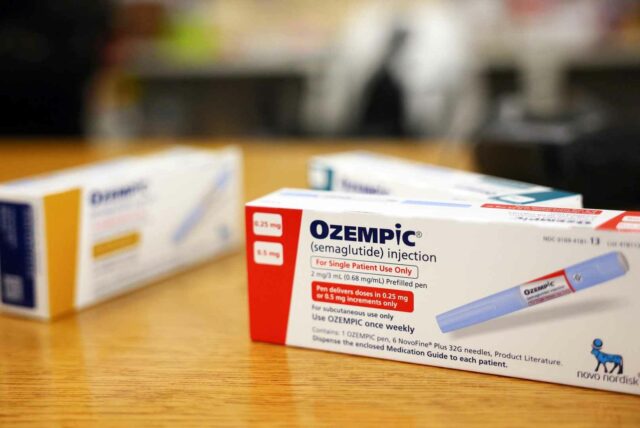 —"'Making too much money': Inside Miami-Dade's plastic surgery post-op underground" via Ana Claudia Chacin and David J. Neal of the Miami Herald — Miami — ground zero in the United States for the Brazilian butt lift, the mommy makeover, breast enlargement and other plastic surgery specialties — has achieved another distinction: It is home to a cottage industry of illegally operating recovery centers for post-op patients who need to hunker down and heal, sometimes for days. Embedded in suburbia, the homes are engaged in a game of whack-a-mole with authorities, who look for vans disgorging bruised and bandaged passengers and featuring back-alley garbage cans brimming with bandages and other medical waste.
—"A lesson from a hacked health care provider: Keep track of your medical history" via Cindy Krischer Goodman of the South Florida Sun Sentinel — Nearly three weeks ago, Akumin, a multistate, Plantation-based imaging company, was hit with a ransomware attack and shut down its systems. The company provides services to as many as 2 million patients. Dengler and others are still trying to access their electronic medical scans from Akumin's 50 Florida imaging centers. Whether Akumin's medical files will be fully recovered remains in question.
—"Florida is booming and burning more trash. Residents say it's making them sick" via J.J. McCorvey of NBC News — Like many booming metros, Tampa finds that more people equal more garbage. In response, officials are leaning into an approach popular in Florida: Set it on fire. "All areas that are experiencing growth are going to find issues of capacity" for managing waste, said Jack Mariano, a County Commissioner in Pasco County, just north of Tampa's Hillsborough County. "Everybody's facing: Where are we gonna put the trash?"
—"Florida health care clinic sentenced in $36 million fraud scheme that recruited fake patients" via Kinsey Crowley of USA Today — A Florida woman sentenced to more than eight years in prison for her role in a health care fraud conspiracy that brought in $8.6 million. Arisleidys Fernandez Delmas, 33, is the lead defendant in a federal case against 15 individuals who were allegedly involved in the scheme, according to the U.S. Attorney's Office in Miami. She pleaded guilty to health care fraud and conspiracy to commit health care fraud in a plea deal in July. Eleven other defendants also pleaded guilty, the Department of Justice said in a Friday news release. Court records show Fernandez Delmas and the defendants billed $36 million to insurer Blue Cross Blue Shield for physical therapy services that were not necessary or provided.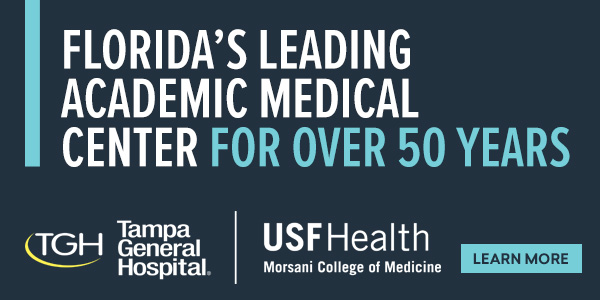 — PENCIL IT IN —
Thursday
10 a.m. — The Children's Movement of Florida hosts a two-hour virtual summit to bridge the worlds of politics, business and early childhood education. More here.
4 p.m.— The full Pediatric CardiacTechnical Advisory Panel meets. Virtual meeting link here.
Friday
Happy birthday to Rep. Susan Valdes.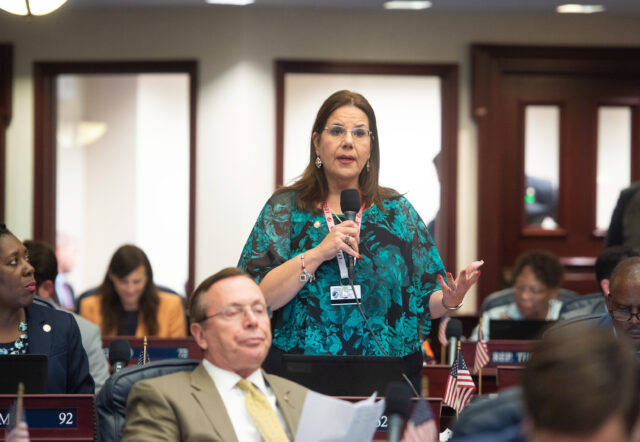 Saturday
Happy birthday to Reps. Carolina Amesty, Demi Busatta Cabrera and Felicia Simone Robinson.
Monday
8 a.m. — The Florida Association of Health Plans three-day annual conference kicks off. More here.
10 a.m. — House meets in Special Session.
10 a.m. — Senate meets in Special Session.
11:30 a.m. — Senate Fiscal Policy Committee meets, Room 412, Knott Office Building.
2:30 p.m. — Senate Rules Committee meets, 412 Knott Office Building.
3:30 p.m. — House Appropriations Committee meets, Room 212, Knott Office Building.
6:30 p.m. — House Rules Committee meets, Room 404, House Office Building.
Tuesday
8:30 a.m. — Senate Military and Veterans Affairs, Space and Domestic Security meets, Room 301, Senate Office Building.
9:30 a.m. — Senate Ethics and Elections Committee meets, Room 110, Senate Office Building.
10 a.m. — House convenes a Special Session.
Wednesday
Happy birthday to Rep. Chase Tramont.
Tampa General Hospital Day at the Capitol.
9 a.m. — House Healthcare Regulation Committee meets, Room 102, House Office Building.
9:30 a.m. — Senate convenes a Special Session.
___
Diagnosis is written by Christine Jordan Sexton and edited by Drew Wilson and Phil Ammann.