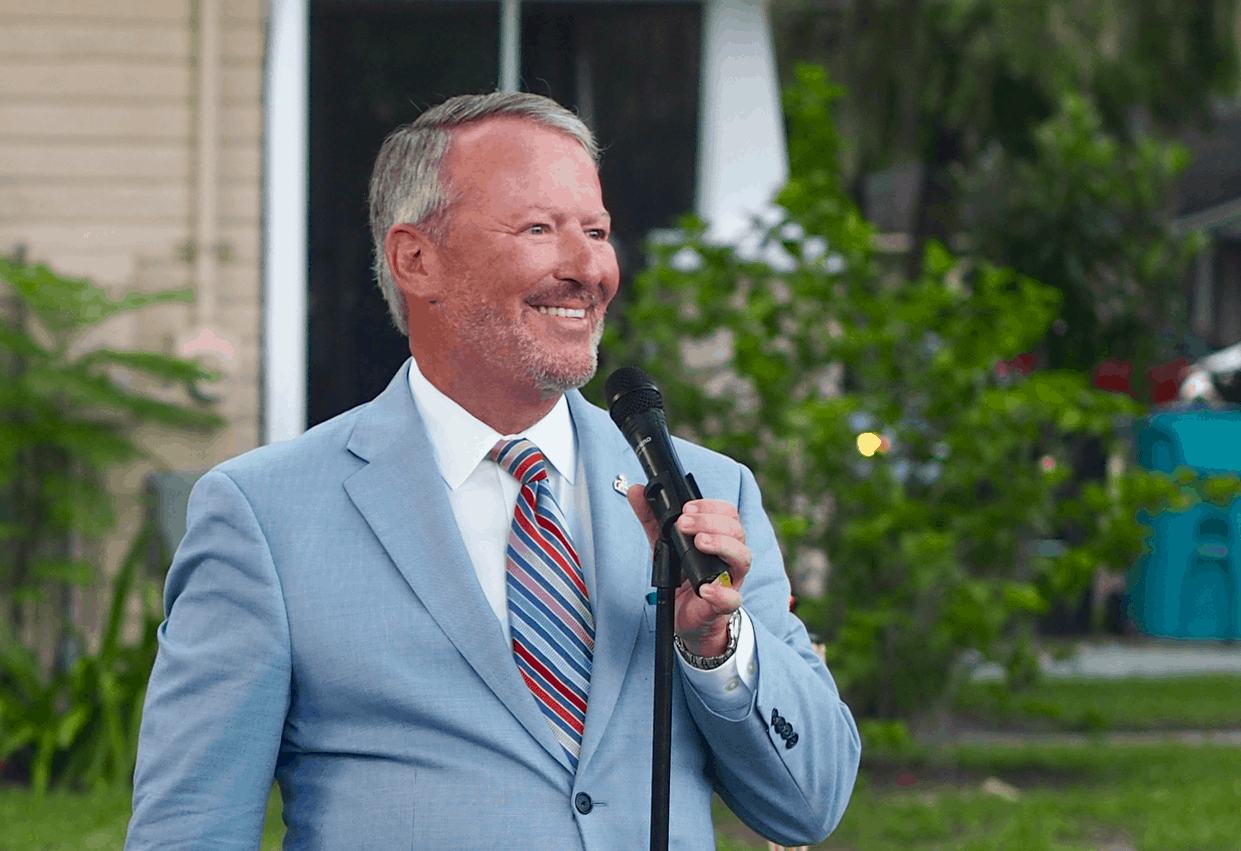 Dyer raised big for his final push; his opponents can't say the same.
Orlando Mayor Buddy Dyer has served six terms, and he's running for his seventh against three challengers sharing the ballot with him Tuesday.
He's already said this will be his last re-election campaign. Now he's hoping his last hoorah ends, like so many others, in victory.
It's looking like that will be an easy feat. Dyer, as of Oct. 20, had raised more than $480,000 for his campaign, independent of any outside spending. And he had spent more than $328,000 of that as of the same report filing.
Meanwhile, of his three challengers, only one posted any meaningful campaign finance activity throughout the campaign.
Samuel Ings, a former Orlando City Commissioner, is the most serious contender, with just under $32,000 raised as of Oct. 20. While that sum is a mere fraction of Dyer's fundraising, Ings at least carries some name recognition.
He served on the Orlando City Council for 13 years before challenging Dyer in 2019. Before being elected as an Orlando City Commissioner, Ings worked on the Orlando Police force, and his father, Charles Ings, was the agency's first Black detective. The younger Ings was the first Black OPD officer to graduate from the FBI National Academy.
Steve Dixon, a conservative who unsuccessfully challenged Sen. Linda Stewart last year, failed to hit even five figures in his campaign. As of Oct. 20, Dixon had brought in just over $8,000. But what's worse is, not only did he not have any money left in the bank for the final campaign push, his account was in the red by about $5,000.
Tony Vargas, meanwhile, raised just $400. The political newcomer founded his current business in Orlando 2008. He previously owned Physique Plus, according to his LinkedIn page.
The lack of competition on the ballot suggests there is little appetite to deny Dyer a seventh and, as he claims, final term. Other candidates had previously filed as potential contenders but ultimately did not qualify for the ballot. Both Gertrude Pierre and Ky Velez formally withdrew from the race. Safraaz Alli and Moe DiManche failed to qualify by the deadline.
Dyer, a former Democratic Senator, has served as the face of the City Beautiful since 2003 when he emerged as voters' top choice from a crowded field. He last won re-election with an overwhelming 72% of the vote over Ings in 2019.
Since Dyer took over at City Hall, Orlando gained national prominence, though problems like rising rents also surfaced. He also led the city through what was at the time the deadliest mass shooting in modern U.S. history when a gunman killed 49 people at Pulse nightclub.
"Several of his many achievements include the expansion of transportation options, the creation of more than 1,500 affordable housing units, a 50 percent reduction in crime, the creation of thousands of new businesses and jobs, and the continuous movement toward 100 percent renewable energy citywide," Dyer's website reads.
Ings ran citing the need for a change in direction for Orlando.
"Orlando is declining and is on the verge of a social and economic collapse," he previously said in a statement to Florida Politics.
"Don't think that Orlando cannot turn like other cities where crime is rampant, drug use is public, and homelessness is at an all time high. It can and it will if we keep the current Mayor in office who is going for a 6th term. When a 6-year old child is killed and her mother is critically wounded while watching TV in her home, and the current Mayor holds a ribbon cutting in the same neighborhood without addressing the issues of gang violence and crime in Orlando, it's time for him to go!"
But Dyer has rejected the claims against him, noting in a previous statement that he's "been able to lead in a fashion to unite our community, rather than the way our politics has been going at the state and federal level these days." He touted his ability to collaborate "with community partners."
____
Jacob Ogles of Florida Politics contributed to this report.