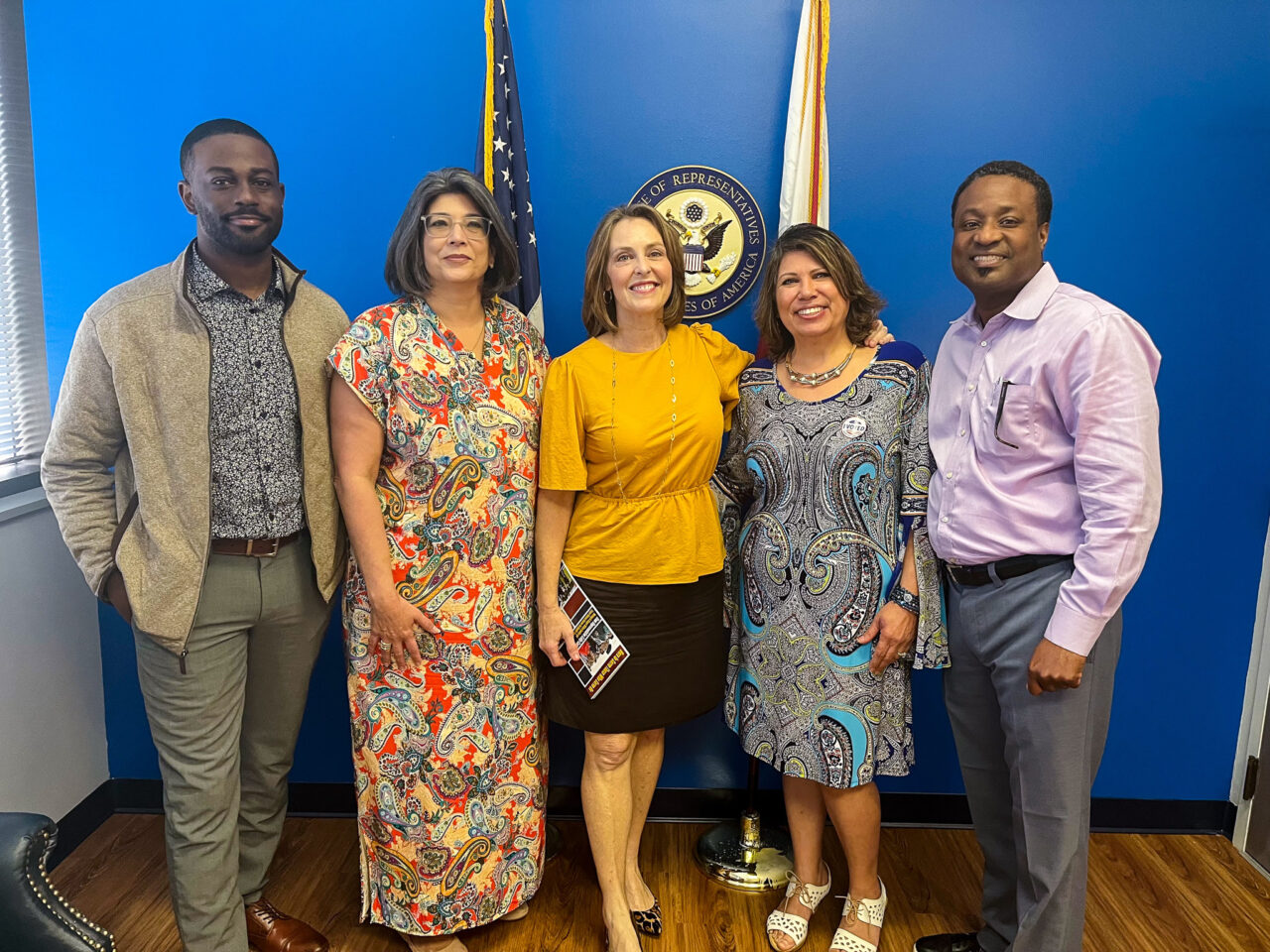 Every member of Castor's Veteran Casework Team is a veteran, or a family member of one.
U.S. Rep. Kathy Castor is honoring the service and commitment — and often sacrifice — of Tampa Bay area veterans, including two of her Tampa staff.
Castor's Veteran Casework team includes Sean Saintil, a Florida native and former U.S. Navy Intelligence Specialist and Aviation Electrician. Saintil is a Green & gold Congressional Aide Program Fellow, serving as a Constituent Services and Field Representative in Castor's Office.
He continues his service today by connecting veteran populations in Tampa and St. Petersburg to critical federal services and working with Castor to meet veterans' needs.
Castor's Deputy District Director, Dewayne Mallory, is an Army veteran and the father of an active-duty Air Force member.
Castor's staff all have some connection to the military, with staffer Tania Fernandez being the mother of an active-duty member of the U.S. Army and Damaris Gonzalez serving as a proud Army veteran spouse.
This year, the Veteran Casework team has assisted hundreds of veterans in the Tampa Bay area with receiving benefits, including those under the historic PACT Act passed under the Joe Biden administration that significantly expands veterans' benefits.
"Every day is Veterans Day in Tampa Bay as we are blessed with one of the largest populations of military veterans in the nation. Veterans and their families serve our community in important ways every day," Castor said.
"Today, we recommit to serving them as well as they served our country and defended our freedom at home and abroad. I am grateful to work alongside incredible veterans on my own team, including Dewayne and Sean, to cut through red tape for our nation's heroes and best serve as their voice in Washington."
"I am proud to have helped champion the Honoring Our PACT Act last Congress so Veterans exposed to toxic burn pits during their service to our nation can access the care and benefits they have earned. Over 1.1 million Veterans across America have filed claims for expanded health care coverage under the PACT Act, including nearly 3,500 in Florida's 14th District," she continued.
Castor frequently lifts the veteran community, including by bringing as her guest retired Army Col. DJ Reyes to Biden's State of the Union Address in February.
Earlier this year she also celebrated the 90th anniversary of Bay Pines VA and spent time with veterans who served in Iraq while commemorating the 20th anniversary of Operation Iraqi Freedom at the Veterans Memorial Park and Museum in Hillsborough County.
"Thanks to the medical professionals at the James A. Haley VA and Bay Pines VA, Tampa Bay area veterans receive high-quality health care that they have earned," Castor said.
"I am especially proud to have spearheaded the major expansion at the Tampa Haley VA Medical Center and the opening of the new $148 million bed tower that provides the modern hospital rooms and amenities that we expect for every American."
Castor said she is "grateful for the service and sacrifice of our neighbors" on this and every day, and vowed to continue serving veterans and their families.
Veterans Day is Saturday, but is being observed as a national holiday on Friday.