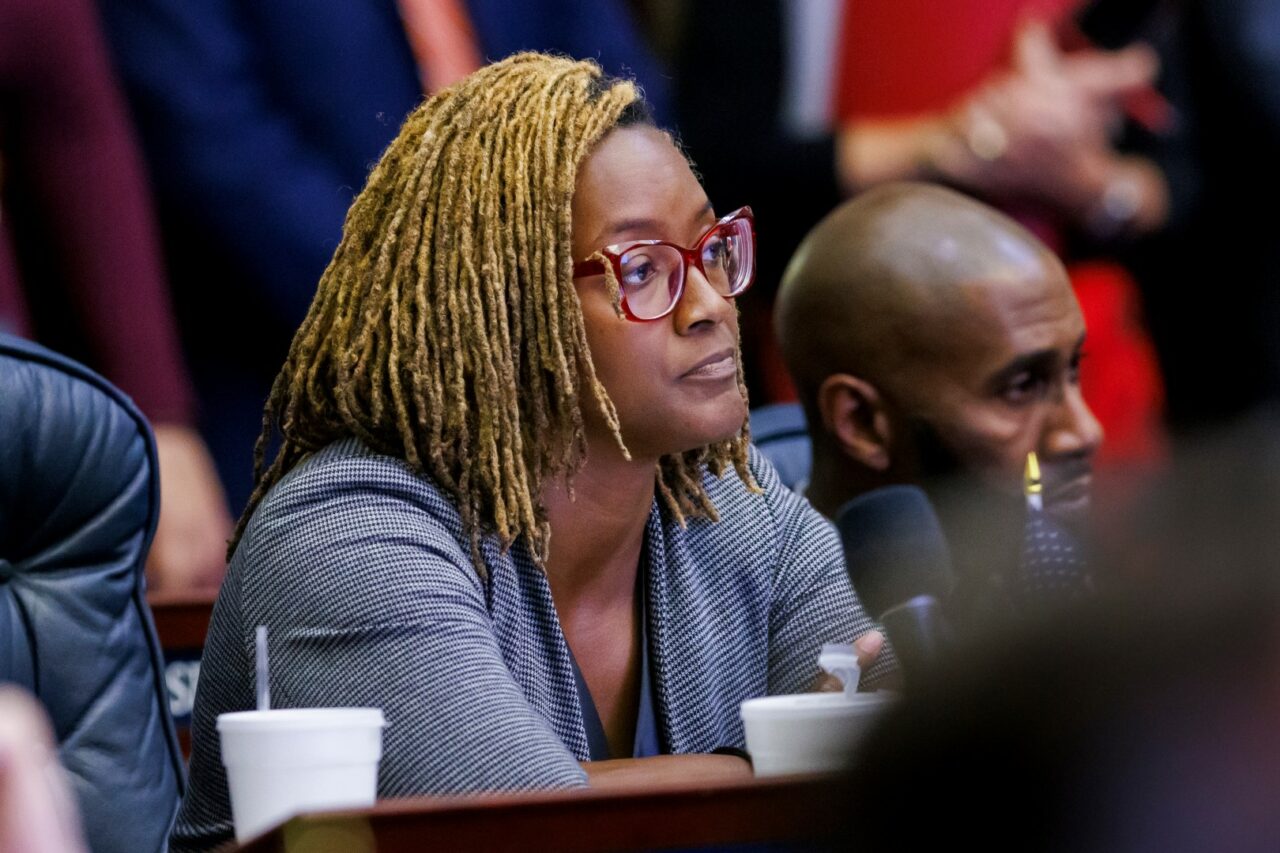 'This is a human rights issue.'
The Special Session dealing with Florida's position on the Israel-Hamas conflict is over now. Yet a Jacksonville Democrat who was aggrieved by the tone and tenor of the debate in the House is seeking censure of a Republican colleague from Brevard County.
Rep. Angie Nixon tells Florida Politics that she will send a letter to House Speaker Paul Renner Monday calling for formal reprisals for Rep. Randy Fine in the wake of her failed resolution to urge a cease-fire in the war in Gaza.
"I would hope he doesn't want this type of stain on his Speakership," Nixon said.
Asked if there was support for such a measure among Democrats, of whom all but two sided with Republicans in rejecting her measure, Nixon said "this isn't a caucus issue. This is a human rights issue."
Fine, unsurprisingly, sees the matter much differently.
"Angie Nixon was humiliated when her pro-Hamas resolution was repudiated by every Republican and Democrat legislator save one. She is now doubling down with inflammatory and dangerous rhetoric. I will not further dignify her thirst for attention," the GOP legislator texted Friday afternoon.
In a series of posts to X Friday, Nixon outlined her dissatisfaction with what she called "vile, hateful & incendiary things that have been said in the FL House, as well as publicly & on this app" from Fine and others.
"You have sitting FL legislators calling for the total annihilation of a group of people on the chamber floor. You have some sharing photos of Palestinian babies laying dead in rubble with quotes saying 'Thank You.' You have them calling colleagues terrorists," Nixon said.
"And simply because I wanted to address the continual demonization of the entire Palestinian community, I filed a resolution denouncing not only Islamophobia, but antisemitism, racism & ethnonationalism as well. It's literally in the resolution," Nixon added. "How can I, a Black Woman that is a part of a marginalized and demonized community, sit around and not speak up for innocent lives that had nothing to do with the horrible terroristic actions of Hamas. The entire Palestinian People do not represent Hamas."
Nixon's latest moves against Fine, the only Jewish Republican in the Florida House, comes after he was instrumental in the turfing of her resolution.
He questioned Nixon's use of the phrase "occupied Palestine."
Nixon contended Palestinians lack "freedom" and "basic necessities," including even the access to water. Fine countered that prior to Oct. 7, Israelis did not occupy the Gaza Strip.
"That's outside the scope of my resolution," the Jacksonville Democrat said.
Fine continued his line of argument, noting Israelis departed Gaza in 2005, pressing Nixon on whether Gaza was occupied. She offered no meaningful response.
Fine questioned Nixon's assertion of how many Palestinians have been killed, noting the data comes from Hamas itself.
"You are repeating a number that is given by terrorists," Fine added, pressing Nixon on how many Palestinian casualties are "terrorists."
"There are hundreds and thousands of children that have died," Nixon said.
Speaker Renner did not respond to our request for comment on this drama. If and when he does, this piece will be updated.