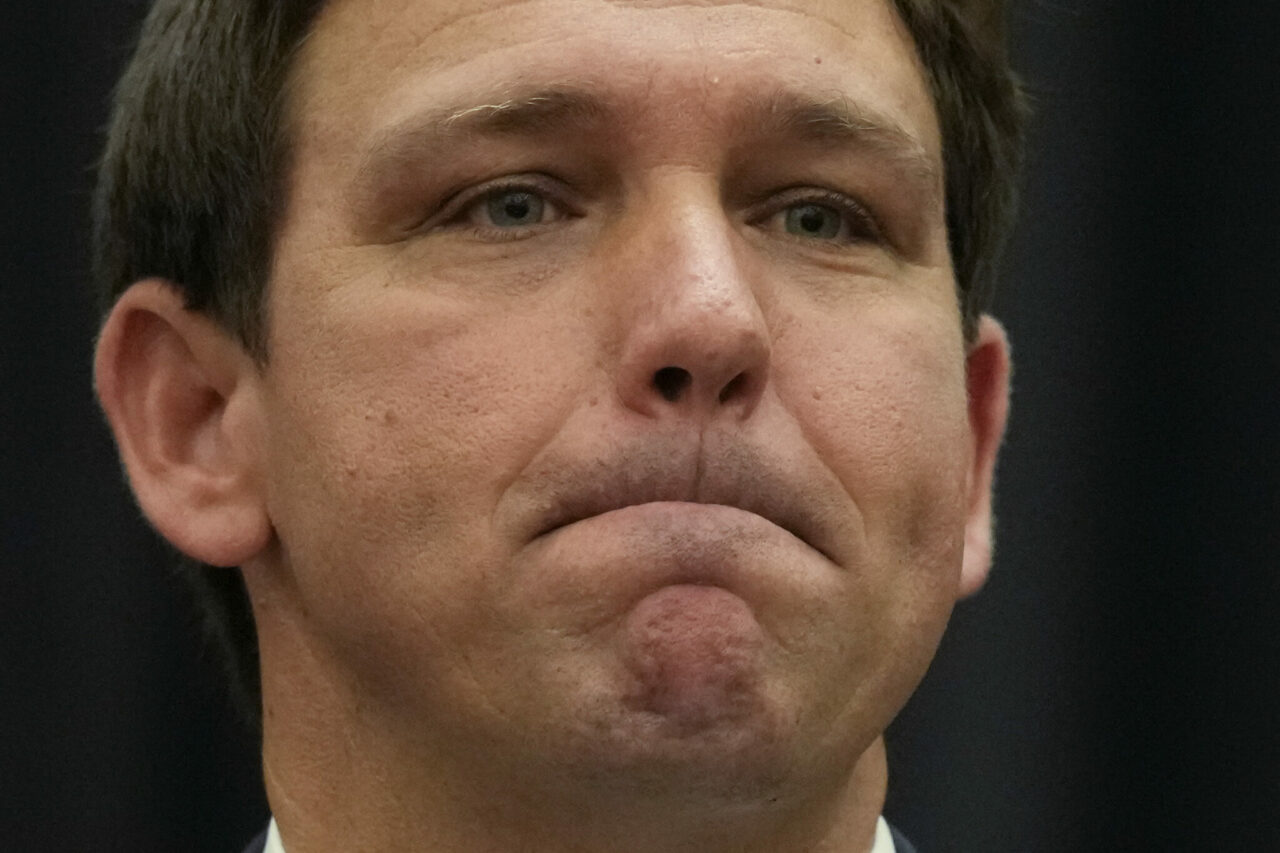 'There seems to be no momentum for any of Trump's challengers in the state.'
Tobacco Road is proving to be an uphill climb for Ron DeSantis' presidential hopes.
Yet another poll of North Carolina Republicans is showing the Florida Governor under 15%, in the latest indication that the Tar Heel State may present an Achilles' heel for the 2024 presidential candidate.
If there's good news from the early-November Meredith College survey of 355 registered voters, it's that DeSantis is up 1 point to 14% in the new survey. He's ahead of former South Carolina Gov. Nikki Haley (9%) and entrepreneur Vivek Ramaswamy (8%).
However, former President Donald Trump has majority support, with 51%, maintaining his level from the last poll.
"Trump's lead in North Carolina seems very consistent since the last administration of the Meredith Poll. Even with Republicans dropping out of the race, there seems to be no momentum for any of Trump's challengers in the state," said Meredith Poll Director David McLennan.
This dismal DeSantis number is in line with another recent survey of the race. The Governor had 12% in an October poll from the John Locke Foundation, 40 points behind Trump and just 1 point ahead of Haley in the state.
While North Carolina apportions its 75 delegates proportionally after its March Primary, the current trend suggests Trump will get the majority of them, with other candidates battling for scraps.
The Governor has been endorsed by 19 public officials in the state. State Supreme Court Justice Phil Berger Jr. is on board, as are state Sens. Danny Britt, Jim Burgin and Bobby Hanig. State Reps. Jennifer Balkcom, Allen Chesser, Kevin Crutchfield, Kenneth Fontenot, Keith Kidwell, Jarrod Lowery, Jeff McNeely, Dennis Riddell, Steve Ross, Jason Saine, Wayne Sasser, Sam Watford, David Willis and Matthew Winslow are also endorsing.
DeSantis has traveled to the state this cycle, even addressing local issues, though that doesn't seem to have helped him in polls.
During his most recent appearance in North Carolina, the Governor made news by vowing to restore "the name of Fort Bragg to our great military base in Fayetteville, North Carolina."
"And thank the people that have served there. And they're proud of their service there. It's an iconic name and iconic base. We're not going to let political correctness run amok in North Carolina," DeSantis said to cheers.
Fort Bragg was renamed "Fort Liberty" on the recommendation of the Department of Defense's Commission on the Naming of Items. The goal was to change names of facilities "that commemorate the Confederate States of America or any person who served voluntarily with the Confederate States of America."