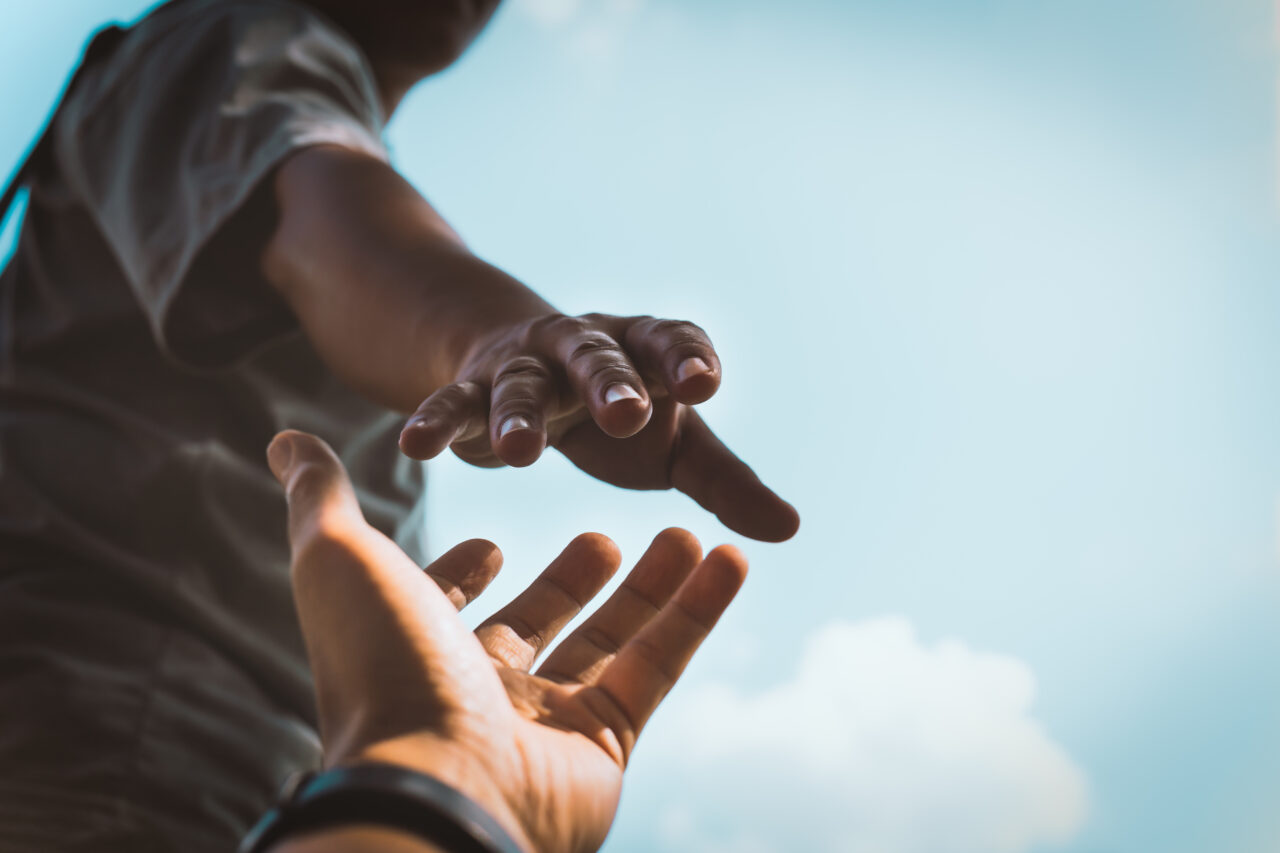 'It can often be really difficult to assess where you are in life.'
The MolinaCares Accord, in collaboration with Molina Healthcare of Florida, evaluated ways to establish a healthy and resilient Florida with a virtual panel discussion looking at various nonprofit organizations' methods for improving residents' lives.
The panel included Family Scholar House CEO Cathe Dykstra, Lee County Homeless Coalition Executive Director Michael Overway and Associate Director of Financial Wellness for Branches, Christine Coronado.
Each offered insight into their organizations' best practices for improving lives through health care, mental health care, housing, education, job training, vocational training, financial literacy and more.
Each organization is receiving support from The MolinaCares Accord to assist with its services.
Family Scholar House is based in Louisville, Kentucky, and operates with a mission to end the cycle of poverty by empowering families and young people to succeed in education and achieve lifelong self-sufficiency. The group is already active in Jacksonville, with a campus set to open soon, and will be deploying resources and a campus in Orlando as well.
Dykstra said the organization's model focuses on both short- and long-term support and goals and it utilizes the Arizona self-sufficiency matrix to track progress.
"It can often be really difficult to assess where you are in life," Dykstra said, comparing the challenge to the relative ease of monitoring academic progress through grade point averages or job performance through annual reviews.
The matrix tracks more than 200 fields of information for each household the organization serves, allowing staff to respond in real time to needs to achieve self-sufficiency for the client.
That database, it's also worth noting, is available to any other organization free of charge.
"We see this as a continuum and as a resource where we're all in this together," Dykstra said.
Likewise, Overway touted his organization's Bridges Out of Poverty program, which aims to break the cycle of generational poverty. He explained that for many who have grown up and lived under the cloud of poverty, it sometimes seems easier to just stay in it. Bridges Out of Poverty inspires clients to imagine a life without poverty, in search of what Overway described as an "aha" moment.
"We really help them to reimagine what their life can be by taking out the day-to-day chaos and inserting structure," Overway said.
Earlier this year the Homeless Coalition hosted a simulation, giving professionals in the community outreach field an opportunity to experience poverty through the eyes of real families living it. The idea was to help organizations and individuals working with them understand the complexities of poverty to better address the reasons for it.
Overway supports, at least in theory, the concept of housing first. He recalled one example in particular in which a homeless man was costing local taxpayers about $42,000 a year to cover things like temporary housing, jail stays, health care and mental health care. To house that same person would have cost about $16,000.
But he said it's more complicated than just providing someone a home, noting the series of wrap-around services that are needed to foster long-term success. Panel moderator Dara Kam, a reporter for the News Service of Florida, described it as a focus on "the whole self."
"We have to understand that when we do rehouse folks we have to make sure that we bring forward the provision of health care services and the provision of mental health care services very rapidly," Overway said, noting that when rehousing occurs with wrap-around services, there is a 97.3% success rate over two years.
Coronado's Branches program, meanwhile, emphasizes financial wellness. She called financial literacy the "special sauce" for long-term success.
"Think of it as the key to unlocking the future for you and your family," Coronado said.
Branches teaches people, young and old, how to make smart financial decisions, both on spending and saving, as well as how to build a good credit score, which can help individuals climb out of poverty by opening doors to home ownership, affordable housing, business opportunities and more.
They also provide support connecting clients with services that can help meet financial goals, such as helping college students fill out financial aid forms or connecting families to food or other government assistance.
All of the panel experts mentioned the upcoming holiday season as a potential source of stress and financial hardship. Coronado said there is often an increase in need for things like meals, or families looking for help getting gifts for their loved ones. But they each agreed the problem tends to carry over into January.
Dykstra said there is an abundance of support during the holidays for things like meals and gifts, even housing. But after the festivities are over, people suddenly notice large credit card bills or no longer have access to the level of charitable activity present during, in particular, the Christmas season.
"A lot of times families just aren't prepared for after the holidays," she said.
Coronado agreed, noting that her organization tries to prepare families for that. They educate clients on tax time and talk to them about plans for their tax returns.
"What are you doing with your refund," she asks those seeking help, adding that it's often a good idea to plan for the next holiday season by setting some of that cash aside to avoid accruing debt in the future.