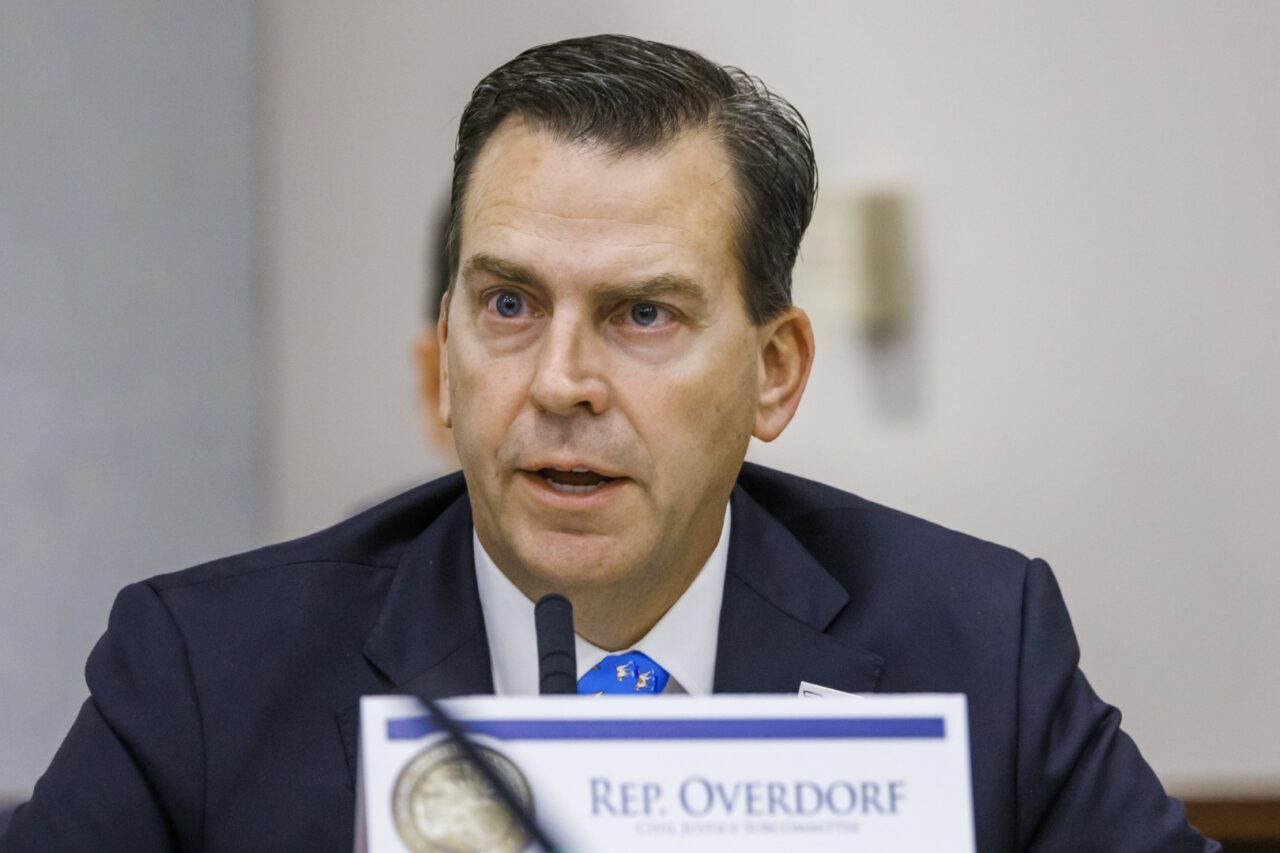 The measure, if approved, would impose steep punishments for using devices like Apple AirTags to track others without their consent.
Today in Florida, if someone installs a tracking device or application on another person's car or cellphone, the offender faces up to 60 days in jail and a $500 fine.
That's an insufficient punishment for the crime, according to Palm City Republican Rep. Toby Overdorf, who this month filed legislation (HB 401) levying what he believes is a proper penalty.
Under Overdorf's proposed changes, the infraction would rise from a second-degree misdemeanor to a third-degree felony, punishable by up to five years in prison and $5,000 in fines.
The bill would also tweak the existing law, which state legislators unanimously approved in 2015, to address devices like AirTags, which seldom require installation. It would ban placing such devices on another person or their property without their knowledge, a restriction not clearly stated in the law now.
There would still be exceptions for law enforcement officers who install tracking devices or applications as part of a criminal investigation and the owners or lessees of motor vehicles in certain circumstances.
Parents, legal guardians, caregivers of adults and people "acting in good faith" for business entities would also have exemptions in some cases as well.
Overdorf's measure comes a month after the number of plaintiffs suing Apple for failing to prevent stalkers from abusing its popular AirTag tracking product rose to 38.
AirTags, which debuted in 2021, cost $29 apiece, are about the same size of a half-dollar coin and offer "unparalleled accuracy, ease of use, and affordability." In many cases, they require no installation. They're marketed as handy devices to find personal belongings like car keys, using the locational service of an iPhone or digital device, not GPS, for tracking.
All those attributes have made them the "weapon of choice of stalkers and abusers," the 41-page complaint filed Dec. 5 in California says.
The filing cites at least two murders in which the culprit used an AirTag to track their victims.
Last year, a police officer in Miami-Dade County named Javier Magarin was charged with using an AirTag to stalk his ex-girlfriend. A police report said he would text her to say he knew where she was or just show up.
Stuart Kaplan, a lawyer and former FBI agent, told CBS Miami, "It's not unheard of. It happens more often than not."
Apple announced in May that it was teaming up with Google to thwart unwanted tracking through Bluetooth devices — including AirTags, Tile, Chipolo and Pebblebee — from being used for creepy purposes.
Florida Politics contacted Overdorf's Office for comment but received none by press time.
___
Editor's note: This report has been updated to correctly state the maximum prison sentence a violator would receive under the updated law.