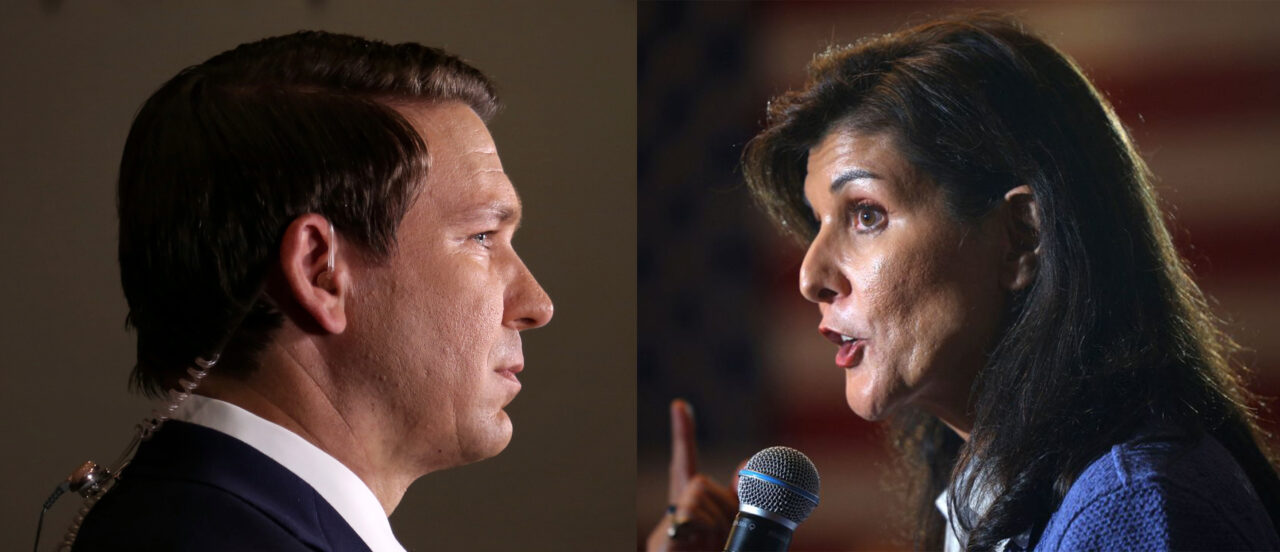 'That is totally inappropriate for the United States of America.'
Florida's Governor is speaking out in favor of the right to express yourself without identifying yourself.
Ron DeSantis is arguing against Nikki Haley's assertion that social media users should be "verified," a position the former South Carolina justified on "national security" grounds.
DeSantis argued that the proposal was reminiscent of something embraced by the totalitarian regime in Beijing.
"Forcing disclosure of names and registration, that's what China has done. China did that recently. That is totally inappropriate for the United States of America," he said on Wednesday's Glenn Beck Show.
DeSantis lumped in Haley's idea with the "cancel culture" he claims has beset people on the right.
"You can lose your job. If you're a conservative, you can have things done to you," DeSantis said, not specifying what those things are.
As his account on the X social media platform stated Tuesday evening, the Governor cited the anonymity of the Federalist Papers' authors Alexander Hamilton, John Jay and James Madison as examples of why posters without real names attached to their posts merit protection.
"That's a long tradition in our country," DeSantis said.
DeSantis also believes that Haley's "totally unacceptable" proposal gives a window into who she is, adding that it places her outside the mainstream in the GOP.
"I wasn't surprised she said it because I think that's just who she is, but it was totally out of bounds of what would be acceptable in the Republican Party," DeSantis asserted.
Amid Haley's rise in polls, DeSantis is betting that the right to free speech may resonate with Republicans as a potentially disqualifying wedge issue. It's clear that Beck and other conservatives will give him the platform to make that case.
You know who were anonymous writers back in the day? Alexander Hamilton, John Jay, and James Madison when they wrote the Federalist Papers.

They were not "national security threats," nor are the many conservative Americans across the country who exercise their Constitutional… https://t.co/YkAGMhUVCX

— Ron DeSantis (@RonDeSantis) November 15, 2023