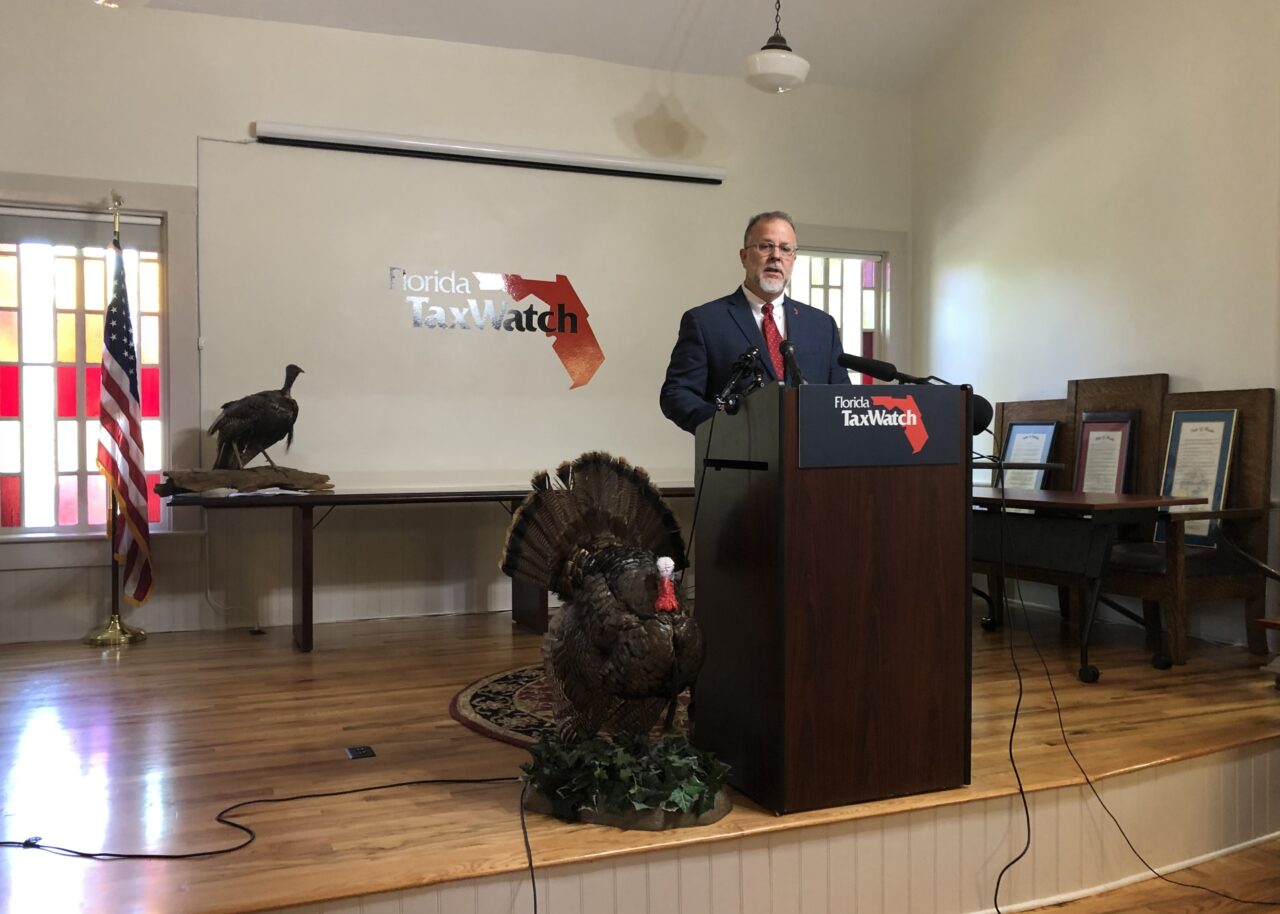 The fired EVP said Dominic Calabro made sexual advances toward female employees.
Around this time last year, Florida TaxWatch announced Tony Carvajal would succeed longtime President Dominic Calabro.
Leaders of the organization made clear a succession plan was in the works.
However, within months, TaxWatch fired Carvajal as Executive Vice President.
The acrimonious situation took a new turn after Carvajal filed multiple whistleblower complaints. He alleges in a lawsuit filed this week that Calabro drank at work and insisted others did as well and that the organization's longtime leader made "inappropriate comments and sexual advances" on female employees.
At this point, Carvajal said he has no choice but to take concerns public in litigation. "It is the only route I have to go," Carvajal said.
Carvajal said that he had heard complaints about Calabro's behavior throughout his nearly three years as the executive vice president at TaxWatch.
"I had a series of situations (that caused) me to very directly talk to Dominic about where my boundaries were," Carvajal said. "I'd say in the Summer of 2022, the situation just really got worse, and more employees kept coming to me. As the chief staff officer, I had to investigate and work on the issues."
He said he approached Calabro in March with concerns but was rebuffed. Then he approached Senior Advisor Steve Evans and TaxWatch Board Chair Piyush Patel. But nothing changed and Carvajal was fired in April.
Jeff Kottcamp, now the Executive Vice President and General Counsel for TaxWatch, said the termination was justified.
"It is unfortunate that a former employee chose this path after his April 2023 termination," Kottcamp said in a statement. "Mr. Carvajal's initial complaint filed with the U.S. Department of Labor resulted in a finding that his allegations are without merit and that his discharge for misconduct was appropriate. Florida TaxWatch is a private nonprofit entity and will not comment any further on pending litigation."
Carvajal said that statement addressed one complaint he filed with the federal Equal Employment Opportunity Commission. But he also filed a second EEOC complaint about financial concerns within the organization. That remains pending, and Carvajal said the organization should not be so dismissive of his concerns.
"I'm extremely disappointed that the board did nothing after my termination," Carvajal said.
"I've been told information just didn't filter down, but a lack of curiosity is a problem in itself."
The conflict surfaced days before Florida TaxWatch's upcoming annual meeting in Ponte Verde from Nov. 29-Dec. 1.
There's been no discussion of succession publicly since Carvajal and TaxWatch parted ways. In July, Carvajal was named the new Association of Florida Colleges CEO. Carvajal said his complaint isn't motivated by a failure to promote him after the succession plan was officially announced.
"There may be a question if I was bitter because I wasn't elevated into the President role," he said. "Far from it. It has nothing to do with that and everything to do with the complaints as written out."