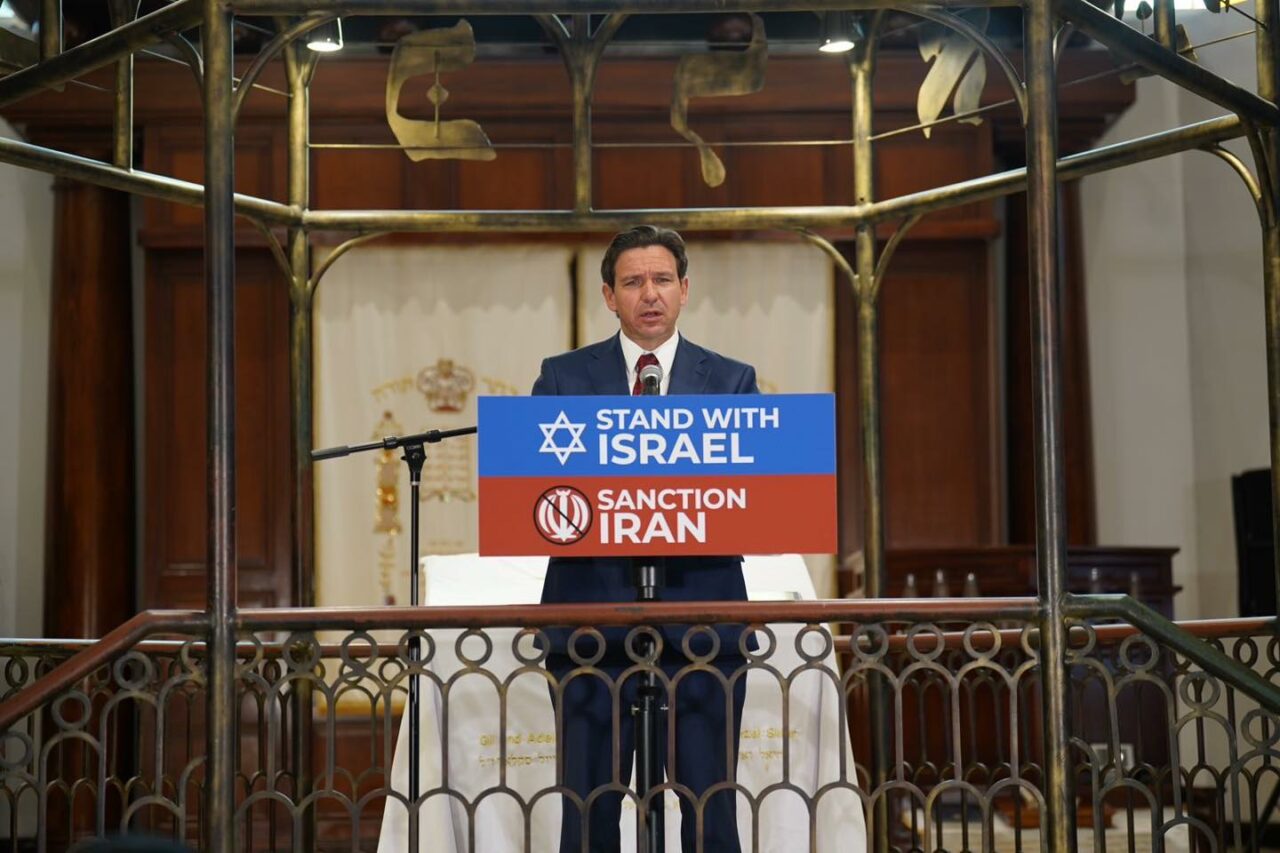 Nearly as many people strongly disapprove of the Governor as those who have any sort of negative feelings toward Palestinians.
New polling from NBC News shows Florida's Governor at a nadir of popularity nationally, with Palestine with a slightly higher net favorable rating than Ron DeSantis has.
While Palestine has a lower favorable rating than the Republican presidential candidate, with 20% approval versus 27% for DeSantis, his unfavorable rating is what really tips the scales.
While 47% of respondents disapprove of DeSantis, only 38% disapprove of Palestine in the survey conducted by Hart Research Associates and Public Opinion Strategies, the latter of which has previously done polling for DeSantis' political machine in the 2024 cycle.
In the poll released Sunday, nearly as many people have a very negative impression of DeSantis (37%) than who disapprove writ large of Palestine, many of whose people are currently dealing with the ongoing onslaught from the Israeli Defense Forces as the effort to uproot and destroy Hamas continues in the region.
During a CNN interview Sunday, DeSantis told host Jake Tapper that he opposed a "push for a so-called two-state solution" between Israel and Palestine, given "the Palestinian Arabs have never embraced Israel's right to exist as a Jewish state" and that because of that, the proposal could end up "being a stepping stone to the destruction of Israel."
DeSantis has used Palestinians as a punching bag on the 2024 campaign trail. He has claimed that stateside pro-Palestinian protesters are "bozos" who are "advocating a second Holocaust." He has also attempted to eliminate student chapters at Florida universities that he says support "Hamas terrorism." Additionally, the state just held a Special Session of the Legislature that was largely devoted to supporting Israel symbolically.
More recently, the Governor griped about Bethlehem, which is controlled by Palestinian Arabs, as a "pigsty" and went on to complain about a historic mosque next to the Church of the Nativity.