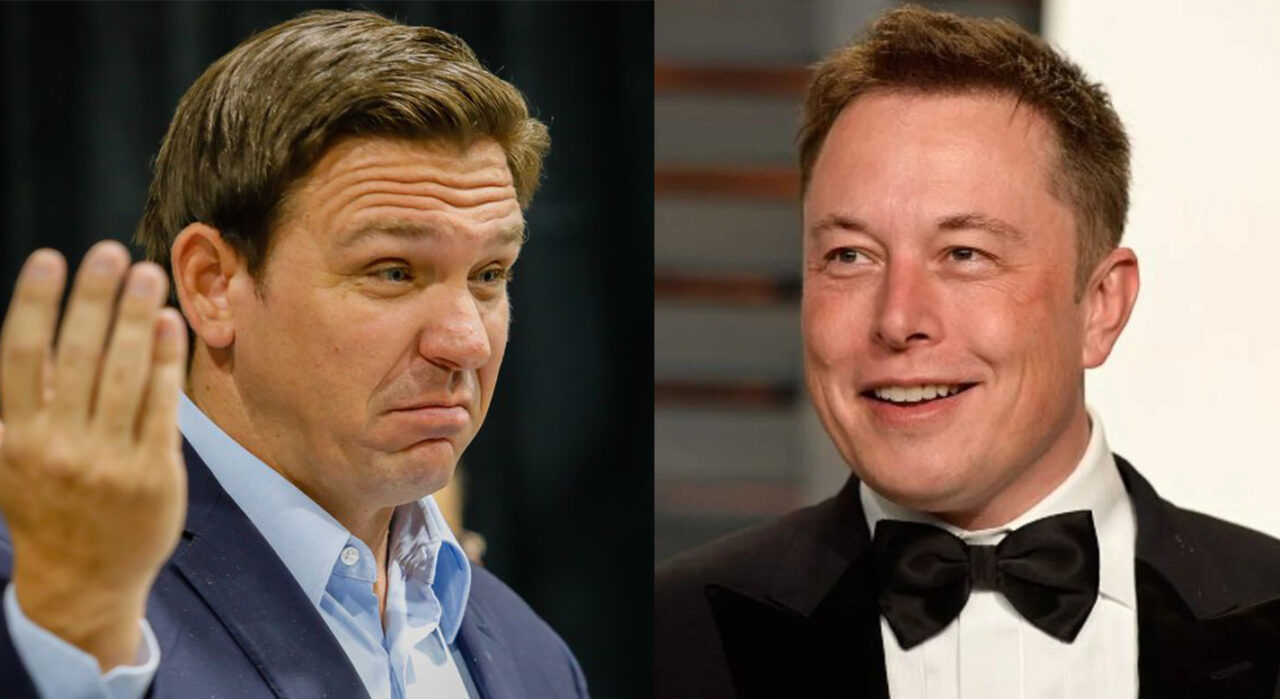 'I have constituents in Florida whose kids don't even want to go to campus.'
Gov. Ron DeSantis said pro-Hamas demonstrators promoting antisemitic messages on college campuses pose a greater threat than right-wing voices online. That includes controversial comments by Elon Musk, owner of X and one of the world's wealthiest men.
"We have Jewish students fleeing for their lives because you have an angry mob, and yet they have not done what they need to do to protect the safety and well-being of those students," DeSantis told CNN's State of the Union. "I have constituents in Florida whose kids don't even want to go to campus in the advent of this because of such a hostile environment."
CNN host Jake Tapper during a Sunday exclusive interview pressed DeSantis on controversial comments made by Musk. After a user spread the theory Jewish people intend to replace White people, Musk commented, "You have said the actual truth."
That led to a flood of advertisers abandoning the platform. DeSantis, a long-time ally of Musk, declined to condemn Musk's remarks.
Tapper noted Musk later clarified he was speaking specifically about the Anti-Defamation League and other Jewish groups.
"I know you're very upfront when you see antisemitism on the left," Tapper said. "Is antisemitism on the right something that concerns you as well?"
DeSantis said he condemned antisemitism "across the board" and he had not seen Musk's comments, even after Tapper read them on air. The Florida Governor said he has been surprised by the level of antisemitism across Florida since the Oct. 7 Hamas terrorist attacks in Israel.
"And I'm somebody who signed breakthrough legislation in Florida to combat antisemitism on college campuses," he said. "And yet what you've seen come through since then — and you have seen it on both sides — but I will say this. The difference is that on the left, that tends to be attached to some major institutional power, like some of our most august universities, whereas I think on the right, it tends to be more fringe voices that are doing it."
He went on to dismiss anti-Israel comments by conservative pundit Candace Owens and Turning Point USA Founder Charlie Kirk, a part-time Florida resident.
"With respect on that, to have somebody who's, like, blogging and doing stuff like that … okay that's an issue," DeSantis said. "But to compare that for how some of these most powerful universities in the country have responded to this?"
On Musk in particular, DeSantis defended the billionaire, who he said has been the subject of media distrust.
"Elon has had a target on his back ever since he purchased Twitter, because I think he's taking it in a direction that a lot of people who are used to controlling the narrative don't like," DeSantis said.
Of note, DeSantis has come under fire from Jewish leaders on the left and right in Florida for doing too little to curb both right-wing Nazi demonstrators and left-wing Hamas sympathizers stepping up activity in the state.
After the Florida Department of Law Enforcement arrested Nazi protesters for flying anti-Jewish propaganda over I-4, Florida Democratic Party Chair Nikki Fried called the arrest insufficient.
"Ron can point to this arrest as proof of action — and I'm sure he will — but we all know it's not enough," Fried said in September. "For what seems like the thousandth time, we call on Ron to do the bare minimum: vocally condemn neo-Nazism and all forms of hate speech."
Meanwhile, state Rep. Randy Fine, a Republican who sponsored the antisemitism law DeSantis referenced on CNN, recently withdrew his endorsement of DeSantis over the issue. He posted in October that students don't feel safe on Florida campuses because DeSantis has failed to enforce the law.
"Refusing to enforce the law was the final straw in losing my support," Fine posted on X. "Jewish students at USF don't feel safe, and there is no airplane they can board to go somewhere they will."
Meanwhile, pro-Palestinian students groups in Florida legally challenged any efforts to shut down demonstrations and student groups behind them as a violation of First Amendment rights.
University officials have also declined to enforce the law in some cases and said university officials cannot legally deactivate student organizations without risking personal liability.