Gonzalez Republican Rebekah Bydlak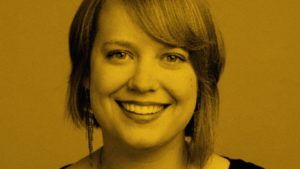 has raised nearly $108,000 for her campaign to take over for Rep. Clay Ingram in House District 1.
Bydlak raised $6,725 last month, bringing her fundraising total to $107,987 since filing for the seat in August. She also sent $2,656 during the reporting period, leaving her with about $88,000 on hand heading into March.
The February numbers follow nearly $14,000 in contributions received in January.
Bydlak brought in 28 contributions last month, including a pair at the campaign maximum of $1,000.
The max checks from Rich Howard and Cliff Maloney were complemented by another four checks for $500, one each from the Pensacola Indoor Shooting Range, health care exec Anna Benson, former Rep. Susan Goldstein and Jason Broxson, the son of Gulf Breeze Sen. Doug Broxson.
Spending included $2,141 in payments to Gainesville-based Data Targeting Research and $350 to Robinson Hanks Young & Roberts for accounting work. The remainder took care of credit card fees from fundraising platform Anedot.
Bydlak is far ahead, moneywise, in the HD 1 race. She faces former Rep. Mike Hill in the primary for HD 1. Democrat Vikki Garrett is the only other candidate to file for the seat.
Hill, who served in the House from 2013 through 2016, added $1,220 in February and spent $2,416. Since filing in September, he's raised $32,265 and had about $22,000 of that money in the bank at the end of last month.
His report showed 11 contributions, with retiree Diane Dobson, attorney Edmund Holt, rancher Jamie Siegmeister and investor Michael Price tying for the top spot with $200 checks.
Garrett showed $620 of new money in her report and has raised $12,575 through seven months in the race – somewhat impressive, given the district's hefty Republican advantage.
Only one Democrat has made the ballot in HD 1 since it was redrawn – Gloria Robertson-Wiggins in 2014 – and without counting loans, she raised just $750 throughout her campaign.
Garrett finished the month with about $7,500 on hand.
HD 1 covers the western inland portion of Escambia County, including Brent, Bellview, Ensley, Ferry Pass, Gonzalez and Molino. Ingram went virtually unopposed in 2012 and 2016, and in 2014 defeated Robertson-Wiggins with nearly 70 percent of the vote.