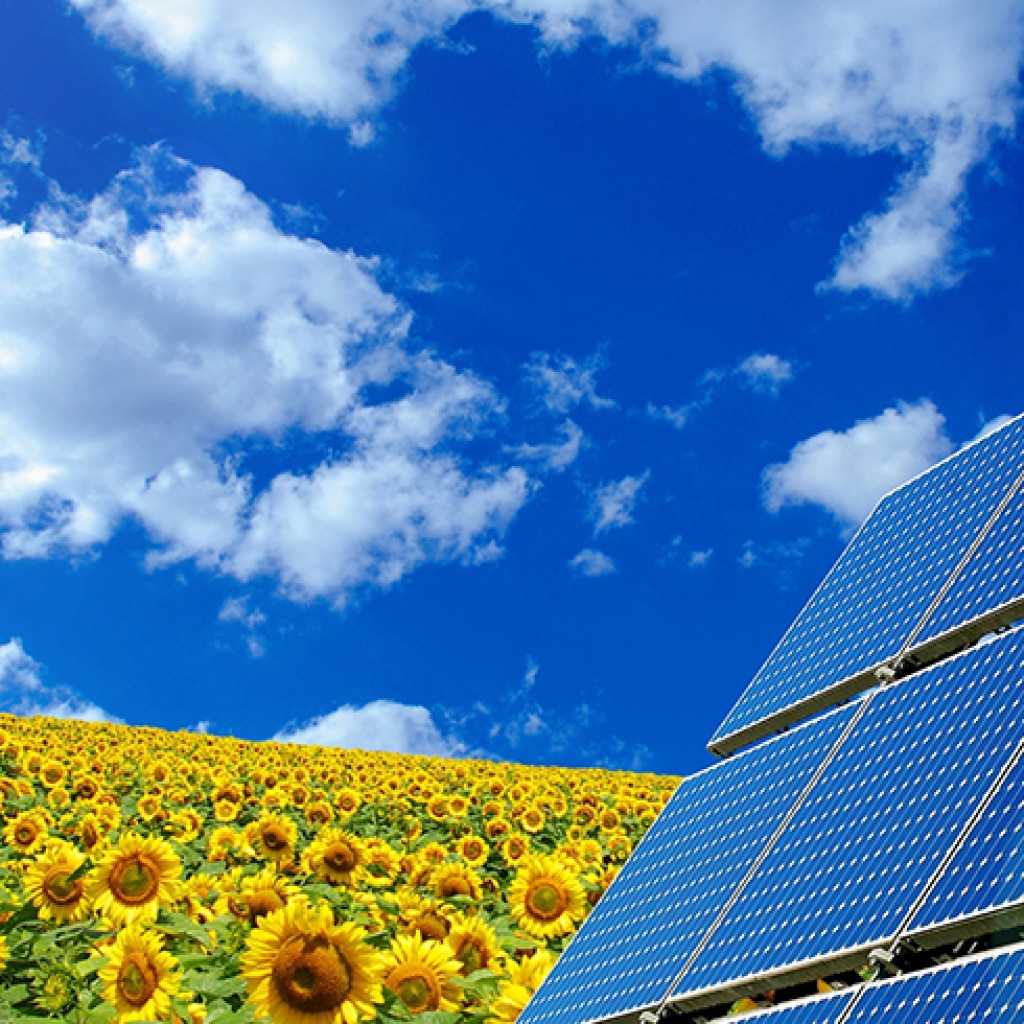 Consumers for Smart Solar — a bipartisan coalition of business, civic and faith leaders — launched a campaign Wednesday to place its new Smart Solar Amendment on the 2016 General Election ballot.
The Smart Solar Amendment is what supporters call a "consumer-friendly alternative" to a similar amendment proposed by Floridians for Solar Choice.
Although both amendments seek to give greater access to solar energy, the Smart Solar Amendment allows state and local authorities to enact common-sense consumer protection rules. The measure also takes steps to make sure that big, out-of-state solar companies do not get a "free ride at the expense of Florida's traditional electric consumers."
The ballot language is as follows:
Rights of electricity consumers regarding solar energy choice

This amendment establishes a right under Florida's constitution for consumers to own or lease solar equipment installed on their property to generate electricity for their own use. State and local governments shall retain the ability to protect consumer rights and public health and safety, and to ensure that consumers who do not choose to install solar are not required to subsidize the costs of backup power and electric grid access to those who do.
During a news conference outside the Orange County Supervisor of Elections office, leaders of the newly formed committee formally registered their campaign and signed the first petitions themselves.
The group released a video (titled "A Tale of Two Amendments") contrasting the competing solar initiatives, as well as launching a new website — www.SmartSolarFL.org — along with a Twitter account (@SmartSolarFL), Facebook page (Smart Solar FL) and YouTube channel (Smart Solar FL).
Consumers for Smart Solar is led by former State Reps. Dick Batchelor of Orlando and Jim Kallinger of Winter Park. Both emphasized the broad, bipartisan opposition to the "Shady" Solar Amendment, an initiative they believe contains provisions explicitly barring common-sense consumer protection rules.
"On both sides of the aisle, there is broad agreement that solar will be an essential part of Florida's energy future," Kallinger said.  "That's why we asked Floridians for Solar Choice to consider changes to its ballot language that would protect consumers, not just big, out-of-state solar companies.  We're here today because they refused."
"Solar energy is essential to Florida's future," Batchelor said. "Yet, Floridians should not have to sacrifice consumer protections to gain greater access to solar energy. That's where our amendment comes in. The Smart Solar Amendment establishes the constitutional right of every Floridian to generate solar energy; it permits state and local authorities to establish proper consumer protection rules; and it allows policymakers to make certain traditional energy consumers are not forced to subsidize out-of-state solar companies."
Also at the event was former Public Service Commission Chairman Matthew M. Carter II, who warned that the solar power amendment proposed by Floridians for Solar Choice creates a "dangerous, privileged class of businesses" exempt from sensible regulation. Under that amendment, he said, solar energy facilities would be the only businesses in Florida granted constitutional immunity to consumer protection legislation.
"The shady solar amendment grants truly grotesque, constitutionally embedded regulatory exemptions to solar energy companies," Carter said. "It allows them to act as public utilities without any of the rules of the road that protect consumers from fraud, overbilling or abusive business practices. It's dangerous for consumers, whether they choose solar or not."
Julio Fuentes, president and CEO of the Florida State Hispanic Chamber of Commerce agreed, adding that the Floridians for Solar Choice amendment would inevitably result in hefty subsidies at the expense of traditional, non-solar consumers.
"You shouldn't have to pay your neighbor's grocery bill, water bill or dinner bill — and you shouldn't have to pay their electric bill either," Fuentes said. "Under the shady solar amendment, out-of-state solar companies will make a lot of money selling excess energy back to the electric grid — but they won't actually pay to repair or maintain the grid. Every time those companies sign up a new customer, traditional energy consumers will pay more to maintain the grid. And inevitably, that means ever-higher electric bills."
"While the shady solar amendment will force Florida's families to subsidize solar, the smart solar amendment will ensure that consumers are not left holding the bag. Our bag is already full," said Billie Tucker, chairwoman and CEO of the Grassroots Victory Tour and co-founder of one of the nation's largest Tea Party groups.
"I rarely agree with Tea Party leaders," said Screven Watson, former executive director of the Florida Democratic Party. "However, the special privileges granted to the shady solar amendment are so obscene that I'm not surprised to see such a broad coalition opposed to it. I'm a strong believer in solar energy and I'm proud to support the smart solar amendment, a sensible, consumer-friendly alternative.
Consumers for Smart Solar will now start gathering the required 683,149 signatures for the constitutional amendment to be placed on the ballot. More information on Consumers for Smart Solar, is at www.SmartSolarFL.org, follow @SmartSolarFL on Twitter and like Smart Solar FL.