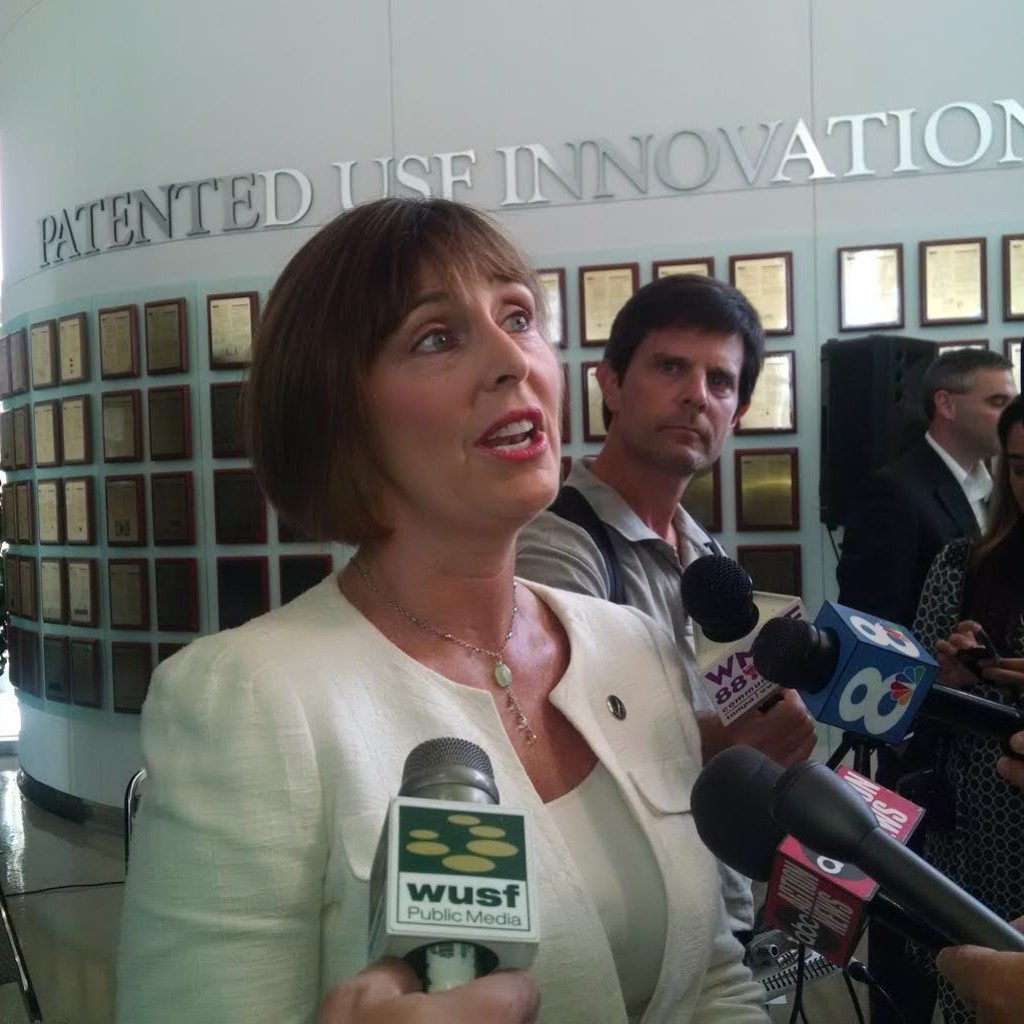 Tampa Bay area Democratic U.S. Rep. Kathy Castor says she's not ready to say whether she supports the Iran nuclear deal, but will within the next week or so.
"I'm still visiting with constituents and doing my research," Castor told reporters who gathered to speak with her after she participated in a news conference on the University of South Florida Tampa campus.
Castor and the rest of her colleagues will vote on the issue next month when Congress reconvenes. If the GOP-led House and/or Senate votes to block the deal, President Barack Obama has already pledged to veto it. That means Republicans must pick up 44 Democrats in the House and 13 in the Senate to reach the two-thirds majority needed to override a presidential veto — assuming all Republicans are present and vote for it — and none have come out publicly in support of it to date.
In May, Castor was one of 151 House Democrats who signed a letter supporting the then-unfinished Iran negotiations: None have come out against the deal since it was completed.
Two of Castor's fellow Democrats in the Florida delegation — Alcee Hastings of Delray Beach, and Ted Deutch of West Boca — already have voiced their intention to vote against the deal. Florida Democratic Sen. Bill Nelson said two weeks ago that he supports it.
Florida Politics asked Castor whether she was feeling political pressure on the vote?
"That goes with the territory," she said, smiling. "I enjoy doing research and analyzing complex issues and I'm going to make an announcement in another week or two."
Castor was also asked about her request that the federal Department of Education review the situation with school in South St. Petersburg that came to light after a damning report published by the Tampa Bay Times this past weekend. The story reported how after the Pinellas County School District abandoned integration efforts in 20o7, five of the county's most segregated schools are falling at rates far worse than almost anywhere else in the state.
"When you think about the students in that area, they're economically isolated," Castor said. "They're not getting all the help that they need. Sixty-years ago, the U.S. Supreme Court decided in a case called Brown v. Board of Education that separate but equal was not constitutional in America, and it appears that has raised its ugly head right here in our own community, and I don't think people are going to stand for it. I'm not."
Castor said she had been exchanging voice mail messages with Pinellas County Superintendent Michael Grego, but said she intended to speak with him later Wednesday.