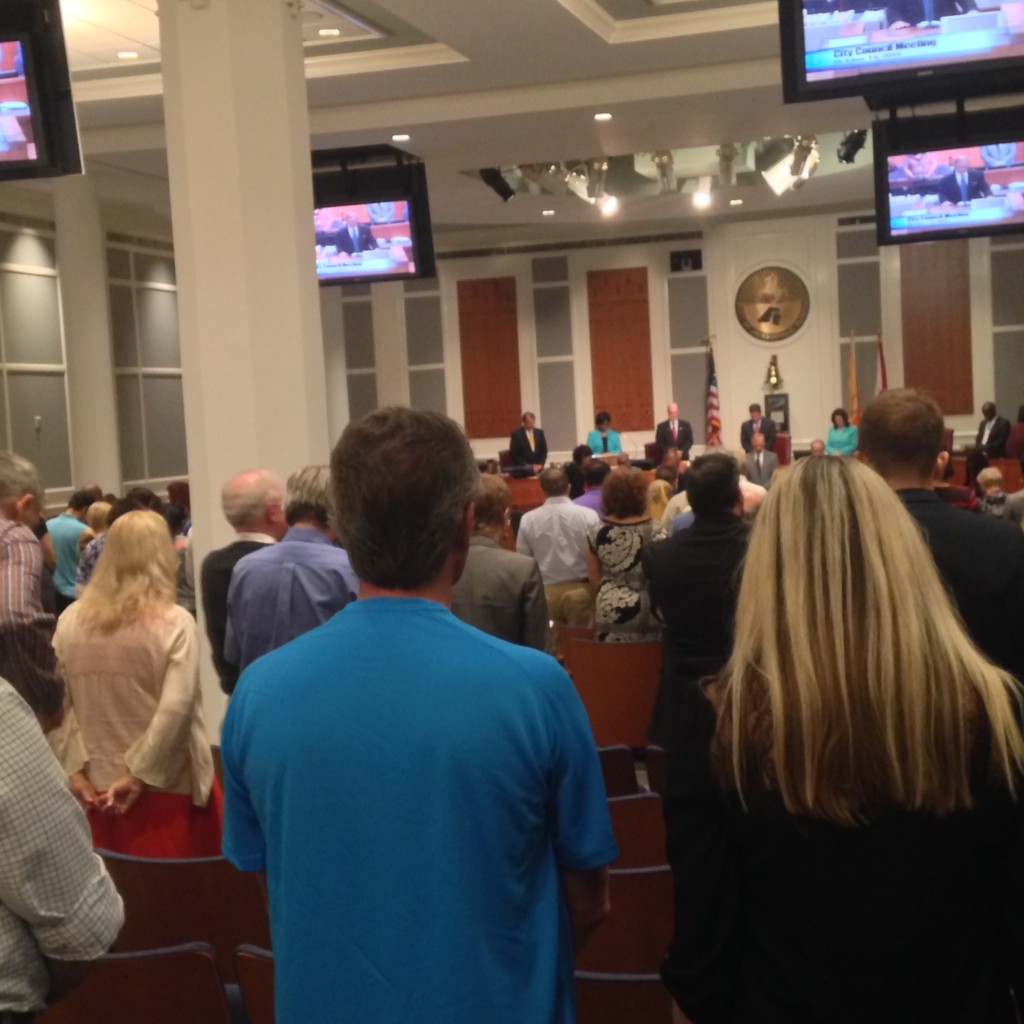 Jacksonville's City Council meets on Tuesday, and it could be a meeting dominated as much by interpersonal conflict as by legislation.
One topic worthy of note: the presentation of Inspector General Thomas Cline. He gave a shaky performance last week in front of the Inspector General Selection and Retention Committee in presenting his six-month review.
Cline saw that meeting as a "dry run" for Tuesday's presentation, yet Finance Committee members in attendance were left unimpressed by the lack of specific detail in documenting investigations, his high-level overview of processes, and his seeming inability to document the unique value he brings compared with the Council Auditor's office.
Councilwoman Lori Boyer of the aforementioned committee, and Finance Committee member, was to meet with Cline on Monday to discuss how his presentation can more tangibly address questions that she and other council members have regarding his office's effectiveness.
Those who've watched the long drama regarding the planned replacements of Planning Commission member Joey McKinnon (by Abel Harding, his next door neighbor) and Chairwoman Lisa King (by Donald Adkison, a prominent supporter of the man who defeated her for City Council a few months ago) will note that these measures are not on the Consent Agenda.
They will be finally decided on Tuesday, though, after the Rules Committee approved both moves by a 4-to-1 margin. The primary opponent to those moves, Tommy Hazouri, said afterward that the fight was a "lost cause."
Whether the votes go 18 to 1, 17 to 2, or 16 to 3 will provide some insight into  intracouncil politics. There's a possibility that Republican Jim Love (who stayed neutral in the mayoral campaign) will break ranks and support King, especially given the statement he had read into the record at Rules this past Tuesday.