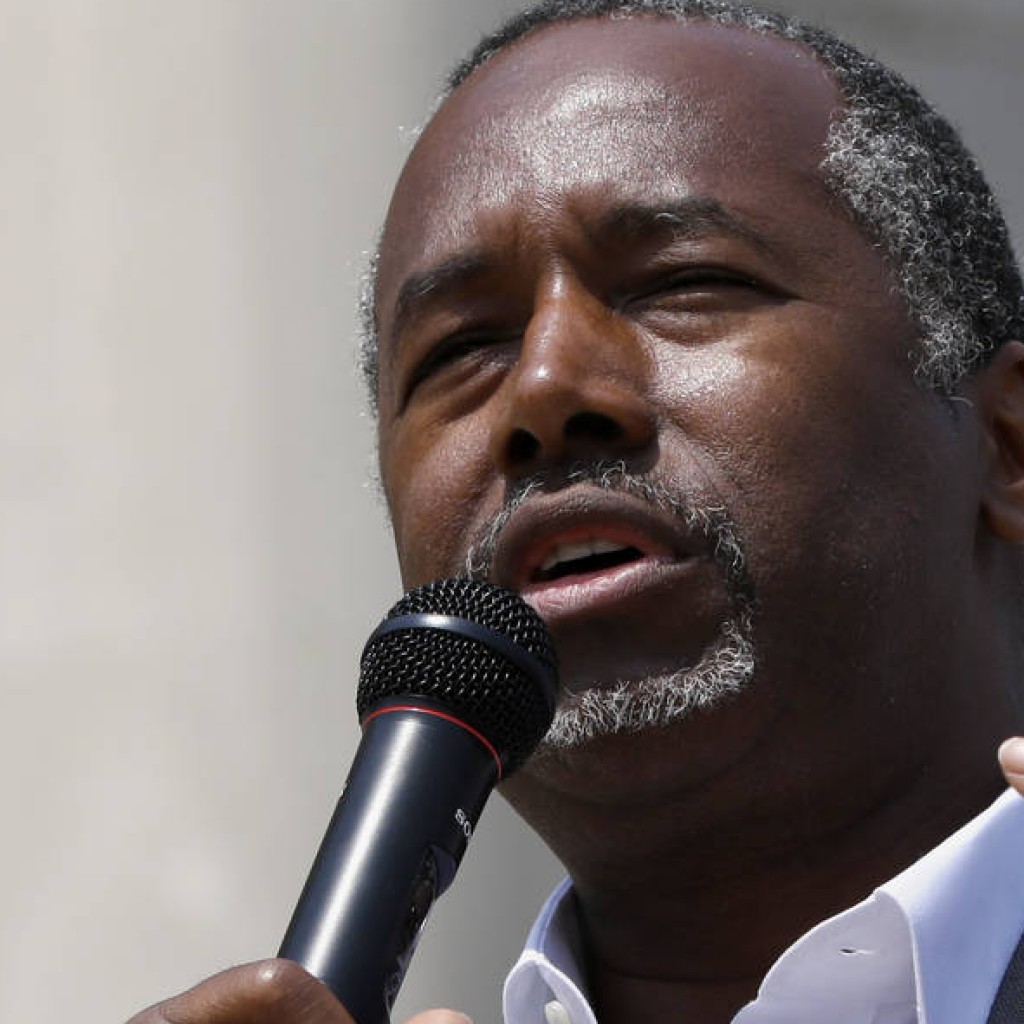 For the first time this year, Ben Carson has taken the lead nationally in a new CBS/New York Times poll.
Carson is at 26 percent with Donald Trump trailing with 22 percent in the GOP Presidential primary field.
From there, there's a big drop-off.
Marco Rubio is a distant third with 8 percent; Jeb Bush and Carly Fiorina are next with 7 percent.
Sen. Rand Paul of Kentucky, Sen. Ted Cruz of Texas, former Arkansas Gov. Mike Huckabee, and Ohio Gov. John R. Kasich each received support from 4 percent of those surveyed.
The new poll shows that Trump supporters are firmer in their support than Carson's. A majority of Trump supporters, 55 percent, said their minds were made up. But 80 percent of Carson backers said it was too early to say for sure that they would eventually support him.
The nationwide telephone poll was conducted Oct. 21-25 on cellphones and landlines with 575 Republican primary voters. The margin of sampling error is plus or minus 6 percentage points for each candidate. Additional findings from the full poll will be published Tuesday at 6:30 p.m.