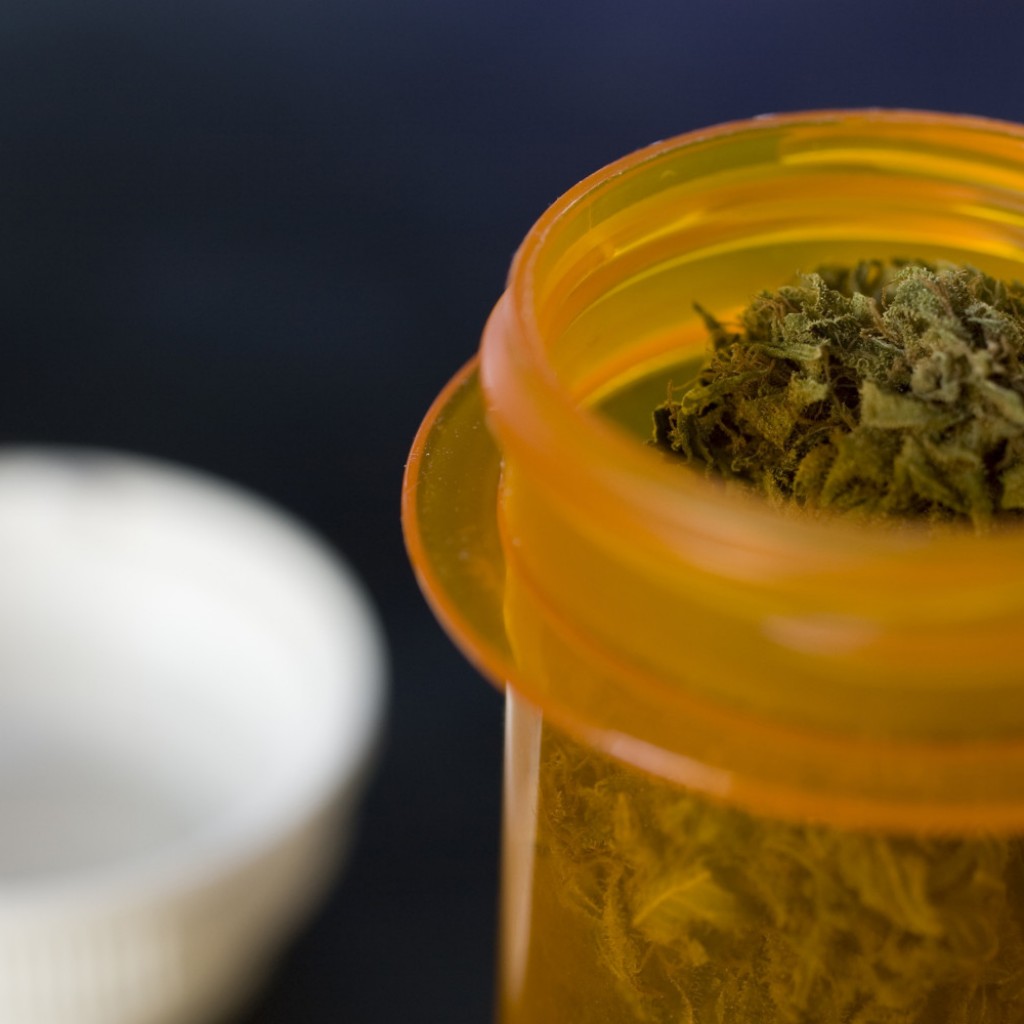 As the Florida House was about to pass the legal guidelines for growing medical pot in our state, an amendment ensured a small group of Florida nurseries would be the only folks allowed to propose handling the crop. The amended bill was signed into law by Gov. Rick Scott in 2014.
News reports at the time speculated that the nurseries trade association, Florida Nursery, Growers and Landscape Association (FNGLA) had a hand in the amendment. But Association CEO Ben Bolusky told the News-Press.com:
"The association did not help write the amendment. What (the association) did was throughout the session was to emphasize to legislators that if it was going to move forward on any type of medical marijuana bill, what they needed to do was ensure Florida agriculture, and especially nurseries that have greenhouse infrastructure, are not left on the cutting room floor."
Whatever the origin, and whatever direct involvement of FNGLA, the result was a select group of nurseries would be the only ones eligible to grow medical, low-THC pot.
One of the few was Simpson Nurseries, a Northwest Florida-based operation owned by the family of State Rep. Halsey Beshears. When Beshears first ran for the House he was chief financial officer of Simpson Nurseries.
At the time of the House vote on the amended bill in 2014, the Miami-Herald's Mary Ellen Klas noted the connection of the Beshears family business to the potential pot growing process. Klas also reported that Beshears did not file paperwork about a potential conflict of interest when he voted to pass the bill. She reached Rep. Beshears' father Fred, who told Klas that the family was "…very leery about that and anything to do with marijuana."
But a recent marijuana license application shows the Beshears family has now abandoned the concerns voiced by their patriarch.
As reported this week in the Tallahassee Democrat, among four Northwest Florida nurseries competing to grow and dispense marijuana is Hackney Nursery of Quincy. According to the report, Simpson Nurseries is part of the Hackney partnership and Rep. Beshears' brother Thad is the chief operating officer of Hackney. The same article said that Halsey Beshears "left the family business in 2013 after being elected to the Florida House."
While Halsey Beshears may have "left the family business" in 2013, campaign finance documents and other public records show the family business didn't leave him. There are many links from Rep. Beshears to Hackney and those who stand to profit if Hackney is licensed as a grower and dispensary. Here are a few:
Others in the Hackney web
State Rep. Halsey Beshears
* Voted for the amended bill that became law. As law it allows his family, friends and their companies to profit from medical pot
* Failed to file paperwork identifying potential conflict or financial gain
* Former chief financial officer of Simpson Nurseries, the partner to Hackney Nursery, a grower/dispensary license applicant
* Son of Fred Beshears and brother of Thad Beshears who are stakeholders of Hackney Nursery.
* Former president of Florida Nursery, Growers and Landscape Association (FNGLA) group some speculate pushed the amendment
Fred Beshears
* Rep. Beshears' father, and the owner of Simpson Nurseries
* After son voted to legalize medical marijuana, told press family was not likely to grow pot
Thad Beshears
* Brother of Rep. Beshears
* Chief operating officer of Hackney Nursery
JT Burnette & Kim Rivers
* Tallahassee-based investors with financial stakes in Hackney Nursery
* Also founders and financial stakeholders in Inkbridge, a private equity firm that owns property the Hackney application identifies as future pot dispensary site
* Burnette attended high school with Rep. Beshears
* Rivers, Burnette and their many corporate entities have donated thousands of dollars to Beshears campaigns
Davisson Dunlap III
* Principal of the Northwest Florida Law firm Dunlap & Shipman, PA
* Dunlap & Shipman handled Hackney Nursery pot application, and also is the registered agent for a corporation called Sunshine Cycles, Inc. Sunshine Cycle is owned by state Rep. Beshears.
* Dunlap and his firm are frequent donors to Beshears' campaign
Adam Hollingsworth
* Rep. Beshears' cousin
* Chief of Staff to Gov. Scott when Low-THC pot bill was signed into law
Kayvan Khalatbari
* Colorado-based adviser to Hackney Nursery for its Florida license application
* CEO of Denver Relief, the Colorado company Hackney identifies as advising them
* A proponent of Colorado's legalization effort that led to recreational as well as medical use being approved
* Also active in Illinois medical marijuana operations that resulted in legal claims that alleged Khalatbari was part of an antitrust conspiracy, as reported by the Washington Times.