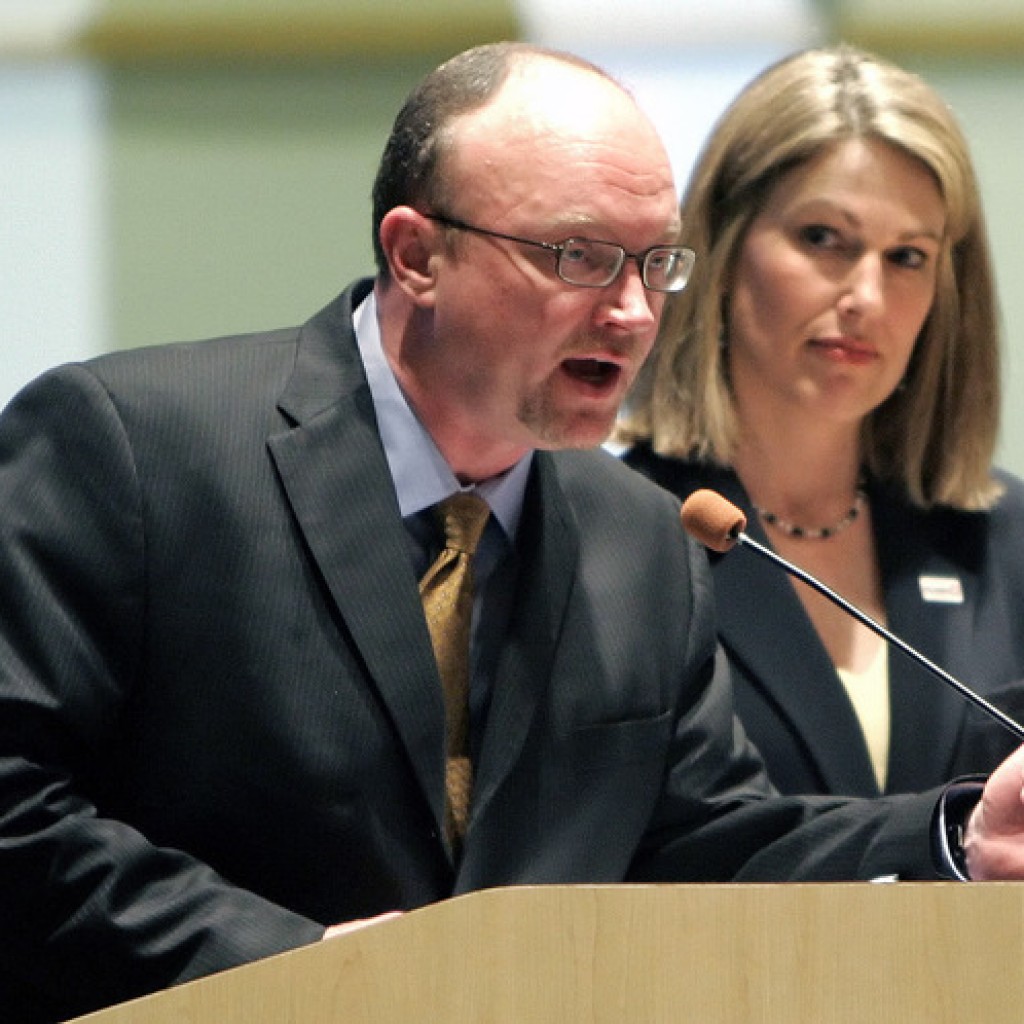 Governor Rick Scott huddled with embattled insurance commissioner Kevin McCarty last Tuesday after a meeting of the Florida Cabinet, however the scheduled meeting did not appear on the governor's official schedule.
The off-the-grid meeting is only serving to fuel speculation that McCarty will soon leave the Office of Insurance Regulation, despite his public statements to the contrary.
Scott spokeswoman Jackie Schutz confirmed that the two did meet. And a spokesperson at the Office of Insurance Regulation says the meeting was scheduled. However, the meeting does not appear on the governor's official schedule released by his press office. Schulz has not responded to a follow-up inquiry why the meeting was not publicized.
Before the meeting, FloridaPolitics.com reported via Twitter that Scott and McCarty were meeting to discuss McCarty's exit from the Office of Insurance Regulation, possibly near the end of the 2016 legislative session.
But in a press gaggle following the Cabinet meeting, McCarty denied he was going anywhere, although he did leave open the door for an eventual departure.
"I'm planning on doing my job, for the time being," McCarty said. "If there was an opportunity that came up, I would entertain that opportunity."
McCarty may not be leaving today, but you can bet your insurance premium he is headed for the exits. Look for a Friday or holiday (or the Friday before a holiday) news dump that has McCarty taking a position National Flood Insurance Program or, as the News Service of Florida speculates, to replace Ben Nelson, who recently announced he was stepping down as chief executive officer of the National Association of Insurance Commissioners.
McCarty has been on Scott's chopping block since at least January. As first reported by FloridaPolitics.com, the Governor's Office sought to ax McCarty after being pressured by a prominent lobbyist who specializes in insurance matters. This lobbyist was one of the Scott campaign's top fundraising bundlers and played a prominent role is raising money for Scott's inaugural.
An online news service that covers the insurance industry, SNL, reported in January that Scott's office asked Louisiana Deputy Commissioner of Consumer Advocacy Ron Henderson to interview for McCarty's job weeks before the governor admitted he was looking for "new leadership" at OIR.
What saved McCarty's job at the time was the lingering Gerald Bailey scandal about how the FDLE chief was forced out against his will. Under Florida law, the governor cannot fire the head of FDLE without the support of at least one other member of the Cabinet.
Similar to that, current state law says that the insurance commissioner can only be appointed or removed with the "Yes" votes of both the governor and chief financial officer and, of course, one other Cabinet official.