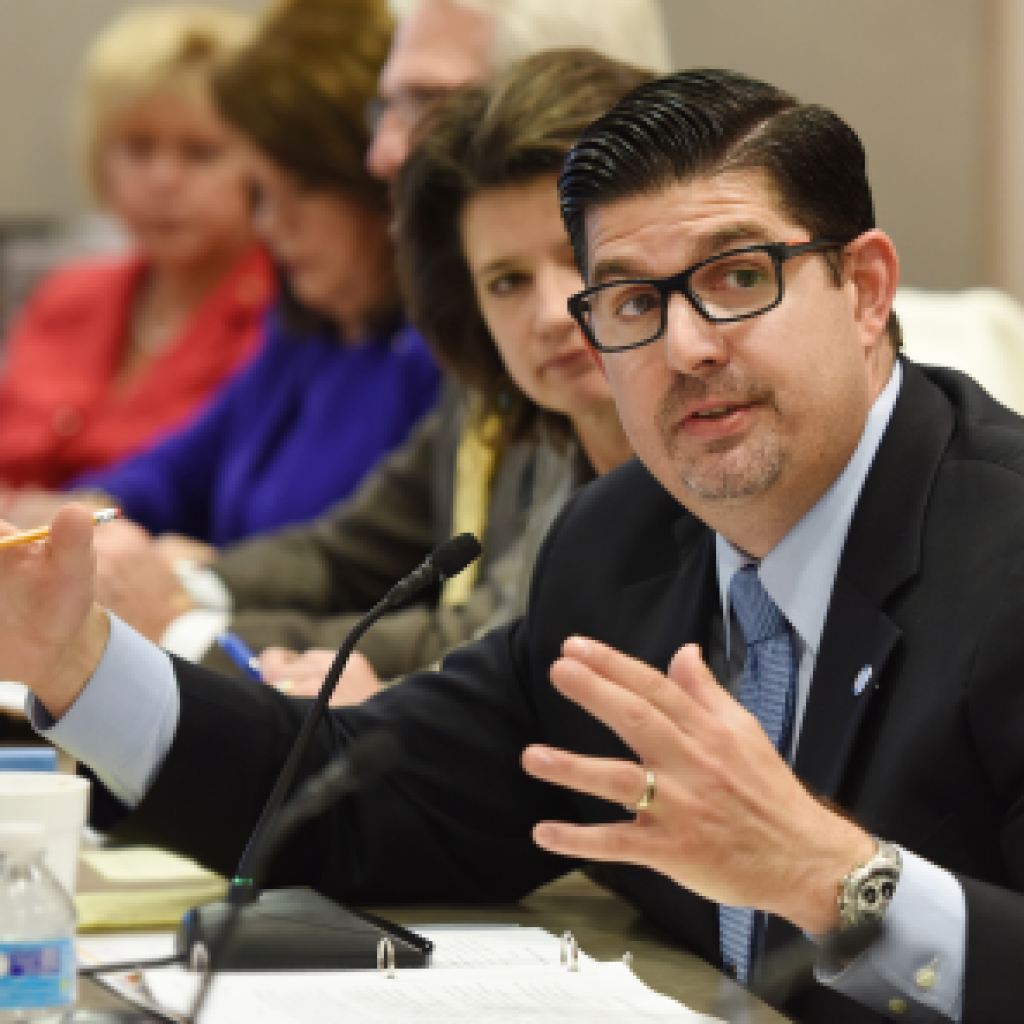 A Florida House panel on Thursday unanimously approved yet another bill aimed at the state's oversight body for high school athletics.
But the bill's sponsor explained that the legislation (EDC 16-01) would put into state law much of what the Florida High School Athletic Association (FHSAA) already has in its internal bylaws.
"There's a lot of agreement here," said state Rep. Manny Diaz Jr., a Hialeah Republican. The bill generated no debate and Dr. Roger Dearing, the FHSAA's CEO, did not address the panel during the public comment period.
Conservative lawmakers have targeted the body in recent years. They said constituents complained about their children not being able to play certain sports because of strict transfer rules, especially when kids change schools but don't move.
The association, which oversees 32 male and female high-school sports, has had bills filed against it every session for the last five years, including some that would have eliminated it.
As a pre-emptive strike, the group hired the Corcoran & Johnston lobbying firm for the 2016 Legislative Session, in addition to longtime lobbyist Ron Book and others.
Diaz's bill "limits the reasons a student may be declared ineligible for interscholastic athletics," according to a staff analysis.
Specifically, it "prohibits school boards and private schools from establishing transfer eligibility policies that are more stringent than the policies established by FHSAA or that treat transfers by student athletes differently than transfers by other students."
Among other highlights, the legislation requires the organization "to provide for resolution of eligibility disputes through an informal conference procedure" and "prohibit(s) a student from being declared ineligible until (a) neutral third party review is completed."
But the bill would also let member schools "participate in FHSAA on a per-sport basis" rather than full membership for all sports, something Dearing had objected to when it was included in another bill.
That bill, sponsored by state Rep. Ross Spano, a Dover Republican, was cleared by another House panel earlier this week.
A bill in the Senate (SB 684) that also would ease eligibility requirements has not yet had a hearing, records show.