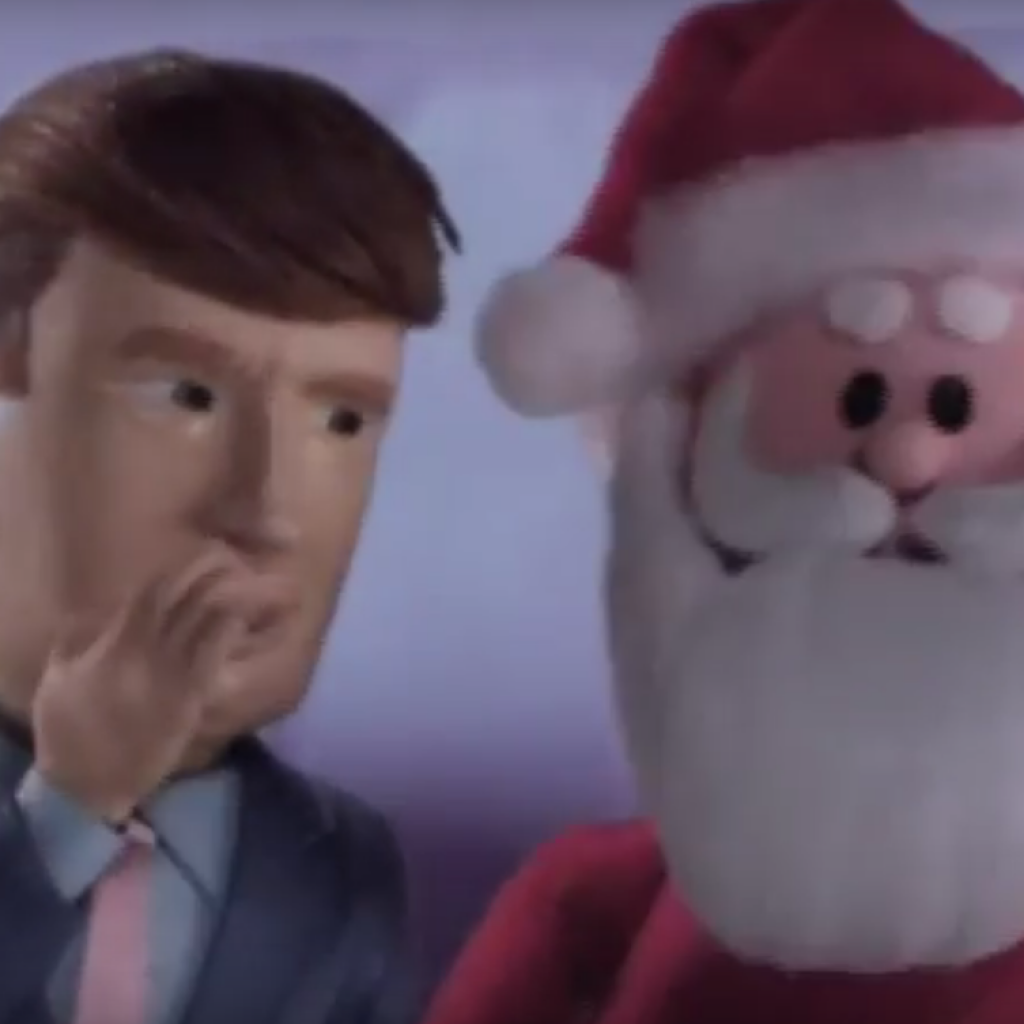 Strategist and communications consultant Kevin Cate just released his 2015 online holiday greeting Monday morning, and we get the feeling supporters of Donald Trump's 2016 bid for the White House won't be watching it around the Christmas ham.
CateComm's new video asks whether Rudolph the Red-Nosed Reindeer – or any other red-state hero – can "save" the GOP from a victory by the free-wheeling New York real estate mogul.
The production incorporates footage from the 1964 Burl Ives-narrated Christmas television classic, while quoting Trump in all his campaign's luscious subtlety.
"Ya know the thing I'll be great at? That people don't think but I – I do very well at it is – military," says Trump while sparring at reindeer games. "I am the toughest guy."
The video also features Sam the Snowman recoiling in disgust as Trump pronounces his famous edict on banning Muslims from the U.S. and a breakdancing Trump talking poll numbers with his trademark dime-novel braggadocio.
The North Pole is in disarray as Trump castigates "seriously overweight" Santa Claus as a "maniac" for giving all his shop's products away for free.
Check out the video below: