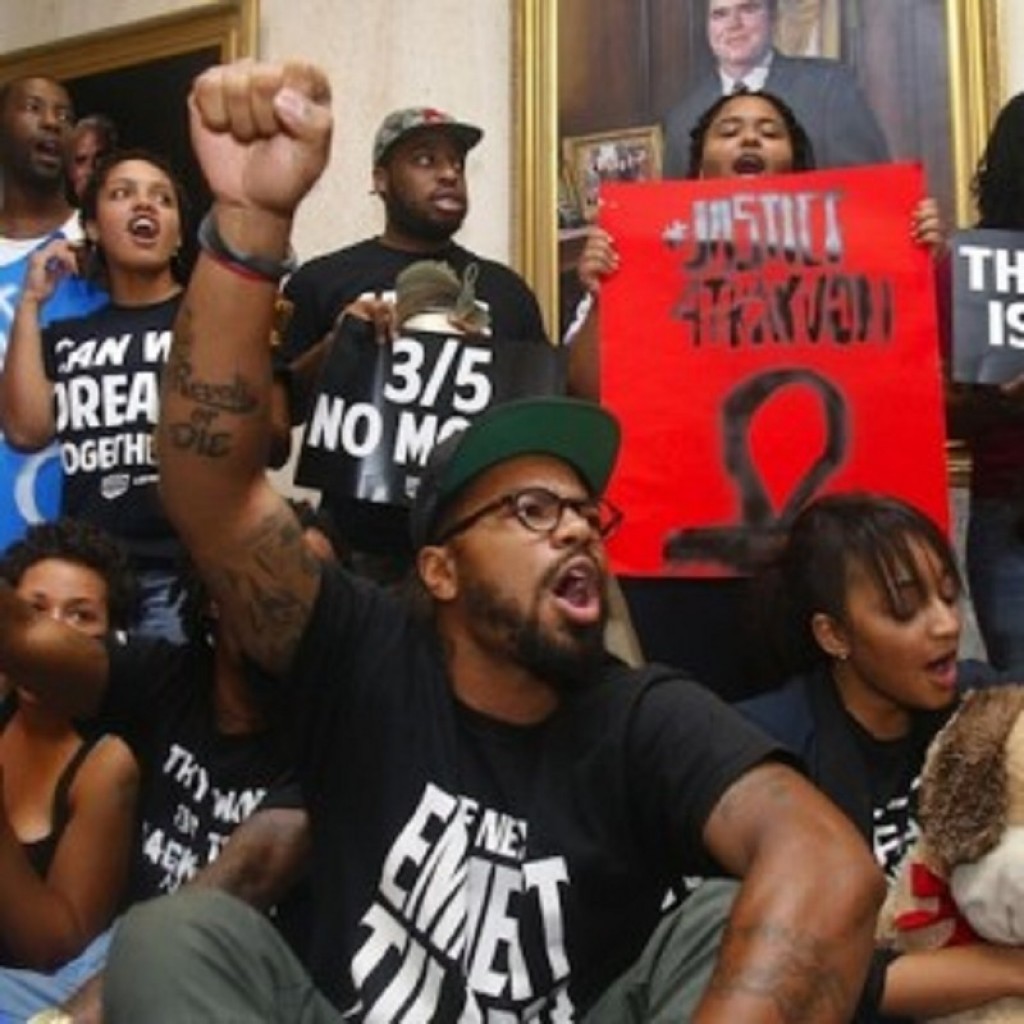 The Florida-based social justice group the Dream Defenders is ringing in the holidays with a Miami event at Barry University featuring noted activist, author and professor Angela Davis. 
In an email to supporters and media outlets, the group is touting the event, calling it "America's Most (Un) Wanted Fight Back: Ending Criminalization and the Prison Industrial Complex."
"Together we will envision a world free of the prison industrial complex and be inspired in our work building broad, strong movements for social change," says the missive, noting online sales have ended, but tickets will be sold at the door, and the event will be live-streamed with the hashtag #AngelaDavisMIA.
Davis is Distinguished Professor Emerita of History of Consciousness and Feminist Studies at the University of California, Santa Cruz. She first came to national attention after being removed from her teaching position at UCLA because of her activism and (former) membership in the Communist Party. In 1970 she was placed on the FBI's Ten Most Wanted list. During her 16-month incarceration, a massive international "Free Angela Davis" campaign was organized, leading to her acquittal in 1972.
In October, the Dream Defenders announced Davis had joined its Advisory Board, along with Michelle Alexander, associate professor at the Ohio State and author of "The New Jim Crow: Mass Incarceration in the Age of Colorblindness," among other notables.