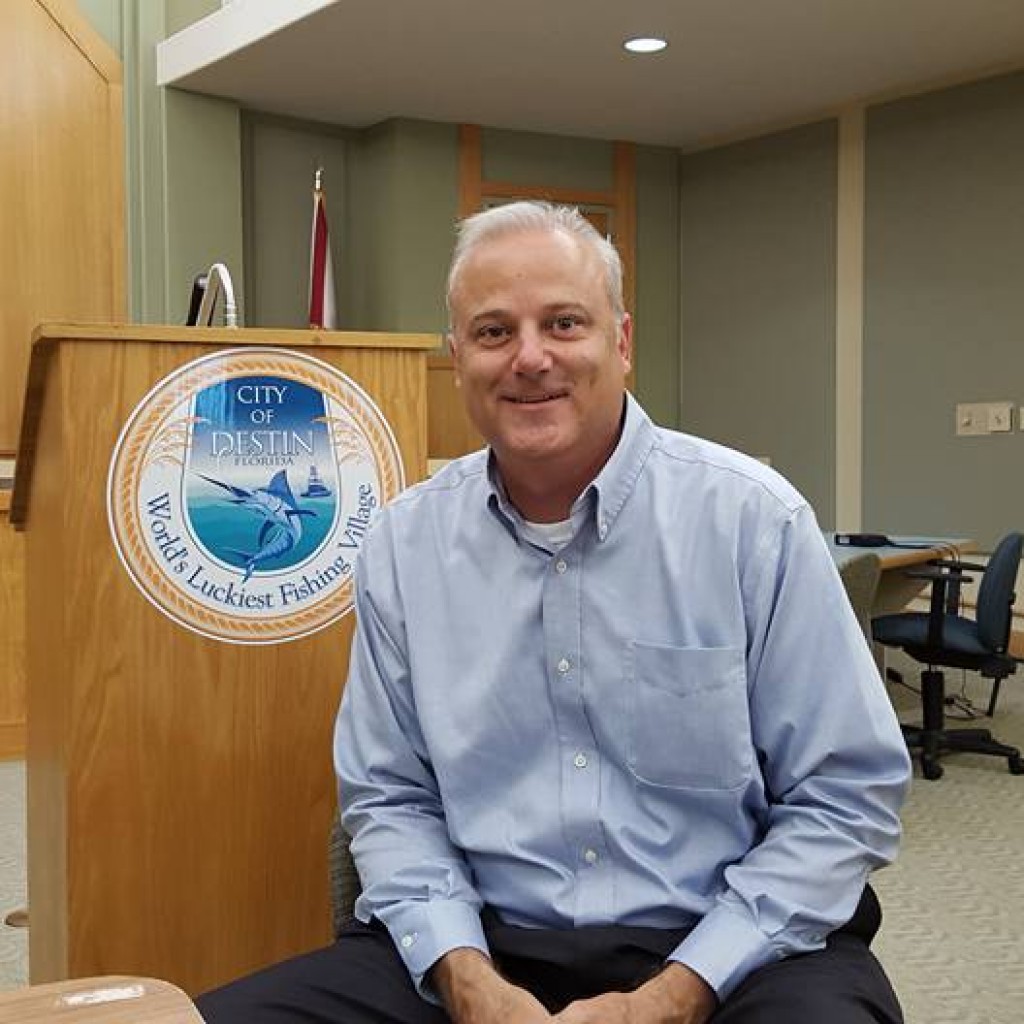 Destin Mayor Mel Ponder says he will give up his local office to become a full-time candidate for the Florida House District 4 seat.
Ponder originally planned to step down in June, which would have put the election for his successor on the August ballot. However, he will leave his job Jan. 15 instead. The Northwest Florida Daily News reports Ponder saying that stepping down then would have the least economic impact on the city.
The new date will allow the city to elect a new mayor during municipal elections in March, though the Destin City Council is expected to mull over its options and name an interim mayor for the two months between Ponder stepping down and the elections.
Ponder is one of five candidates, all Republicans, who have filed to take over for Shalimar Republican Rep. Matt Gaetz, who is leaving the House to run for the Senate District 1 seat.
Okaloosa County Commissioner Wayne Harris leads the pack as far as fundraising with $65,888 cash-on-hand through the end of November. Ponder is second in the money race, with $36,640 on-hand, followed by Jonathan Tallman at $20,640. Laurie Bartlett and Armand Izzo lag behind with $1,946 and $1,063 on-hand, respectively.