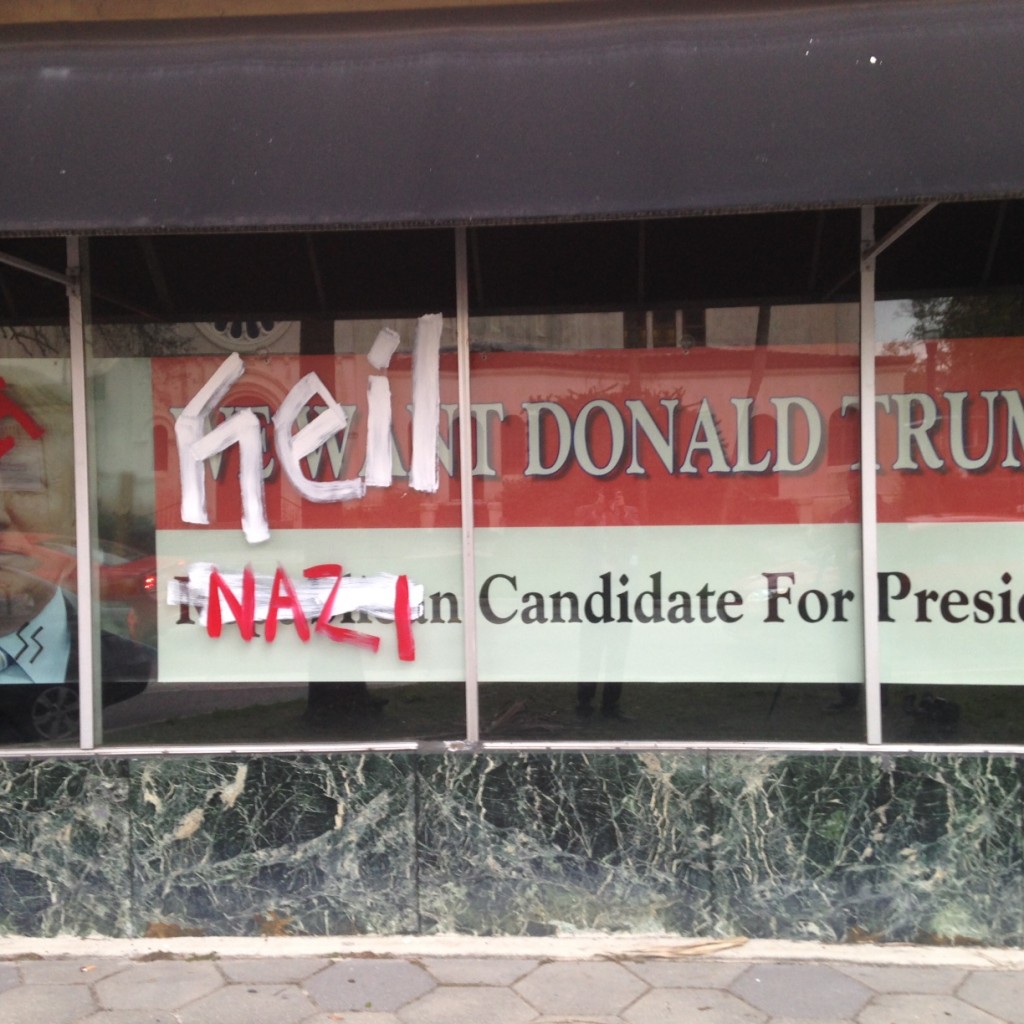 In the Riverside area of Jacksonville on Tuesday, a Donald Trump banner in a storefront window was defaced with Nazi iconography.
SS insignia were painted on the glass, covering the collar of his shirt.
A Hitler mustache, painted over his top lip.
A swastika, emblazoned on his forehead.
And the banner message?

"Heil Donald Trump: Nazi Candidate for President."
The building has seen a lot of businesses come and go over the years.
Now vacant, the building was prime real estate for the owner, Patricia Butts, to make a political statement.
And for vandals to make a statement of a different kind.
Vandalism of political signs has been part of the process in recent years heading into elections in the Riverside/Avondale historic district.
In 2014, there were the blue-and-white Jay Fant signs that were revised to read "Taint."
In 2015, there were the Bill Bishop signs that had the face of Herman Cain plastered on them.
Bishop had worked for Cain's campaign in 2012. Bishop, positioned as a liberal in the 2015 Jacksonville mayoral race, clearly had an opponent intent on reminding voters of Bishop's conservatism.
The Trump banner is the most eye-catching piece of vandalism in recent memory, though.
As of yet, the graffiti has not been removed.
News4Jax reports that the building owner, who is Jewish, sees the defacement as a "direct affront to the Jewish people."