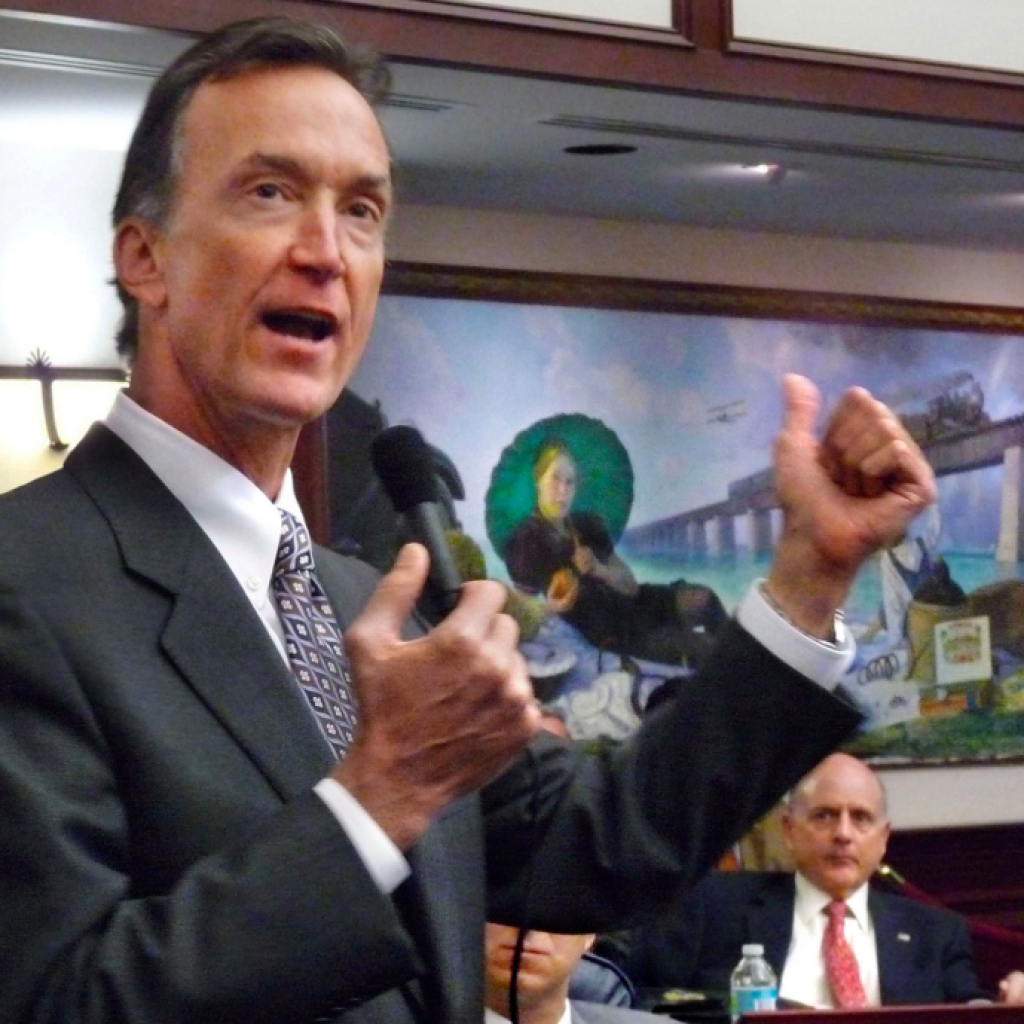 Outgoing Florida Insurance Commissioner Kevin McCarty may have just turned in his resignation, but Gov. Rick Scott already is leaning toward his replacement: Tom Grady, former interim president of Citizens Property Insurance Corp.
Sources inside the Governor's Office told FloridaPolitics.com that Grady, a friend of Scott's and a fellow resident of Naples, is at the top of the list.
He was a one-term member of the Florida House of Representatives in 2008-10 before a stint as  Commissioner of Financial Regulation, the state's top banking regulator. He later led Citizens, the state's insurer of last resort.
More recently, Scott tapped Grady, an lawyer, to join the State Board of Education. His appointment must be approved by the Florida Senate this Legislative Session, which started Tuesday.
Insurance Journal on Friday first reported that Grady was among the contenders to replace McCarty, who now is reportedly seeking the CEO spot at the National Association of Insurance Commissioners.
Others in the running, according to the Journal report, include GOP state Rep. Bill Hager of Delray Beach, a former Iowa Insurance Commissioner and current vice chair of the House Insurance and Banking Subcommittee.
Also mentioned was Louisiana Deputy Commissioner of Consumer Advocacy Ron Henderson, who Scott previously considered to replace McCarty.
McCarty announced on this past Tuesday that he was stepping down as insurance commissioner, a post he held since 2003. He long had been a target of Scott's for removal.
In a resignation letter to Florida Chief Financial Officer Jeff Atwater, the 56-year-old said he was leaving as of May 2 to pursue "other career opportunities." McCarty also reports to Atwater.
His replacement will have to be agreed upon by the Florida Cabinet, which comprises Scott, Atwater, Attorney General Pam Bondi, and Agriculture and Consumer Services Commissioner Adam Putnam.
Grady does come with baggage: For instance, he caught some unfavorable headlines during his six-month tenure at OFR for what some deemed excessive spending.
That included his seeking reimbursement for a $2,482 leather office sofa and a $563 floor lamp, according to the Tampa Bay Times.
And while at state-run Citizens, he spent nearly $10,000 in less than two months "on expensive hotel rooms, airplane trips, a limo ride and a three-night stay in Bermuda."