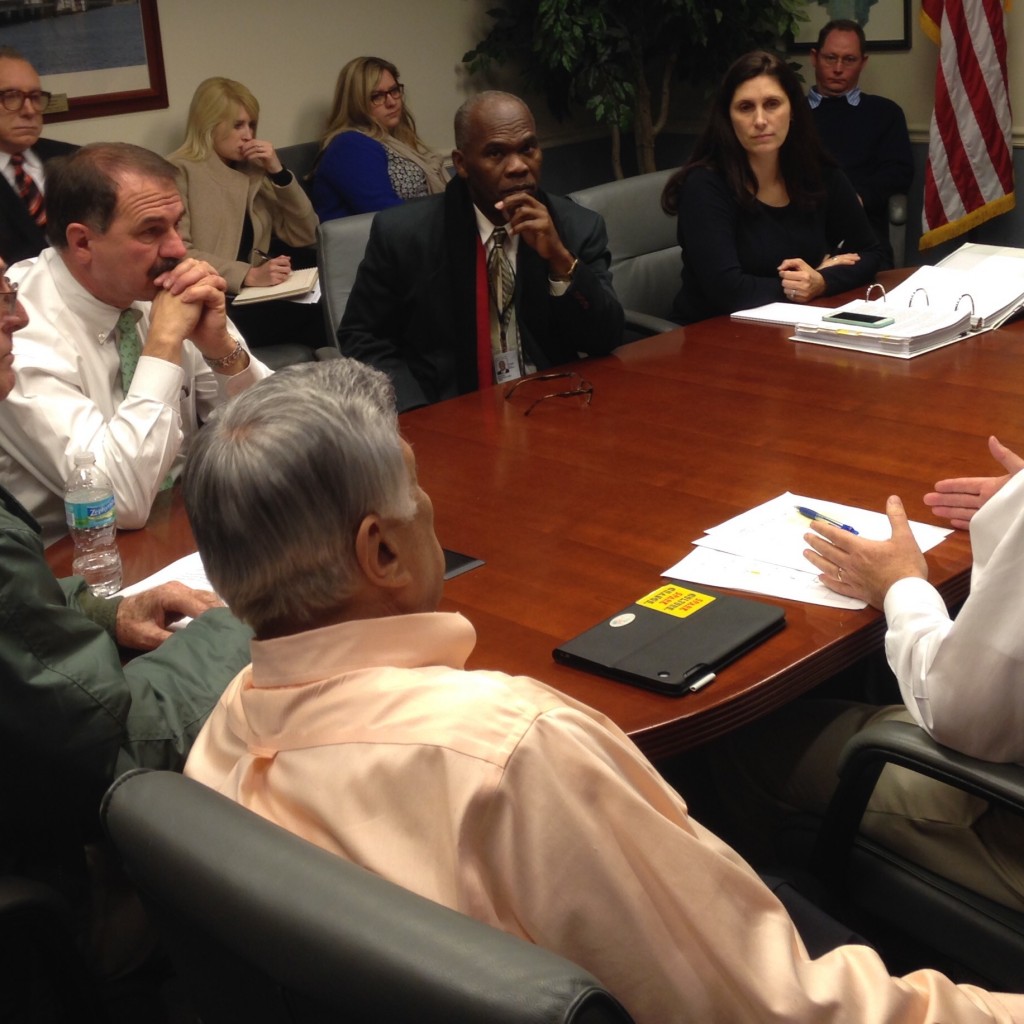 In a packed conference room, Jax City Council members, media, and activists convened to discuss the Committee of the Whole process Tuesday.
Council President Greg Anderson, by necessity, reiterated much of what he's said already on the subject, saying that the process would encompass the current bills, in addition to anything that may be coming  from Mayor Lenny Curry, who Anderson said is "continuing the process of discernment."
Expected: hour-long public comment periods, in addition to public hearings on the bills, with an eye toward a back-and-forth dialogue. Anderson said he thought they worked well enough during the three hours of public comment on HRO expansion a week ago in Council.
Everyone was "civil for the vast majority of the meeting," Anderson said.
Limiting comments to a shorter period of time than the normal three minutes appears to be a way forward to ensure that people can have their say on the legislation before 6 p.m., a hard stop time for the meetings.
"I hope to encourage people who haven't spoken before," Anderson said.
There will be some time for dialogue among Council members at the first meeting, where the General Counsel will also give an overview of legislation on the subject, and public comment.
What is clear: Nothing is set in stone. Anderson wants to maintain "flexibility as we go along," with the ability to "structure it best I can to keep it moving."
Both the Tommy Hazouri/Aaron Bowman bill, which expands the HRO via ordinance, and the Bill Gulliford/Doyle Carter measure, which calls for a charter change via referendum, could be approved.
"By order we have to take up both," said Anderson.
Anderson's goal: to manage public comment and keep it orderly, which means that, despite his own commitment to civility, some of the heated rhetoric heard a week ago likely will recur. That would include a potential for the next Roy Bay to manifest.
"I don't know if we can do much," Anderson said about that possibility. It "obviously was surprising, but the public gets to speak."