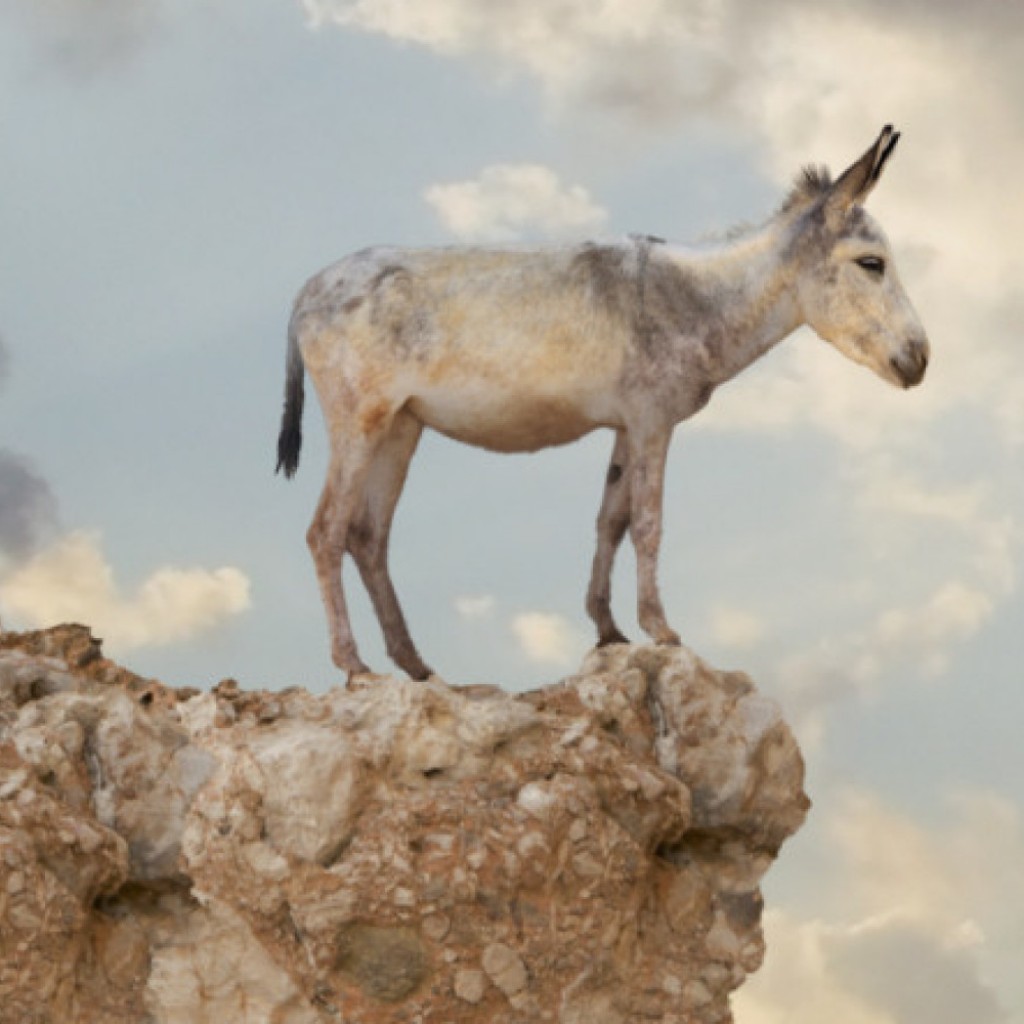 If I had a nickel for every time someone asked me in the past two weeks what the new State Senate maps mean for the partisan balance of the state Senate, I wouldn't need to play Powerball.
There is no question the maps are good news for Democrats. But how much good news? Well, that's the question I'm taking on with this piece.
The reality is pretty simple: The Democrats will do as well as they recruit good candidates and run smart campaigns.
So let's take a look at the map. For reference, the seats below are all new district numbers, and, for the most part, use Barack Obama 2012 numbers, since every seat will be contested in this presidential cycle. For the more competitive seats, I'll try to take a more broader view. And yes, I could argue that some in the "safe" category might still be winnable for the other side, but then again, I might one day shoot 65 on the golf course:
Safe GOP Seats – 16 (most Republican to Least):
District 2: The Matt Gaetz vs. George Gainer showdown. (Obama -47)
District 5: After helping to Free the Growler, Rob Bradley comes back in an even more GOP seat. (Obama -43)
District 1: If Greg Evers doesn't run, a spirited GOP primary will await. (Obama -32)
District 4: Sen. Aaron Bean's seat doesn't change. (Obama -32)
District 28: The primary between Matt Hudson and Kathleen Passidomo will decide the next senator in this seat. (Obama -26)
District 12: Alan Hays seat will remain solidly GOP. (Obama -22)
District 26: Sen. Denise Grimsley's seat will remain solidly GOP. (Obama -20)
District 7: Travis Hutson will run for his own full term in an Obama -17 seat.
District 27: Sen. Lizbeth Benacquisto's Lee County-based seat will also remain GOP. (Obama -16)
District 17: The Ritch Workman/Debbie Mayfield primary will play out in an Obama -15 seat.
District 21: Sen. Bill Galvano will return in an Obama -15 seat.
District 10: Wilton Simpson won the legislative lottery and comes back on an Obama -14 seat.
District 23: Doug Holder starts out as the heavy favorite in his primary to win this Obama -8 seat.
District 14: Dorothy Hukill's seat is largely in GOP-trending Volusia, should stay that way. (Obama -7)
District 9: David Simmons seat could be competitive over the next few cycles with continued Puerto Rican migration, but is not there yet. (Obama -7)
District 22: Sen. Kelli Stargel's seat leans much more Democratic in a Presidential year (Obama -2) than non (Scott +10). Getting an off year lottery number should keep it that way.
Safe Democratic Seats (14)

 District 35: No seat is more partisan leaning than the one held by incoming Senate Democratic Leader Oscar Braynon. (Obama +68)
District 33: Perry Thurston and Gwen Clarke-Reed face off in this exceptionally Democratic Broward seat. (Obama +63)
District 38: Sen. Gwen Margolis will be running in a contested primary against Daphne Campbell and maybe more for re-election in this new heavily minority seat. (Obama +51)
District 19: The race to replace Sen. Arthenia Joyner will take place in a solidly Dem seat. (Obama +37)
District 11: Former William & Mary basketball standout Randolph Bracy is the odds-on favorite to replace Sen. Geraldine Thompson in this Orlando seat. (Obama +29)
District 31: Future Senate Democratic Leader Jeff Clemens will have a decidedly easier race than his first one in this Obama +28 seat.
District 6: Until U.S. Rep. Corrine Brown decides her next step, Audrey Gibson will remain in this safe seat. (Obama +21)
District 32: Barring unforeseen changes, Lauren Book should cruise to victory. (Obama +20)
District 34: One of the more interesting primaries this year: Jim Waldman and Gary Farmer compete in this Obama +19 seat.
District 15: Victor Torres should win this seat which is a safe Dem seat in presidential cycles. (Obama +17)
District 30: Bobby Powell and Emily Slosberg face off in this seat that is about 30 percent black in a Democratic primary. (Obama +15)
District 13: Dean Asher is a good GOP candidate, but this seat is almost certainly a pickup for Democrats in left-trending Orlando. (Obama +13)
District 29: A potential race between Joe Abruzzo and Maria Sachs awaits in this Obama +11 seat.
District 3: Sen. Bill Montford's seat will remain Democratic in one of the rare seats that performs better in off years. (Obama +11)
The Battleground Seats (10) – Keep in mind, these are ranked here because of presidential performance.
District 8: This is the new Gainesville seat, which could be a showdown between former Sen. Rod Smith and current Rep. Keith Perry. (Obama +1)
District 16: Sen. Jack Latvala, who set the growler free in 2015, will run for a two-year seat in this Obama -2 seat, potentially creating an interesting pick-up opportunity for Democrats in 2018.
District 17: Dana Young, another original craft beer champion, has laid down a fundraising marker in this south and west Tampa seat that Obama won by a point.
District 20: Sen. Tom Lee's seat is in an area getting more Democratic in presidential years, but where there isn't much of a bench.
District 25: The incoming Senate President's seat is more competitive than you think. Obama lost it by 2, and in 2020 (if Joe Negron is still there) it will be a real battleground.
District 24: Sen. Jeff Brandes' seat gets slightly more Republican, but remains a seat Obama carried narrowly.
District 36: Rene Garcia's seat, like a lot of Dade, really moved Democratic in the last presidential. Could be one to watch in 2018 when it is open.
District 37: The seat held by Miguel Diaz de la Portilla could very well be the first Republican state Senate seat to tip Democratic, particularly if the D's can convince Jose Javier Rodriguez to make the leap. (Obama +7)
District 39 and 40: Putting these two together, as the two incumbents here, Dwight Bullard and Anitere Flores have to sort it out. District 39 includes the Keys and is a seat Obama won by 5. District 40 is Dade-based and is a seat Obama won by 10.
So what does all this mean?
The Democrats today start at 14.
While a lot on my side (me included) would love to see a quick flip of four to five seats to get within one or two votes of a majority, the road from 14 to 20 will still be hard fought.
They will have to work for it, but the Democrats should hold one of the two South Dade seats (39 or 40) once Bullard and Flores figure out where they are running. Dade is tilting faster than the GOP can keep up and this should add a few points these seats in 2016.
So 15 should become the new floor. From here, the path is less clear:
The next best opportunity is the other Dade seat, District 36, especially if Jose Javier Rodriguez runs. Followed by the Gainesville open seat, if Rod Smith runs, and the Tampa open seat, where Dana Young has announced. The challenge here will be choosing wisely – as I learned in my partisan caucus leadership days, often there are more seats than money, and the fastest way to fall short of opportunities is to overreach.
Down the road, the Garcia seat, the Negron seat (run Larry Lee!), the Latvala, and the Keys seat all provide Democrats with real opportunities in open-seat scenarios in either 2018 and 2022.
Add all those up and you are in the majority. Add up most of those and it's a very close Senate.
The others are bigger challenges, given that the incumbents don't term out before redistricting, and beating an incumbent senator is no easy feat.
So it boils down to this: Can the Dems get to 20 by redistricting? Absolutely they can. Will they? That is a function of the quality of candidates, fundraising and the winds of political change.
Where does it land this year?
Frankly, it is too early to say. But if I was still making the calls, my drop-dead goal would be plus 2. In other words, I would do anything I had to do to gain two seats. As the cycle evolves, +3 could become a real possibility, if candidates and races break their way. Much beyond this, absent a huge influx of money, is probably asking too much without some real change in the atmospherics. The incoming leader Sen. Oscar  Braynon II is working very hard and running a smart program, but he is going to need some big donors who have never cared about state Senate seats to really, really care.
The good news for Democrats: The future open seat cycles provide continued growth. There is six years until the next map. Play it smart and there is a very real possibility that someone elected this year could be the first Democratic Senate President of my political career.
But it starts with getting a first down this year.