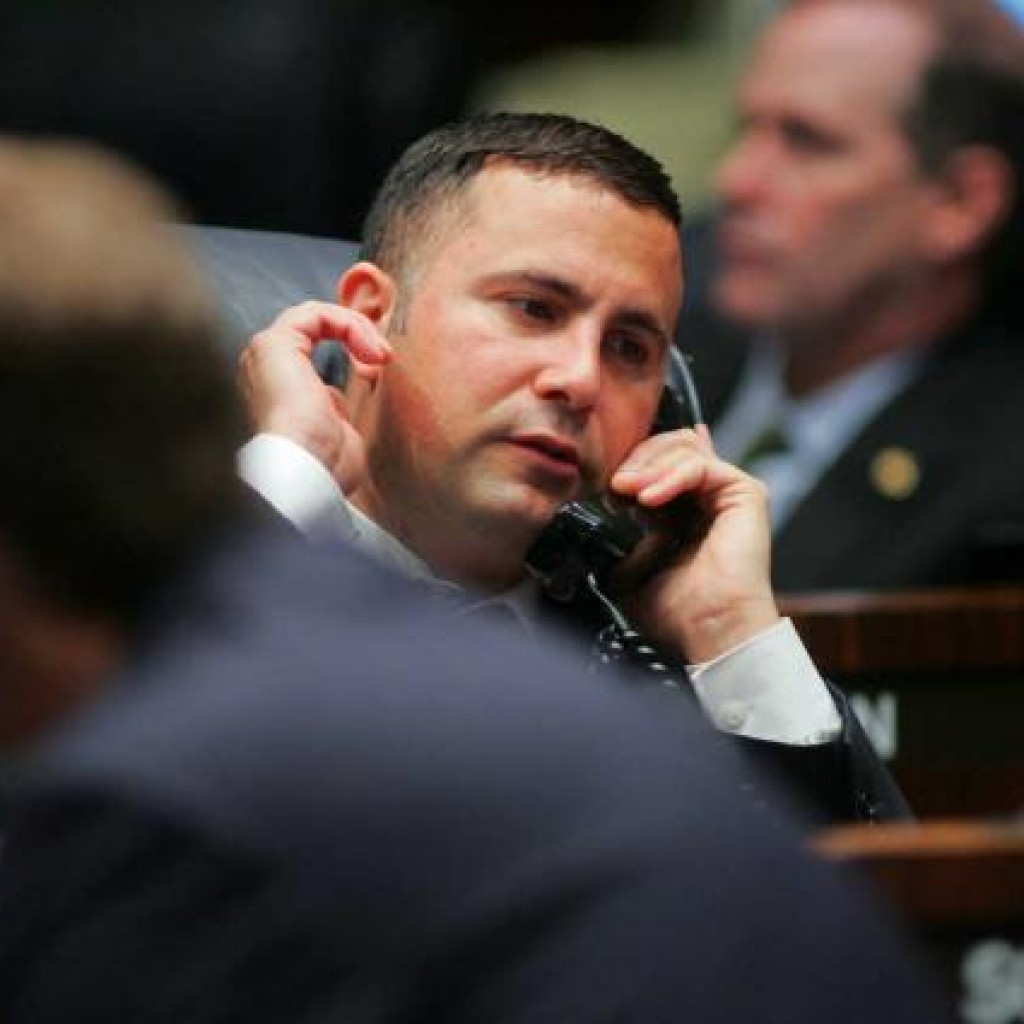 Darren Soto was the first person of Puerto Rican heritage to be elected to the Florida Senate. The Orlando Democrat, a commercial and civil rights attorney, is now working to become the first in the U.S. Congress from Florida by winning the 9th Congressional District
But he has an array of competing Democrats with more intertwining connections and angles in Central Florida politics than the party game "Twister." Also, two Republicans are running for the seat.
Soto, 37, has been able to take advantage of the increasing presence of Democratic voters in the district located between Orlando and Winter Haven. There also is a growing number of Puerto Rican residents in Central Florida. Unlike others of Hispanic descent just coming to the United States, Puerto Ricans are already U.S. citizens and eligible to vote.
Until the recent economic crises in that Island commonwealth, however, most people of Puerto Rican descent came from the Northeast.
"They mostly are New York Ricans or New Jersey Ricans," Soto joked. "I am a New Jersey Rican myself."
Born in Ringwood, N. J., February 25, 1978, to Puerto Rican father, O. Lou Soto, and an Italian-American mother, Jean Soto, an adult Soto moved to Florida in 2001 with his family after receiving a degree in economics from Rutgers University in 2000. He received his law degree from George Washington University in 2004.
As a law intern in Orlando, he said he had already decided he liked the community and stayed. A senior partner in his law firm told him he needed to get involved in the Community.
"I joined the Democratic Party Executive Committee, an adult kickball team and up until about a year ago, I played guitar in a band, the Orange Creek Riders, but with the run for Congress I haven't been able to play with them," he said.
In addition to commercial law, Soto took up civil rights cases and has taken on several pro bono cases in the community. He represented clients in a 2006, federal class action suit against the City of Kissimmee concerning Hispanic voting rights.
In 2006, the Orange County Democratic Party had one promising candidate running for the Florida Legislature, Scott Randolph. None of the Republicans representing the general Orlando area were being challenged, so to take away some GOP money that might have gone to opposing Randolph's campaign, several Democrats decided to challenge the Republican legislators and tie up the GOP's money.
Soto ran against the incumbent Republican House member in District 40 and lost as did other Democratic challengers, but the strategy worked, and Randolph won his election to the House.
Ironically, the Republican incumbent Soto lost to was Andy Gardiner, the current president of the Florida Senate.
In 2007, less than a year after losing, Soto ran in a special election for a seat left vacant by Rep. John Quinones, Kissimmee Republican, who resigned to run successfully for the Osceola County Commission.
In 2012, Soto successfully ran for the newly created 14th Senate District after redistricting.
On the subject of now working in the Senate led by Gardner, his one-time opponent, Soto said "We work well together. "I have made it a habit both in my law practice and in the Legislature to work with the other side."
In a recent newspaper "report card" Soto received a B+ for bipartisanship.
He attributes his success in getting bills passed in a Republican-controlled Legislature to his work in civil rights and commercial law.
"Primarily in my legal career I have been constantly in negotiations," he said.
Soto's ability at working across the aisle even on such liberal issues as gay and lesbian protections in the workplace and working to defeat attempts to convert Florida
to nonjudicial foreclosures and the split of the state Supreme Court are borne out by a friend, Rep. John Cortes, a Kissimmee Democrat.
"I am a New York Rican myself," Cortes quipped. "Believe me, you need to stay focused (in the Legislature), but at the same time not take everything too seriously and he does that well."
Soto was Cortes' attorney and had encouraged him to run for mayor of Kissimmee, losing in the runoff, Cortes won a seat in the Florida House in 2014.
"He can be intense when needed, but he also can be easy going and (both) get things done," Cortes said.
In May of 2013, Soto married Amanda Betlow, an Orange County schoolteacher.
"I suppose you might call that another incident of bipartisanship," he said with a laugh. "I met Amanda on a blind date, set up by a friend Osceola County School Board member Jay Wheeler, who is a Republican."
Soto has passed bills including the Street Racing Act, the Firefighter Death Benefit Bill (inspired by the death of Volusia County firefighter John C. Curry), and the Bus Driver Notification Bill with bipartisan support.
Florida's 9th Congressional District contains parts of Orange and Polk Counties and all of Osceola County.
It is generally accepted to be a solidly Democratic District. It has been held by U.S. Rep Alan Grayson since he was elected to the then-redrawn district in 2012. Grayson has left the district seat open because he is running for the U.S. Senate.
The winner of the Aug. 30 Democratic Primary in the 9th Congressional District almost certainly will be the next member of Congress.
Because of that, the district has become an extremely competitive seat with some rather weird twists; a case of six degrees of political separation on steroids.
Six Democrats including Soto are running for the seat; several are heavy hitters. While Soto had raised the most campaign funds in the last reporting period of $340,237, Susannah Randolph, of Orlando, field director for Grayson and wife of Orange County Tax Collector Scott Randolph, had raised $293,835.
Her husband, the tax collector, is the candidate in 2006 for whom Soto and others "took one for the team" so he could be elected to the Florida House. Randolph left the Legislature in 2012 to successfully run for tax collector.
Dr. Dena Marie Minning, a physician and biochemist-researcher, who lives in South Orange County and who the Orlando Sentinel has reported as having a romantic relationship with Grayson, had raised $150,435.
Grayson, who is friends with Soto and posted his successes in the Congressional Record, of course, has made no endorsements in the race.
Former Rep. Ricardo Rangel of Kissimmee had raised $27,524, yet Soto defeated Rangel in the 2007 special election Democratic primary which first placed Soto into the Legislature.
Rangel was elected to a new Florida House district in 2012 but was defeated for re-election in 2014 by John Cortes, one of Soto's closest friends.
The other two Democrats in the race are Osceola Democratic Party Chair Valerie Crabtree, who had raised $27,825 and Jason Borders of St. Cloud with $182.
Two Republicans are running for the seat as well. The GOP candidate with the most money raised for the campaign had $8,550.
Soto and Randolph appear to be the closest competitors both regarding the endorsement competition and in money raised.
But he said he is not worried about the heavy competition.
"Seventy percent of my Senate District is in the 9th Congressional District. I have greater name recognition than any other candidate for the Democratic Primary.''