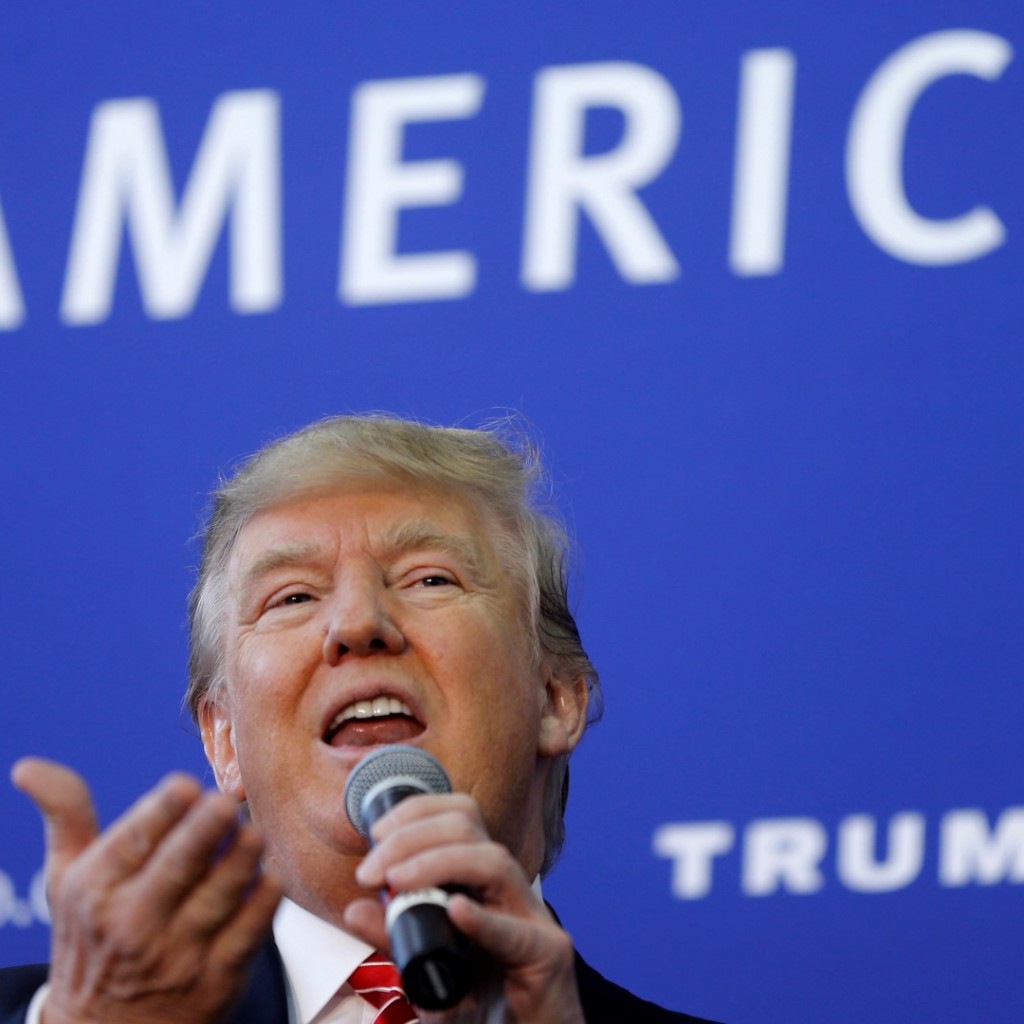 Donald Trump may have a small lead in national polls, but the battle for the Republican nomination appears to be a three-man race.
According to a Public Policy Polling survey released Thursday, Trump leads the pack with 25 percent support. The poll found Ted Cruz and Marco Rubio are tied with 21 percent, followed by Ben Carson at 11 percent.
The poll found Jeb Bush, John Kasich and Rand Paul were all tied with 5 percent. Paul, a Kentucky senator, dropped out of the race Wednesday.
The survey was conducted on Tuesday and Wednesday, the two days immediately after the Iowa caucuses. Cruz was the victor of the first nominating contest of 2016, sprinting ahead of Trump, the long-time front runner. Rubio came in third, but out performed expectations when he snagged 23 percent of the vote.
"Donald Trump's really seen some cratering in his support this week," Dean Debnam, president of Public Policy Polling, said in a prepared statement. "A key part of his message has always been that he's a winner and now that he's lost something Republicans — and especially conservatives — aren't finding him as compelling as they did a few weeks ago."
In a hypothetical match-up between Rubio and Trump, Rubio receives 52 percent to Trump's 40 percent.
The Florida senator also comes out on top when voters are given the choice between him and Cruz. The poll found 46 percent of respondents said they would pick Rubio, compared to 40 percent who said Cruz.
Rubio is one of the most liked candidates in the Republican field, according to the survey. Sixty-four percent of respondents said they had a favorable opinion of Rubio; 66 percent said they had a favorable opinion of Carson.
Bush, on the other hand, is one of the least-liked candidates in the Republican field. When asked what they thought of the former Florida governor, 47 percent said they had an unfavorable opinion of him.
On the Democratic side, Hillary Clinton leads Bernie Sanders 53 percent to 32 percent.
Public Policy Polling surveyed 531 usual Republican primary voters and 517 usual Democratic primary voters on Tuesday and Wednesday. The margin of error is 4.3 percent.