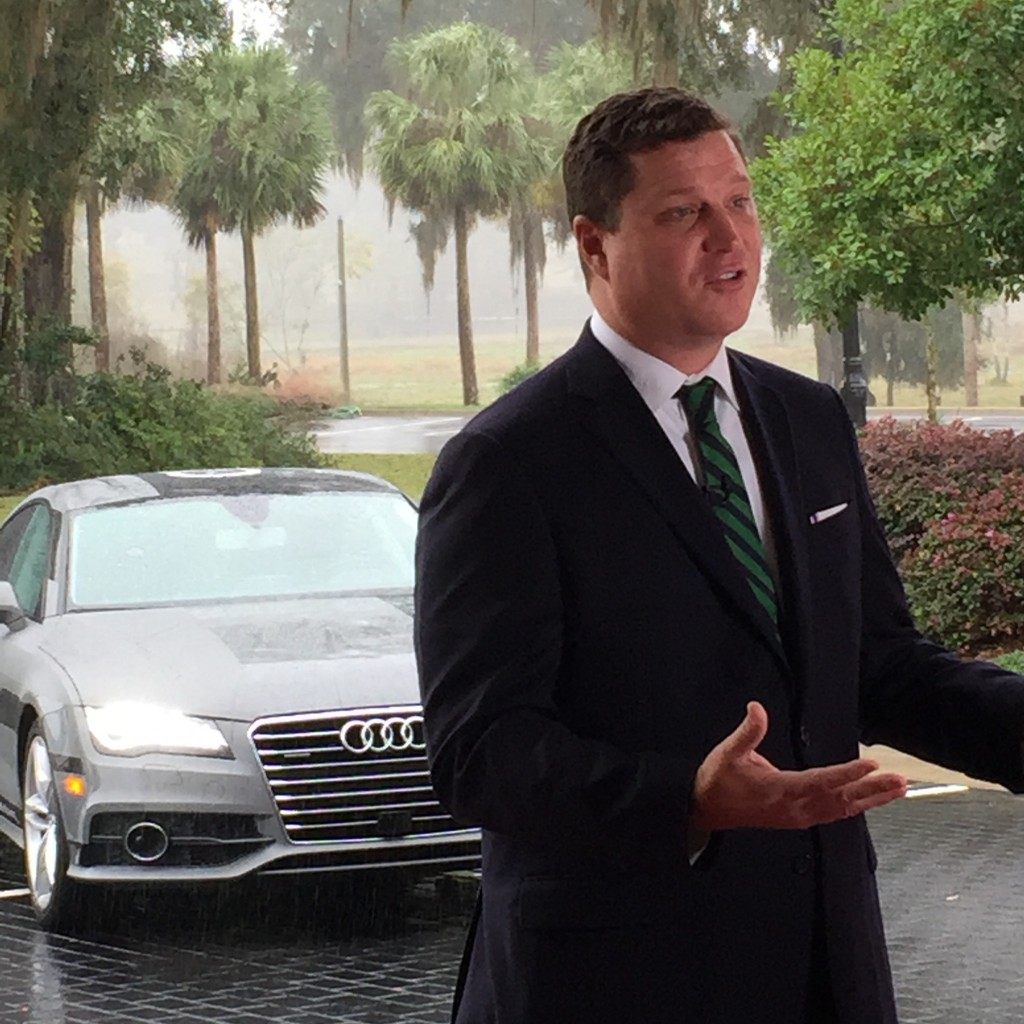 As incumbent Rick Kriseman barrels towards a second term as mayor of St. Petersburg, a not-so-silent minority displeased with the uber-liberal policies of Hizzoner is struggling to find even nominal opposition to run against Kriseman in 2017.
Former Mayor Rick Baker? He appears more interested in running for Congress than returning to City Hall.
Newly minted City Councilman Ed Montanari? He just won his seat on Council and his recent health issues all but rule him out from challenging Kriseman in 2017.
Greg Holden? Yes, this rising star of city politics was recently installed as chairman of the Chamber of Commerce, but if Holden one day runs for mayor, it's much more likely to happen in 2021 or 2025 rather than 2017.
Who else is out there? Retreads such as Bill Foster or Kathleen Ford. Good luck with that. No, there's really no one on the horizon who could present a credible challenge to Kriseman – not in the increasingly progressive St. Petersburg.
Well, there is one guy, but he seems content with his day job.
State Sen. Jeff Brandes has the right combination of skills and political assets that could make him a formidable obstacle to a second term for Kriseman.
There's no doubting he has the policy chops to serve as mayor. Brandes is regarded as one of the most active lawmakers in the Florida Legislature, pushing again and again on issues many of his colleagues didn't even realize were issues (insurance, privacy, red-light cameras, self-driving cars, technology).
There's no doubting Brandes has deep, deep roots in the community. He also has a strong following among the young professional crowd helping to reshape the city.
There's no doubting that Brandes could raise the money needed for a mayoral bid. Brandes is one of the most prodigious fundraisers in Tampa Bay area and state politics. Even if Brandes couldn't raise the dough he'd need, he could simply write a six-figure check.
Of course, Brandes is very happy with his place in the Florida Senate, especially now that he's been redistricted into a Pinellas-only seat that affords him up to six more years in the Legislature.
But … BUT … and here's where a boy can hope, read Brandes' quote in this redefinED article from last month. Asked what should happen if a city's schools are struggling (as St. Pete's clearly are), Brandes said:
"I can just imagine being the mayor of that city, and wanting to effect real change in my community, but being unable to."
"I can just imagine being the mayor of that city …"
There it is. Brandes is imagining being mayor. He's thinking about it. That's not me saying that, that's him saying it.
I know, I know, it's highly unlikely Brandes will give up his seat in the state Senate for a quixotic run for St. Petersburg mayor, but with another quote or two, he could make Rick Kriseman nervous.