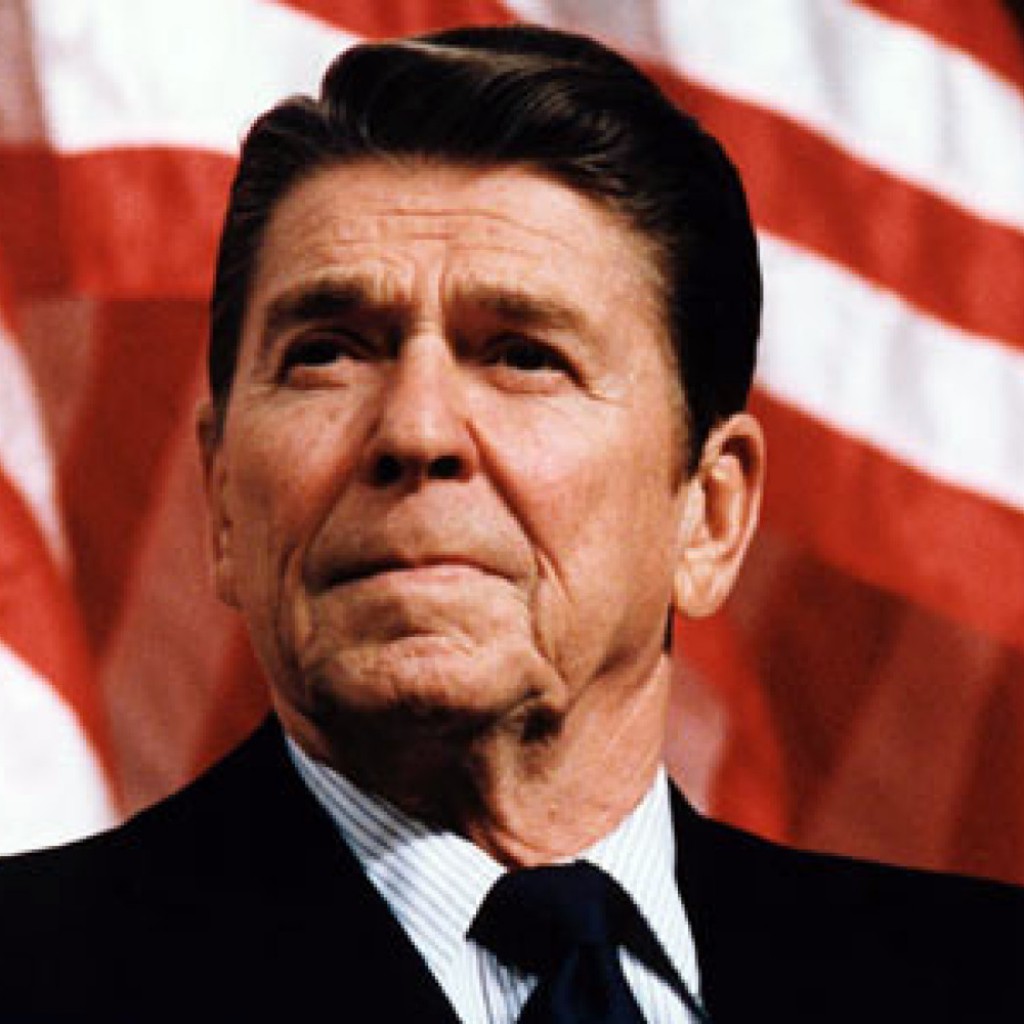 I was sitting in my car eating lunch from a drive-thru and listening to a host who has presumed to speak for all things conservative in America.
He was rambling on about which of the current Republican candidates for president was most like Ronald Reagan and concluded it must be Ted Cruz.
I nearly choked on my sandwich and then decided to list several of the key elements of the eight years of Reagan's presidency. Unlike the talk show host, I will not assign the Mantle of Reagan Conservatism upon any specific candidate. I will let you be the judge.
History matters a lot, which is why I read historical novels, biographies and even do a monthly radio show on topics in history. When I do speak, I work to let the listeners draw their own conclusions.
I present a historical narrative, working to set the times and the temperature of a period, so they do not judge what has come before through the lens of current times. I want listeners to filter out biases, grabbing a slice of time and attempting to see what influenced decisions and actions based on what they knew and what they attempted to accomplish.
I am aware of the adage that historians, by writing about the past, can alter what is known in the present to affect the future. Not all historians have an agenda; most do not.
But I know that all radio talk show hosts have agendas and use their time to alter perceptions so that the future might be bent to their way of thinking. That is what they are paid to do. We, the listeners, are the filters.
So let's take a look at Ronald Reagan's history and some decisions and positions he took as president. Do any of them or all of them lead to the conclusion that any single candidate shares his vision, philosophy, and style of governance? You decide.
On taxes: When Reagan took office, there were 14 income tax brackets from 14 to 70 percent. He pushed Congress to reduce to two rates, at 15 and 28 percent, although these low levels did not last long. He also got incomes taxes indexed for inflation.
He increased corporate and capital gains rates, cigarette taxes, gas taxes and altogether supported a dozen or so increases in various revenue programs. However the significant cuts were in income taxes, all designed to place more money in the hands of the consumers and less in government control.
Note he was not rigidly anti-tax, and he worked closely with Congress to modify programs. He was decidedly small government in orientation and believed money should stay as much as possible with those who earned it. During his term, the deficit tripled to about $3 trillion, about 15 percent of what it is today. But we saw a huge growth in military spending during that era.
On abortion: He proposed a constitutional amendment to ban all abortions except to save the life of the mother. It didn't move forward, and he didn't use much political energy to get it considered. He spoke often against abortion, but few actions were taken. As governor of California, he signed into law a bill that expanded abortion for therapeutic reasons.
On Foreign Engagement: Reagan went to Washington determined to push back communism, especially in Latin America. Contrary to the leading 2016 candidate who wants to fully open doors to Cuba, Reagan wanted to make test cases out of El Salvador, Nicaragua and Cuba working to make sure Cuban adventurism was contained. The expansion of communism was thwarted and by the end of his term, the Soviets were in disarray.
On Engagement with Congress: Early in his first term he worked with Congress to trade tax adjustments for spending cuts. He was offered a deal of $3 in spending cuts for every $1 of tax increases, and he accepted the "Tax Equity and Fiscal Responsibility Act of 1982."
As years went by, Congress ignored the cuts and focused on revenue enhancements. Reagan started out with a bang, working hard to get the Democrat-controlled House to support him on tax reductions. He worked phones, invited members to the White House and did personal pleas.
Reagan wrote in his diary, "These Dems are with us on the budget and it's interesting to hear some who've been here ten years or more say that it is their first time to ever be in the Oval Office. We really seem to be putting a coalition together."
He understood the critical role of being affable, cordial and compromising when he needed to do so. He was nonpartisan in his approach on matters requiring diplomacy, and he pledged to not campaign against any Democrat that voted for his tax and budget bills.
Reagan was a master of getting along with people, allies or opposition, and found ways to come out ahead in the deal-making without either party losing face or respect. He revered the Office of the President and would never go into the Oval Office without being dressed for business.
He carried himself with respect and was liked by his peers, unlike some running today. He worked hard to convince his opponents of the value of going his way, but profanity and name-calling were not tools of his trade.
Maybe we should judge candidates more on comportment, personality and philosophy instead of who speaks the loudest, who is the quickest with a cutting remark or who places himself so far outside Washington they won't be able to work within Washington to get things done.
Who best wears Reagan's mantle?
***
Ed H. Moore resides in Tallahassee, Florida, where he is perpetually awaiting a rebirth of wonder.