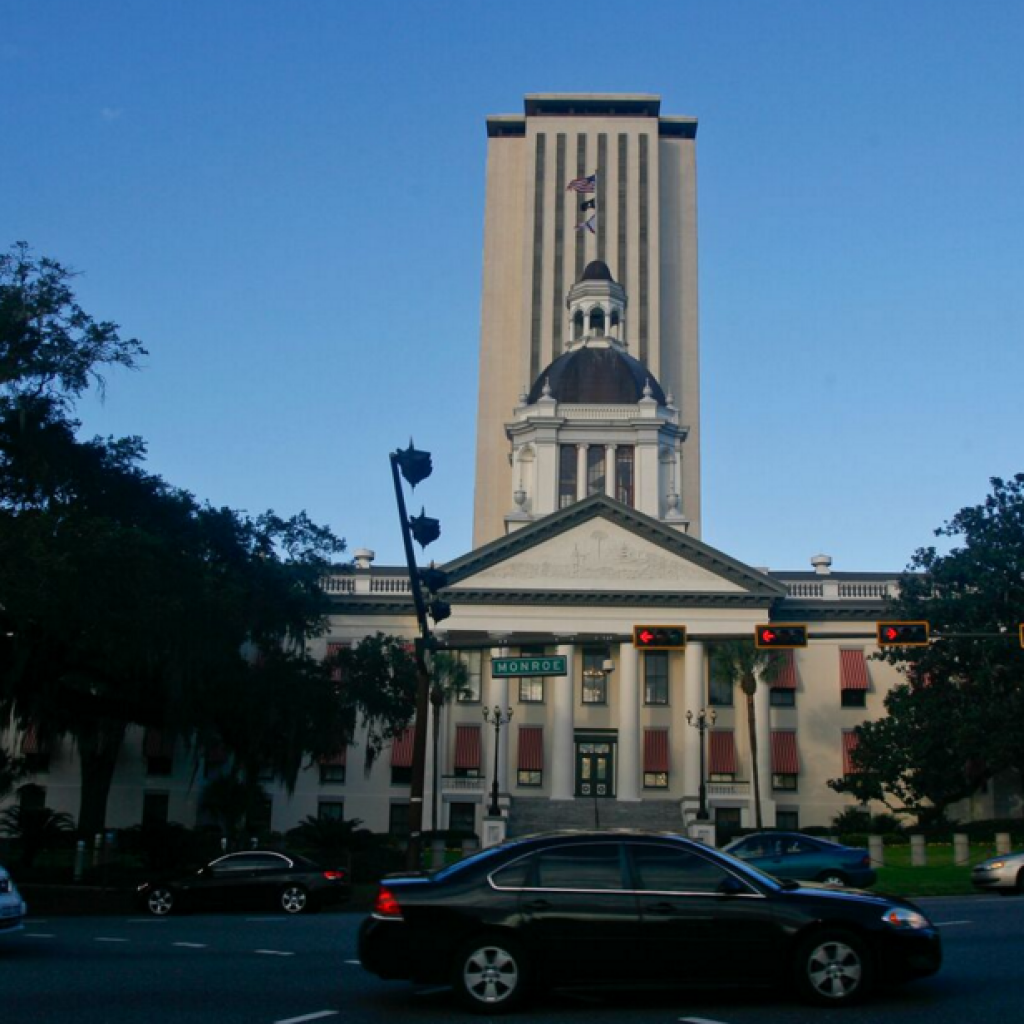 It's Week 7 of the 2016 Legislative Session, and Monday brings yet another assortment of policy bills, including those dealing with gas pumps, self-storage units and even declarations of war.
First, the Senate Commerce and Tourism Committee takes up SB 1148, sponsored by Tallahassee Democrat Bill Montford, requiring "self-service gas station pumps to have a receipt printer that is in good working order, and capable of producing receipts," the bill analysis says.
"This requirement will be enforced by intermittent inspections of the self-service pumps by the Department of Agriculture and Consumer Services' (DACS), which may take a noncompliant gas pump out of service until it meets the applicable requirements," it adds.
Next, the House Appropriations Committee is scheduled to consider HB 559, sponsored by St. Cloud Republican Mike La Rosa, which would change the Florida Self-storage Facility Act.
The bill would allow for public notices of auctions of the contents of unpaid units (think "Storage Wars") to be placed on an Internet website instead of a local newspaper. Originally, the proposal had been for the Department of Financial Services to run that website; an amendment filed last week changes it to the Office of State Courts Administrator.
Finally, the Senate Military and Veterans Affairs, Space, and Domestic Security Committee will look at SB 1710, which urges Congress and the president "to declare that a war exists between the United States and al-Qaeda, the Islamic State of Iraq and the Levant (ISIL), and all other global Islamic terrorist organizations," according to the analysis.
The bill, offered by Baker Republican Greg Evers, is a legislative memorial, which does not have the force of law if approved and cannot be signed or vetoed by the governor. Memorials "are mechanisms for formally petitioning the federal government to act on a particular subject."
Still others toughen penalties for those who commit assaults, batteries or sexual batteries on real-estate agents (SB 214) or address in-home elevator safety (HB 1289). A 12-year-old Bradenton boy was killed in a home elevator shaft last year when he went looking for a pet hamster.