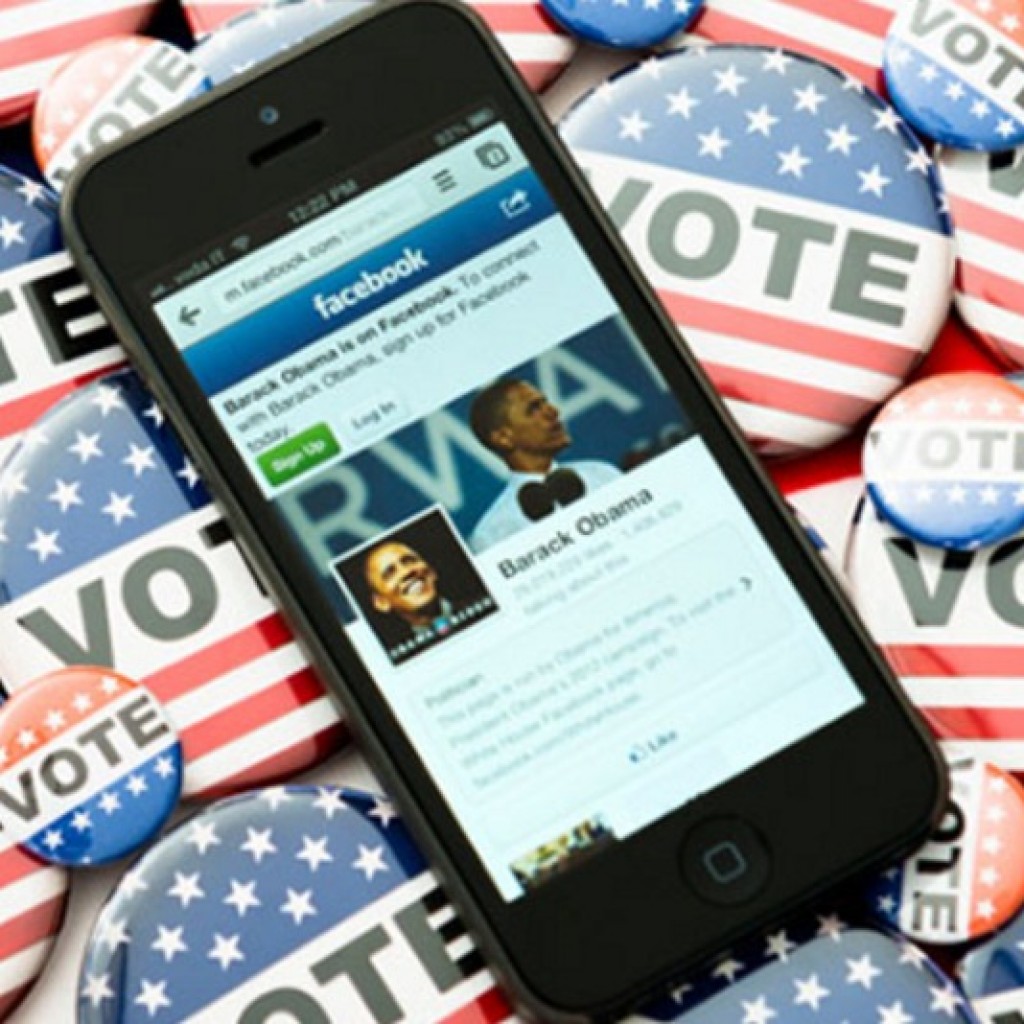 One of the most talked-about narratives in U.S. politics is that Democrats have an inherent advantage to digital campaigning over Republicans. It's a story validated not just by the age demographics and tech sophistication of Democrats as a whole, but by digital missteps of Republican candidates on a national stage.
That narrative may have played well in the '08, '10, and '12 cycles, but to perpetuate it today would be to underestimate Republican candidates.
The Democratic digital dominance argument relied on three points:
Republican campaigns do not spend serious money on digital media;
Republican voters are, on average, older and not active on digital platforms; and,
Democratic exclusive technology was often deemed "too complex" for the Republican mind.
The tide dramatically shifted in the 2014 cycle. Republican spending on digital became in vogue among candidates and big-money players toward the latter half of the 2012 cycle, and has continued to increase. In fact, the spending on digital campaigning among conservatives has driven a whole niche industry of Republican digital consulting firms.
Senior-level Republican campaign operatives may not have a strong grasp of how the technology behind the digital operation works, but they know voters spend almost as much time on a connected device as they do watching television. According to research by venture investment firm KPCB, the average American spends 5.2 hours a day on connected devices and 4.3 hours watching television each day.
Ask any millennial and they will tell you their parents are on Facebook. Pew estimates that 62 percent of American adults use Facebook and 64 percent of online adults aged 50-64 use Facebook. Among online seniors 65 and older, Facebook usage is nearly 50 percent, tripling the number of senior users from 2010.
Market researchers have many theories why older generations have been drawn to social media but anecdotally, we all know why. As millennials graduated college and started families, new grandparents across America asked for photographs. To which every new millennial parent said, "They are on Facebook."
As quickly as an older generation was captivated by Facebook, the younger generations fled to newer messaging platforms such as SnapChat and WhatsApp where the under 30 crowd account for over 50 percent of users. However, established social media platforms such as Facebook are a marketers dream with fairly inexpensive, highly targeted advertising options available. Conversely, the newer social media platforms make it much harder to reach users through advertising and often have limited ability to target advertising because of the privacy benefits the draw the young in the first place.
In the new digital media landscape, the younger (Democratic-leaning) voters are on platforms that make political advertising difficult (Ever seen a hit ad on Pinterest?). The older (Republican leaning) voters are now active on Facebook, email, and Instagram where sophisticated, advertiser-favorable policies allow for easier reach.
In effect, the core Democratic audience is now harder to reach online than the base Republican audience.
Political operatives, pundits, and media give President Barack Obama's campaign far too much credit for "innovation." The Obama operation simply applied advertising and data science techniques common at massive tech companies like Amazon, Google, and Facebook. The innovative part was the implementation within the political realm.
For Republicans to catch up with Democrat digital, they merely had to find people who knew how to implement the basics of data science and digital advertising. Republicans spent money and caught up quickly. Now even a local Republican candidate can purchase access to the types of "state-of-the-art" technology used by the Obama campaign. The tech playing field is now effectively level for both sides.
The secret Democratic weapon was never the technology, but rather an understanding of the social psychology necessary to persuade, influence, and cajole their target audience into taking action. Republican advancement on the social psychology front, however, lags woefully behind Democrats.
Arguably the social psychology realm, and not technology, is where Republicans have a built-in disadvantage. In his research, famed TED speaker and New York University professor Jonathan Haidt explores the social psychology behind politics. The "progressive mind" by its nature is community minded. The community and the group good is the core of Democratic ideology. The conservative mind, however, is stridently individualistic. The social pressure tactics famed for activating Democrats often backfire with Republican voters.
The great trick for Republican operatives in 2016 will be developing a "community organizing" methodology specific to conservatives and their tendency to prefer decentralization across the board.
Even the best technology, though, won't help knit together a Republican electorate as far divided as Donald Trump is to Jeb Bush.
• • •
Joe Clements and Matt Farrar are co-founders of Strategic Digital Services (SDS), Florida's only Republican-led technology firm focused on digital and data solutions for campaigns and causes. Learn more at www.ChooseSDS.com.