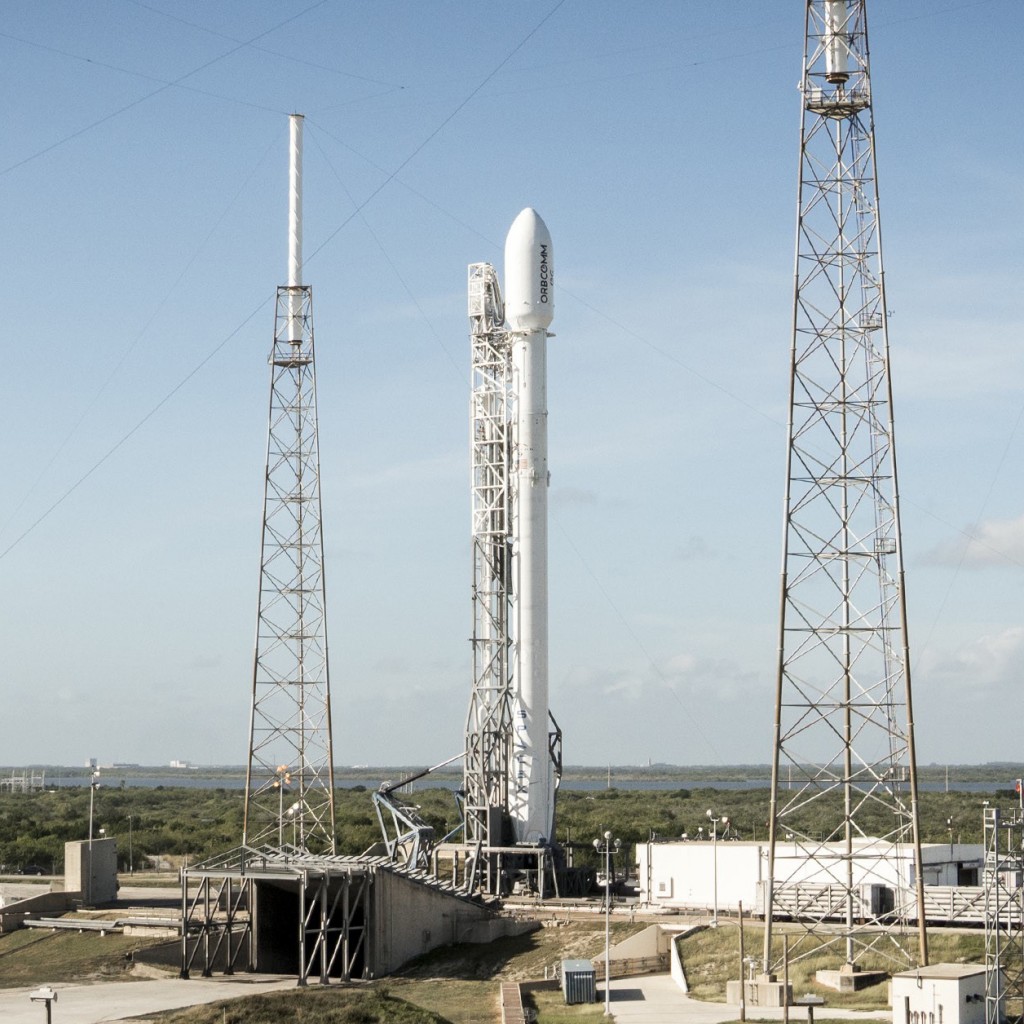 SpaceX is hoping for weather to hold out at Cape Canaveral long enough Wednesday to finally launch a Falcon 9 rocket to carry an SES communications satellite into orbit.
Launch time, from Cape Canaveral Air Force Station, is set for 6:46 pm, almost a half-hour after sunset. The mission would take the SES-9 satellite, originally slated to go up this past August, into an orbit to provide TV and other communications to serve South Asia, including Indonesia and the Philippines.
The launch date was confirmed after a successful static engine firing of the Falcon 9 at Cape Canaveral's Launch Complex 40 on Monday.
But there's a 40 percent chance that weather might bump the launch yet another day, to Thursday. The Air Force 45th Space Wing Weather Squadron is forecasting a low-pressure system that formed Tuesday could push a surface cold front across Cape Canaveral right at launch time. Thunderstorms could be a problem. So could strong surface winds.
Should Wednesday's launch be scrubbed, Thursday is the backup date. The weather should improve and the 45th Weather Squadron is predicting just a 20 percent chance of bad launch weather for Thursday.
The SES mission, and several others, were postponed after a SpaceX Falcon 9 rocket blew up shortly after liftoff on June 28.
For SpaceX, it will be the second Falcon 9 launch since it returned to launching in December with a spectacular performance. That Dec. 21 launch was picture-perfect and the mission flawlessly delivered 11 ORBCOMM satellites into orbit. Then the first stage of the Falcon 9 made history with a perfect landing at a SpaceX landing pad at Cape Canaveral.
Another landing will be attempted this time.