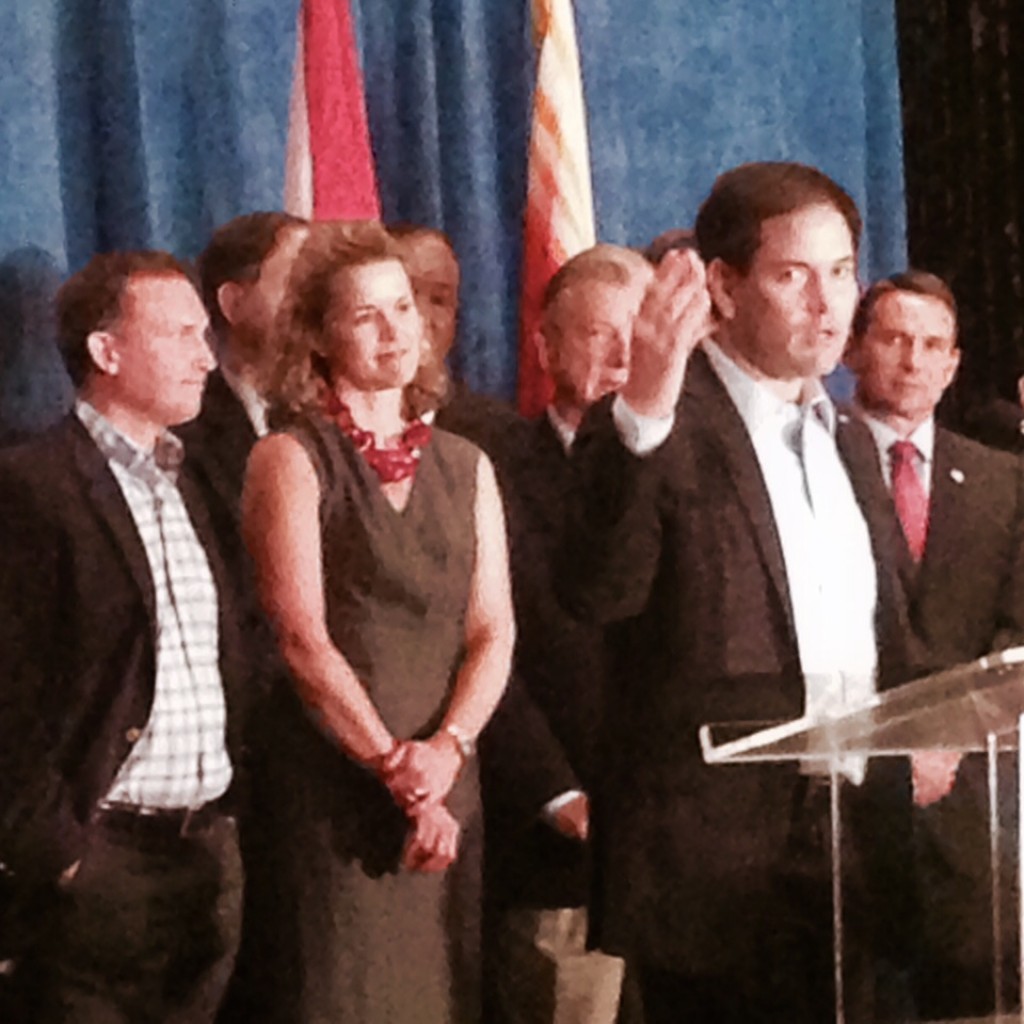 Lenny Curry endorsed Marco Rubio last weekend. This weekend, reports are that the mayor's pro-Rubio robocalls are hitting Jacksonville landlines.
We are hearing that the calls are boilerplate calls for absentee ballots, just ahead of early voting; no disparagement of the other candidates in the race, no "Marco is the best candidate to take on Hillary and win" language.
Also, at least one recipient of the call has heard the name of "Conservative Solutions," the Rubio Super PAC, attached.
Will Conservative Solutions money find its way into Build Something That Lasts' February fundraising report? That remains to be seen.
Curry's spokesman, Brian Hughes, confirmed the calls are live. "Mayor Curry voiced a call in support of Marco Rubio to be the Republican nominee for President. He is encouraging Republicans to vote in the March 15 primary," Hughes said in a statement.
We welcome any additional detail from recipients of said calls.