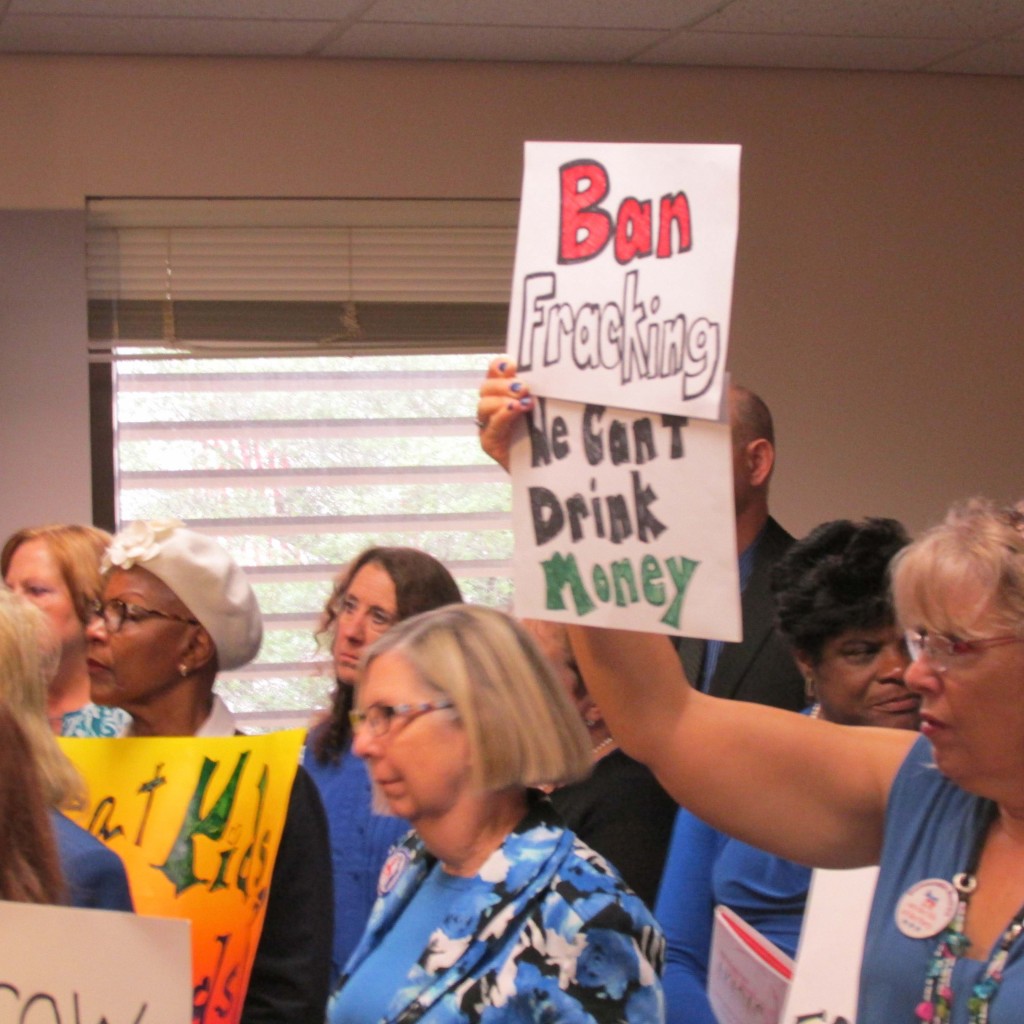 Crowing that "Your Action DID help keep fracking out of Florida," the League of Women Voters of Florida is congratulating opponents of a measure that would have expanded fracking in the state for killing the bill.
"Thanks to the tens of thousands of voices of the League and other citizens of Florida, Sen. Gary Richter, (R-Naples) withdrew his bill, SB318 Regulation of Oil and Gas Resources (Fracking). The last action on record today shows that the vote taken last Thursday in Senate Appropriations YEAS 9 NAYS 10 stands," LWVF President Pamela Goodman wrote in an email.
The LWVF sent an "action alert" last week urging foes of fracking to bombard legislators' offices with messages advising them to vote against SB318.
The measure would have directed the Department of Environmental Protection to set up a regulatory framework for inshore oil and gas drilling, provide $1 million to study the impact of fracking on Florida's aquifer and unique limestone bedrock, and preempt local government ordinances from banning the practice.
That's been a statewide phenomenon. Thirty-two counties and 48 Florida cities have passed either a resolution opposing fracking or an ordinance calling for an outright ban.  Fracking is a process where a highly pressurized solution of chemicals and water are used to fracture and dissolve rock to collect natural gas locked more than a mile below the ground.
"The heroes in killing this bill are the bold and courageous city and county commissioners across our beautiful state who laid the groundwork for the battle against fracking," Goodman wrote.
"It was their efforts through voting on resolutions to ban fracking that help to unify the effort against this bad bill. And it was our united determination to work with our own local officials to get those resolutions passed!  Democracy in action is a beautiful thing!"
While fracking legislation appears dead for this session, Richter told a standing-room-only crowd,  "I can pretty much assure that demand will not go away."